---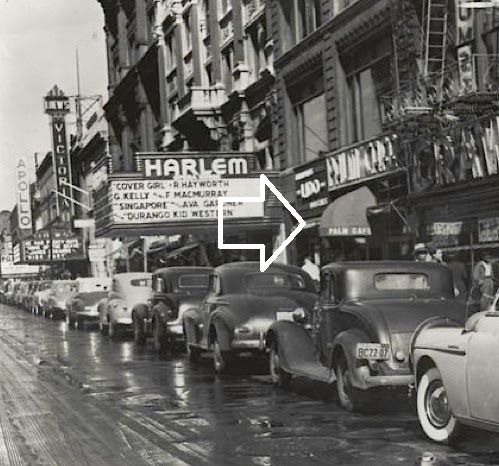 A great image of a damp Harlem with the Apollo, Playland arcade, Harlem Lanes, the Loews Victoria Theater and to the right the ever modern Palm Cafe and Cocktail Lounge at 209 West 125th Street in Harlem USA, New York.
The original owners of the Cafe in the 1940's was Frank and Patsy Naccarato, the next owner was Ralph Bastone. His son Freddy Bastone owned another club on 125th St and St. Nicholas Avenue called the "Top Club". Both were popular but the Palm Cafe was the creme de la creme of hot spots in Harlem. The Palm was a one of the most well-known jazz establishments in Harlem at the time.
The Palm had class with great design from the semi-circular awning above the entrance with the name "Palm Cafe" in large neon lights above it to the palm cards on the outside the palm cards that marketed the Palm as the "Most Modern Cafe and Restaurant In Harlem".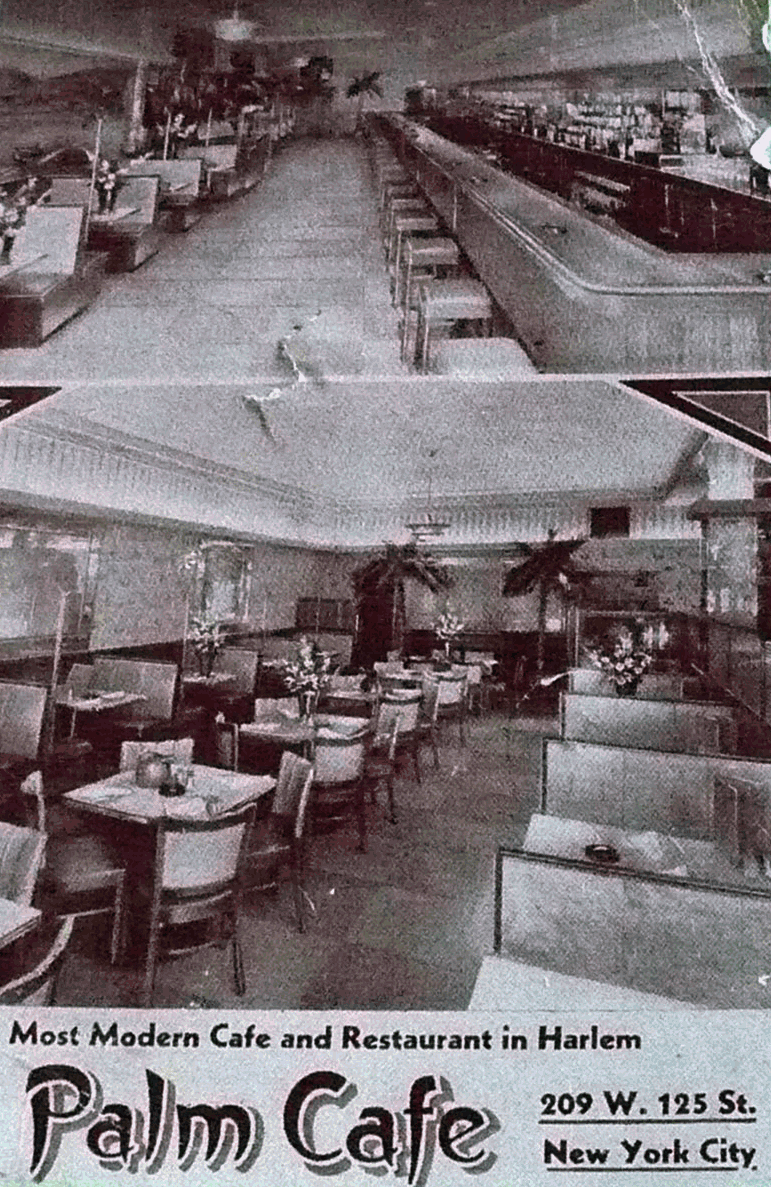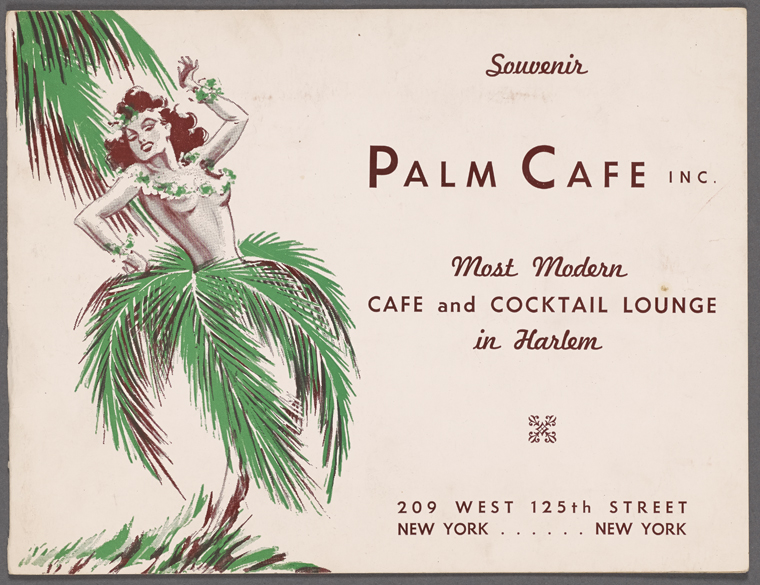 During the late 1940's, through the early 1970's the Palm had a radio broadcast on WOV Radio in the window where they would have live radio broadcasts from DJ Jocko Henderson based in Philly, the legendary Ralph Cooper, Leigh Kamman to The Mayor Of Harlem Willie Bryant, Symphony Sid, and Dr. Jive who would broadcast throughout the week.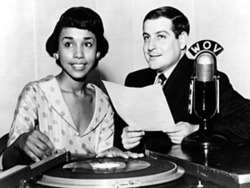 It was said that every one who appeared at the Apollo either visited or dined at the Palm, Jackie Wilson, Diahann Carroll (above), Jimi Hendrix, Sam Cooke, Marvin Gaye, Marv Johnson, Millie Jackson and many more. Here's a rare video of the Palm Cafe directly looking through the window where the radio shows took place (at 10:24):
They Palm Cafe closed in the early 1970's.
Photo credit: 1) Harlem Bespoke. 2) Schomburg Center for Research. 3) Diahann Carroll during a 1953 radio interview with Leigh Kamman at the Palm Cafe in Harlem. 4) Video via youtube.com. Source.
---