---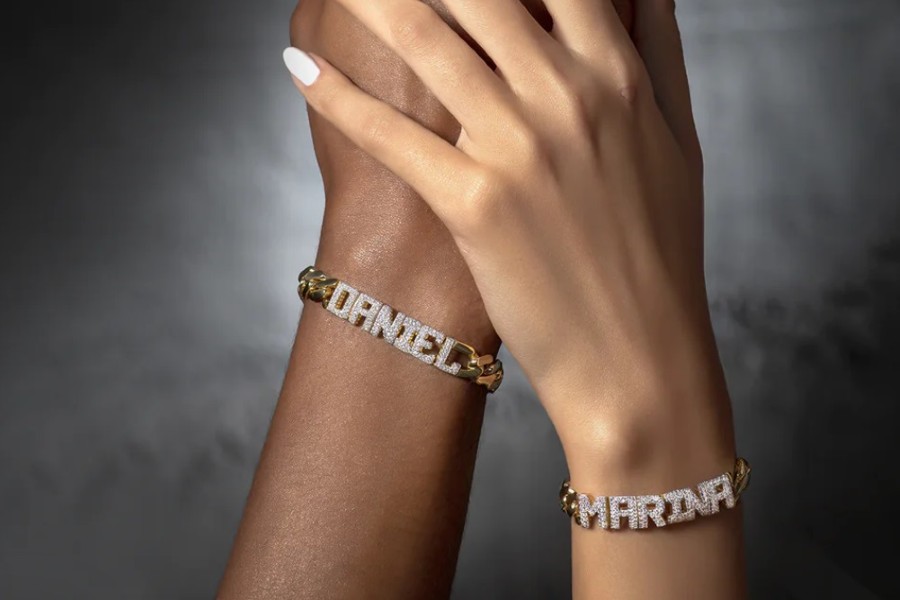 When the time comes to choose a beautiful and meaningful gift for your boyfriend, it's paramount to consider his interests, hobbies, and personal tastes.
An ideal gift that can truly leave a lasting impression is a bracelet. Bracelets, crafted in various metals, each carry their unique charm, durability, and style. But if you're seeking a gift that truly stands out, a gold bracelet is the perfect choice.
The Timeless Elegance of Gold
Gold, with its timeless allure and luxurious appeal, makes for an exceptional choice when it comes to selecting a gift for your boyfriend. This precious metal has earned its reputation for durability and its resistance to tarnishing or corrosion. Its enduring luster and beauty make it not only a valuable possession but also a lasting symbol of your affection.
The Significance of a Gold Bracelet
Gifting a gold bracelet to your boyfriend this year is more than simply presenting a piece of jewelry; it carries profound symbolic meaning. It becomes a representation of your bond, love, and unwavering commitment to one another. Each time your boyfriend adorns the bracelet, it serves as a heartwarming reminder of the special connection you both share, transforming into a cherished keepsake.
Timeless Style for Men
Bracelets for men are a timeless and enduring accessory that never falls out of fashion. Whether it's a substantial, bold statement piece or a delicate chain, a gold bracelet adds a touch of sophistication to your boyfriend's wrist. It serves as a stylish accessory that can seamlessly complement his daily attire. For a romantic touch, consider the idea of matching bracelets; this tangible symbol of unity and commitment beautifully expresses your deep connection.
Personalized Elegance: Monaco Chain™ Personalized ID Men's Bracelet
For a more personal and sentimental gift, explore the possibility of gifting a Monaco Chain™ Personalized ID Men's Bracelet. This bracelet type carries a profound and symbolic significance. Adding a personalized touch to the bracelet makes it genuinely unique and special. A name bracelet for men is a thoughtful and personalized accessory that artfully blends style with sentimental value. Special orders for these meaningful bracelets can be placed conveniently on the Oro Monaco website. Their stellar customer service and easy-to-use design panel gives you all the opportunity to create a truly one-of-a-kind piece that will make your boyfriend feel truly special.
A Gift from the Heart
Gifting a gold bracelet to your boyfriend is a touching way to convey your love, style, and thoughtfulness. By selecting a bracelet that resonates with his style, personalizing it to reflect his interests, and incorporating elements that are meaningful to both of you, you'll present a gift that carries deep emotional significance. Whenever he glances at the bracelet adorning his wrist, it serves as a beautiful reminder of your love and the unique bond you share, bringing you closer together.
The Most Beautiful Gifts Are Personal
Remember that the most beautiful gifts are those that reflect your thoughtfulness, love, and your understanding of his interests. To ensure your gift leaves a lasting impression, tailor it to his personality and preferences. When choosing a gold gift, it's vital to consider his personal style and tastes, whether he favors a bold statement piece or a more subtle and understated accessory. The beauty of gold, in all its elegance and refinement, can add a touch of luxury to your boyfriend's life that he will cherish for years to come.
Photo credit: Source. This content is part of the HWM Partnership.
---