---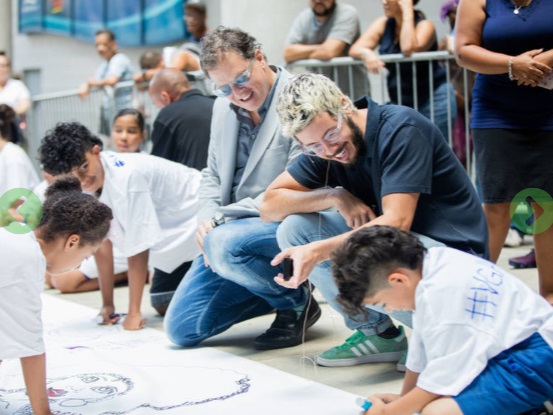 The Blumenfeld Development Group (BDG) unveiled "The Many Faces and Personalities of New York" mural, a celebration on the façade of Harlem's East River Plaza garage, says the sources.
The installation by Nationally renown Pop Artist, Victor Garcia, depicts faces, symbols, and sayings that make up the Harlem community as well as New York City as a whole.
As part of the festivities, Mr. Garcia held an art clinic with students from the local East Harlem School District #4, where they painted Garcia-style art on a stretched canvas.
"It's an honor to have an elite artist such as Victor be able to display his craft on one of our premier properties," said David Blumenfeld, Principle, Blumenfeld Development Group. We are delighted that he is able to bring home the feel of the Harlem community in such a distinct way."
Read the entire article here.
---