---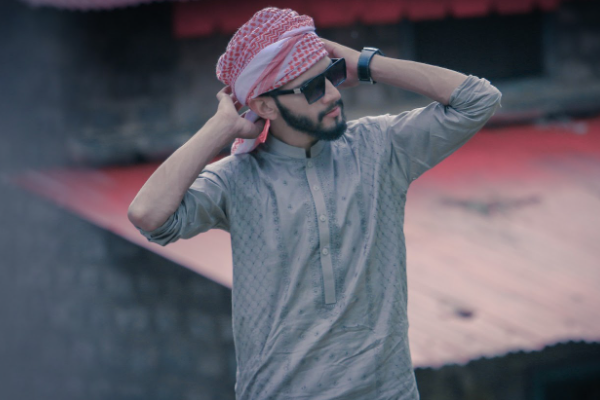 The world is a very diverse place, rich in cultures that have their unique traditional clothing and fashion, for example, saris in India, kimonos in Japan, hanboks in Korea, shukas in Kenya, and kilts in Scotland.
Traditional clothing is deeply rooted in people's cultural identity and heritage, making it evergreen fashion around the world unlikely to ever go out of style. Read more about the reasons why in the article below.
They Are Usually Comfortable
The designs of most traditional clothing are hundreds if not thousands of years old and were typically designed to provide both comforts, style, and utility whilst also being suitable for a certain climate. For example, in India, kurtas for men can be comfortably worn in all weathers in addition to being available in various decorative patterns and formal styles. Another example of traditional clothes designed for comfort would be the agbada, worn by people in parts of North and West Africa, a long, wide, and loose-fitting garment often decorated with patterns reflective of the wearer's personality and style. 
Timeless Style 
Whichever country you go to, comprehensive can see how traditional fashion has been maintained and even adapted to the modern world, whether by slightly altering seams or adding more decorative patterns. Although its ancient roots, traditional clothing remains capable of creating a stylish look, whether casual or formal, for example, the kurta of India, which is perfect for either wearing to meet friends or going for a business meeting. 
Traditions Are Still Honored
Even though the world is fast-changing and some cultures and traditions have been lost, people still show a strong desire to uphold some or all of the traditions started by their ancestor's many moons ago. This often includes carrying out religious rituals which require the participants to wear traditional clothes. The result of this is a highly visual demonstration that traditions are still important, which helps to promote the wearing of traditional clothes in people's daily lives. 
Cultural Preservation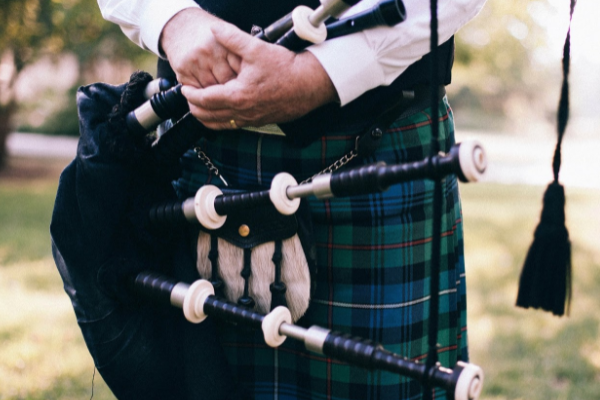 There is a growing movement in many countries around the world to preserve their local and national cultural artifacts and heritage, including traditional clothing. This trend usually has the backing of the governments who fund exhibitions of traditional clothing in museums and run adverts featuring people wearing their tribal or national clothing. The sum of this is greater awareness and promotion of traditional clothing, drawing more attention to it and increasing the number of people likely to wear it. 
Fashion and Identity
A person's choice of fashion is often associated with their identity, whether it is based on gender, class, culture, or employment, and this is no different for traditional clothing. A wide range of traditional clothing is clearly recognizable and unique to each culture, which can reflect certain aspects of a country's identity, traditions, and values. 
Some notable examples of traditional clothes highlighting a population's culture are the Scottish kilt which features varying different patterns used by clans and families to identify each other, and the Japanese Kimono, identifiably formal clothing designed to signify and encourage good manners and politeness.
They Are Worn During Festivities
Traditional pieces of clothing are worn at festivals in many countries and can be very colorful and iconic; some examples of traditional festival clothes include: 
Kurta for the Indian festival Holi held every year in March

Hanbok; worn in Korea during the Lunar New Year festivities

Dirndl; often worn by women in Germany at Oktoberfest

Kilt and sporran; worn by Scottish men for family gatherings and weddings

Bunad; regularly worn by Norwegian women at celebrations such as birthdays and folk dances 
Festivals are famous around the globe with images and videos of places and people wearing traditional clothing seen by millions of people. This helps to build up a positive image and prestige associated with traditional clothes, which inspires its citizens and people from other countries to wear them more often. 
Religions Ceremonies
Religious ceremonies are a huge part of cultural identity and may include regular or occasional rituals, some of which have to be carried out whilst wearing traditional clothing. Some examples of clothing required in traditional religious ceremonies are: 
Kimonos in Japan for funerals and weddings 

Mitpachat in Israel; a headscarf worn by Jewish women

Iḥrām; worn by Muslims on their pilgrimage to Mecca
Affordability
Due to its prevalence in its respective countries and use of locally sourced materials and labor, traditional clothing tends to be more affordable and sustainable than other styles of clothing. Generally, this makes it possible for even lower-income individuals and families being able to afford traditional clothing to be kept clean and safe for special occasions.
Functionality 
Several pieces of traditional clothing are designed with function and daily use in mind, and typically these types of traditional clothes are made from more durable material and may feature less decorative motifs. The traditional fashion of Bhutan is the 'Gho' and 'Kira, which are designed to keep the wearer warm and protect them from the sometimes harsh Himalayan climate when they are working. Another example is the sari, worn by almost every Indian woman on a daily basis, which can offer protection from the Sun and rain; due to it being a single piece of unstitched cloth, it is quite easy to wash and dry. 
History
Of course, traditional clothing has deep roots in history, providing it with a continued relevance even in modern times as people look to their culture and traditions to provide identity and meaning. People are becoming more conscious and knowledgeable about their country's history, traditions, and why traditional clothing is worn. The result of the growing trend is more people wearing traditional clothes for religious or traditional ceremonies and making a fashion statement whilst going about their daily errands or attending a party with friends. 
Traditional clothing has been around for a long time. Although sometimes cultures and traditional clothing disappear, most do not and continue to be perennial fashion classics, especially for specific festivals, parties, and religious events. Their popularity has to do with their connection to cultural identity, style, functionality, and history.  
---