---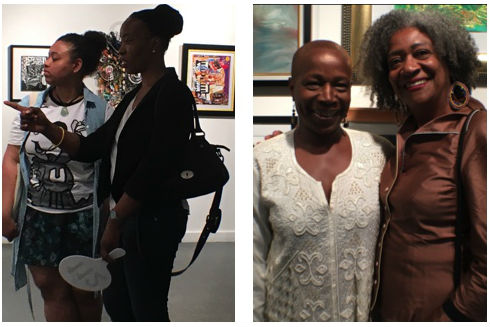 The folks at the LeRoy Neiman Art Center celebrated their 4th Annual Spring Fundraiser, ART SPLASH 2016,  A Legacy of Leadership on June 2, 2016, honoring Congressman Charles B. Rangel, Manhattan Borough President Gale A. Brewer, Doe Fund President George T. McDonald and Theatre Director/Playwright Seret Scott. The evening included a cocktail reception with tastings from Harlem's finest restaurants  Dinosaur's Bar-B-Que, Fairway Market Harlem, Floridita, Harlem Tavern, Peque Vinos & Tapas, Spoonbread Too and cocktails from Amore Fati Wines.
The charitable evening was framed by a Legacy benefit exhibition(on view thru July 16th) and auction highlighting the works of a host of notable contemporary fine artists including Joe Bellbey, Willie Mae Brown, Ramona Candy, Jimmy James Greene, Laura N. James, George McDonald, Karl McIntosh, Otto Neals, LeRoy Neiman, Donovan Nelson, Robert Reid, Ann Tanksley, Michael Kelly Williams and Students of The LeRoy Neiman Art Center.  Seventy-five (75%) percent of the works were sold in the auction, facilitated by Clarence Mosley and curated by Donovan Nelson contributing to the success of the evening.
Other highlights of the evening included a musical performance by Brandee Younger, Harpist, with special students presentations by Patricia and Pamela Toussaint. And, a surprise visit from the Honorable David N. Dinkins.
Visit our website: www.neimancenter.org/donate.
Related Articles
---