---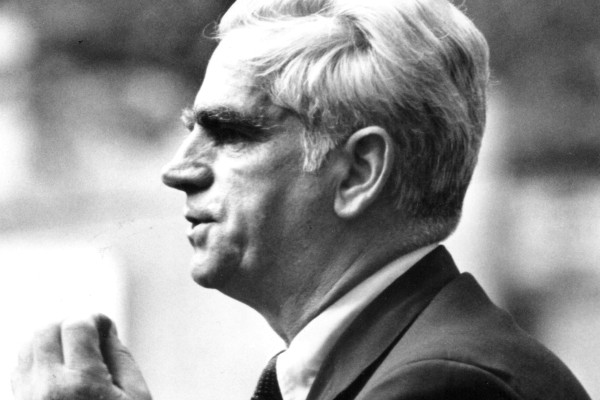 Peter Paul O'Dwyer, June 29, 1907 – June 23, 1998, lived at West 103rd Street and Columbus Avenue, in Harlem, New York.
He was an Irish-born, politician and lawyer and the younger brother of Mayor William O'Dwyer and father to New York City lawyer Brian O'Dwyer.
Life
O'Dwyer was born in Bohola, County Mayo, Ireland, and emigrated to Brooklyn, New York in 1925. He became a United States citizen in 1930.
During World War II he was a staunchly vehement opponent of American involvement in the war and traveled the United States (until Pearl Harbor) to speak with and rally pro-neutrality (particularly Irish-American) groups.
As a lawyer, some of his more renowned cases were those involving people accused of Communist activities. Active in the National Lawyers Guild, he became its president in 1947 and served on its national board from 1948-51.
He supported both constitutionalist and Irish republican initiatives.
His influence protected several Irish Republican Army gunmen from deportation, including "The Fort Worth Five" and Vincent Conlon.
Active in New York City politics, O'Dwyer ran for political office several times. In 1948, he narrowly lost an election for the U.S. House of Representatives to incumbent Jacob K. Javits.
He was elected to the city council, as John Christopher Walter "writes with Harlemites like Congressional member Adam Clayton Powell, and many others," from a seat representing all of Manhattan for a term from 1963-65.
He also gained election to the position of New York City Council President, which was then one of three citywide elected positions. He served in that capacity from 1974 to 1977. In ten other races, he was unsuccessful.
In 1968, in opposition to U. S. involvement in the Vietnam War, he ran and won the Democratic Party nomination for U.S. Senator from New York. Again he found his candidacy opposing popular Republican Party incumbent Jacob Javits and again O'Dwyer lost in the general election.
Senate Candidate Paul O' Dwyer calls upon all leaders to oppose what he believes is the unconstitutional escalation of conflict in Cambodia:
In 1970, he ran in the Democratic primary for U.S. Senator against Ted Sorensen, Richard Ottinger, and Max McCarthy, but was defeated by Ottinger.
During the campaign, McCarthy was said to have said that 'McCarthy, "…he voted against cleaning up the rat infestation in Harlem ghettoes." The Jacob Blauvelt House reports.
In CIty and Land writes that "…in 1974 City Council President Paul O'Dwyer and Manhattan Borough President Percy Sutton, among others, enabled (David) Dinkins to be elected to the city clerk position."
He was also an unsuccessful candidate for the Democratic nomination to the U.S. Senate that was won by Daniel Patrick Moynihan in 1976.
In 1986, Manhattan Borough President Andrew Stein appointed O'Dwyer the Manhattan Borough Historian.
Personal life
O'Dwyer was the youngest sibling (of 11). His eldest brother was New York City Mayor William O'Dwyer, who was 17 years his senior. The O'Dwyers were maternal uncles of lawyer and activist Frank Durkan.
Paul O'Dwyer died six days before his 91st birthday in 1998. His son, Brian, is a New York City lawyer and former national President of Kappa Sigma Fraternity.
Photo credit: 1) Paul O'Dwyer, Wikipedia. 2) Youtube.
---