---
The Harlem Courthouse, is a stunning architectural gem located at 170 East 121st Street in Harlem, NY.
The Courthouse if on the corner of Sylvan Place, transports visitors to a bygone era.
A surviving relic of the former Boston Post Road, this impressive building was constructed in 1891-93 and boasts a Romanesque Revival style designed by Thom & Wilson.
Built with a striking combination of brick, brownstone, bluestone, granite and terra cotta, the courthouse features elegant gables, archways, an octagonal corner tower, and a remarkable two-faced clock. Originally constructed for the Police and District Courts, the building now serves other city agencies.
In 1936, during the New Deal era, a prominent Federal Art Project artist, David Karfunkle, painted a stunning mural titled "Exploitation of Labor and Hoarding of Wealth" on the building's third floor, adding to its cultural significance.
The building has also played a vital role in scientific research, serving as a laboratory to measure air pollution by the city government. During the 1966 New York City smog, it was the only station in the city equipped to measure air quality.
Recognizing its architectural and historical significance, the building was designated a New York City landmark in 1967 and was added to the National Register of Historic Places in 1980.
A must-see destination for history buffs and architecture enthusiasts alike, the Harlem Courthouse continues to stand the test of time as a testament to New York City's rich cultural heritage.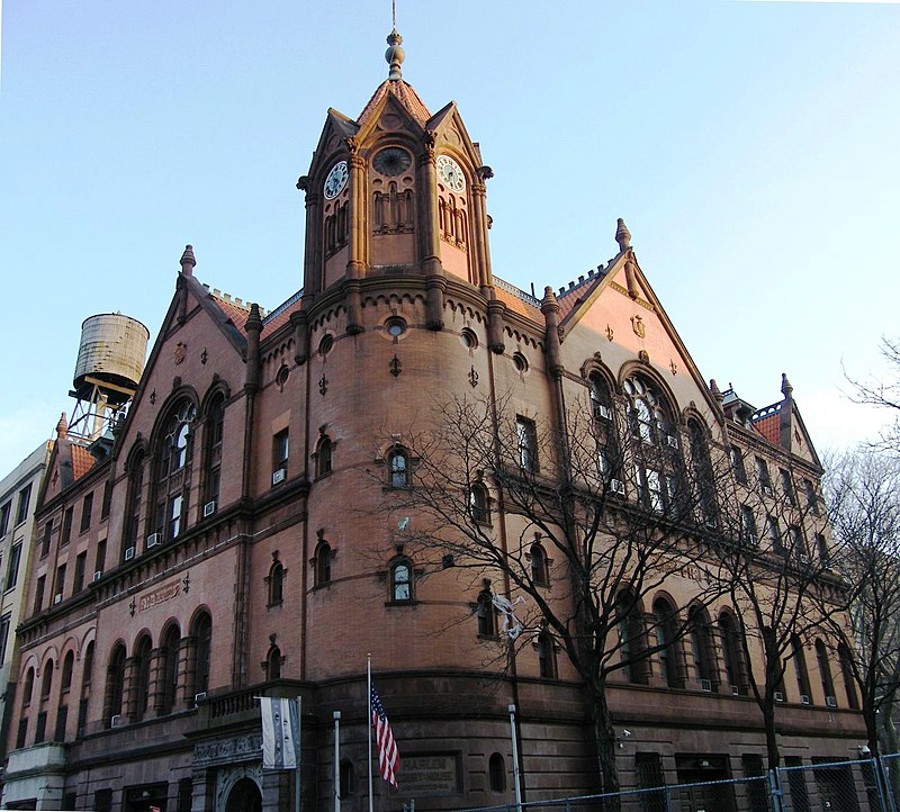 Photo credit: 1-2) The Harlem Courthouse (water in the upper left-hand corner).
Related Articles
---