---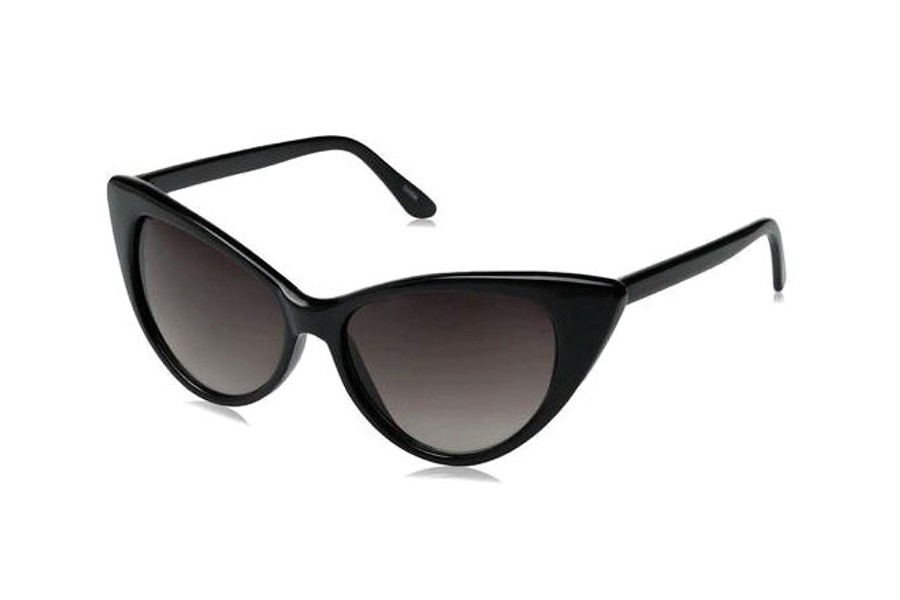 Looking for a new pair of sunglasses for Summer 2023 that won't break the bank? If so, the Laundry by Design brand is a great place to start.
From vintage-look cat eye shades to glamorous oversized geometric sunglasses – and everything in between – you're sure to find your perfect accessory companion for the vacation season. Below, we round up our favorite models and the reasons they earn their place on the list.
The LD297 Geometric Sunglasses
Looking for a classic pair of shades with a contemporary, cosmopolitan design? Then your next stop is definitely the LD97 Geometric sunglasses from Laundry by Design. As well as being super-stylish, this model features tough polycarbonate lenses to protect them from daily wear and tear and offers 100% UV protection. Plus, you can tailor them to your unique aesthetic by choosing from a wide range of frame and lens colors. And – just as you'd expect from this brand – they're comfortable enough to wear all day long.
Wondering whether geometric sunglasses will suit you? There's a really easy rule of thumb to remember when choosing new sunnies or optical spectacles. Simply remember that frame shapes should contrast with the shape of your face rather than mirror it. Therefore, angular geometric shades like the LD297s from Laundry by Design will tend to be most flattering on those with round and oval faces.
The LD264 Oversized Diamante Cat Eye Sunglasses
Cat eye glasses have never gone out of fashion since emerging and becoming popular in the 1950s. They're the epitome of class, coolness, and easy-wearing elegance, and the LD264s from Laundry by Design are no different. With a black cat eye-shaped frame that's embellished with diamantes on the corners, these smoke-tinted shades can be worn for special occasions, festivals, and parties or sported daily to give a touch of glamor to everyday life.
Cat eye glasses are super versatile and can be worn by most face-shapes to beautiful effect. If you have small features, just check that oversized shapes aren't too large for you, thereby risking overwhelming your face. Luckily, there's a quick and easy way to check this. Firstly, the outside curves of the frames shouldn't touch your cheeks. Secondly, when you smile, the nose bridge of the shades shouldn't noticeably lift off the bridge of your nose. Easy!
The LD239 Pink Mirrored Cat Eye Sunglasses
And if you're looking for a pair of cat eye sunglasses with a little more oomph for this summer, then you need to consider the LD239s. With this model, Laundry by Design offers an exaggerated cat eye frame in translucent pink that incorporate pink-tinted lenses and the brand's logo on the outside of each armbar. The result is a super-feminine, elegance-with-an-edge vibe that'll work with everything from jeans to a ballgown – if you have the attitude to go with them!
These shades are 'look at me' eyewear and are perfect for those who want a standout, contemporary style. The nearly-clear nature of the frame softens the effect of the exaggerated cat eye, making them easier to wear than you might think.
The LD244 Gold/Nude Clubmaster Style Sunglasses
The LD244s offer a contemporary take on another vintage classic: the Clubmaster frame. This style of specs is known for its extra prominent browline and thinness of the lower parts of the frame. Laundry by Design's distinctive version of the Clubmaster features two-tone frames, with nude-colored upper halves and the lower part of the frame in gold-colored metal. The brown gradient lenses are a nice touch, too.
One of the best things about Clubmaster-style sunglasses is that the frames' mix of curves and angularity mean that they'll complement most face shapes gorgeously. The only thing to be aware of is that those with naturally strong browlines may find this isn't the most flattering frame shape for them. And the colors? Gold and earth tones usually look fabulous on those with warm skin tones.
The LD628 Oversized Square Sunglasses
With their oversized black square frames and 100% UV protection, these shades could be your next perfect vacation-ready sunnies. The beauty of this design is that they look just as fabulous thrown on with a swimsuit and coverall as they do with a floaty dress when you're getting ready to hit a bar in the evening. Oversized shades have been a perennial fashion favorite for decades, so choosing sunnies in this style means there's no risk that you'll only have the wearing of them for a season.
Keep in mind what we mentioned about face shape above; however: square-shaped frames usually look best on those with round, oval, and heart-shaped faces.
Time to Get the Laundry (by Design) On
It's easy to find Laundry by Design shades in a vast range of styles, all at a super affordable price. This means that there's no need to get stressed trying to decide between a few choices of shades. With Laundry by Design, you can afford to create a mini collection, so whatever you're wearing and wherever you're going, you'll have the perfect pair of stylish sunglasses to hand.
This content is part of the HWM Partnership.
---