---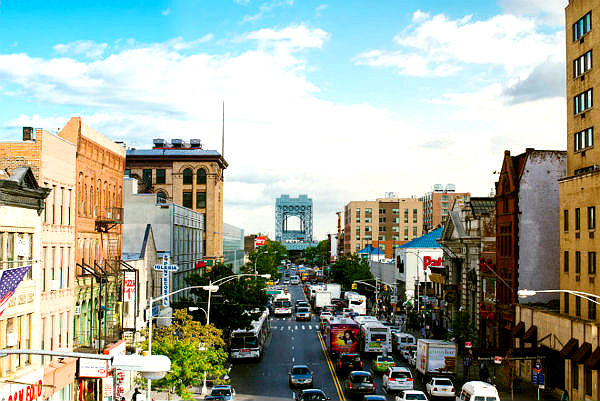 Today, the New York City Landmarks Preservation Commission (LPC) announced the launch of Fifty-Five Years of LPC of work from Harlem to Hollis.
The Fifty-Five Years of LPC, is an interactive story map in honor of its 55th anniversary that celebrates and highlights the agency's work since the Landmarks Law that created the Commission was enacted.
"New York City is a vibrant, dynamic city, whose very essence comes from the layers of history embodied in its built environment, and this story map highlights the important role the Commission has played to help preserve this history," said Landmarks Preservation Commission Chair Sarah Carroll. "Today, we are in the midst of an unprecedented crisis, with a global pandemic changing the way people live, work and experience the city. We hope this story map, showing  the places that New Yorkers cherish and the vibrant new designs that have been built in the city over the last 55 years, will engage New Yorkers in a joyful discourse about the city's history and culture from the safety of their home during these difficult times."
LPC was established on April 19, 1965 when Mayor Robert F. Wagner signed the Landmarks Law. In the decades since the Commission has designated more than 37,000 buildings and sites and issued hundreds of thousands of permits approving work on historic buildings and new buildings in historic districts.
The Commission's mission to protect the buildings and places that represent New York City's cultural, social, economic, political, and architectural history benefits the city through stabilizing and improving property values, enhancing the City's attraction to tourists, and fostering civic pride. In this particular moment, as New Yorkers are doing their part and staying home, fostering civic pride is more relevant than ever.
LPC's story map, which is available online here, features a decade-by-decade history of the Commission, highlighted with examples of designations, Commission-approved new design, legal milestones, and a timeline of New York City history for each decade. It also includes excerpts from previous chairs and commissioners.
In addition to the story map, LPC launched an initiative called Love NYC Landmarks (#LoveNYCLandmarks) to provide engaging online content about historic buildings and neighborhoods that make New York a vibrant, beautiful and resilient city. Learn more about it here and through the agency's social media channels (Twitter and Facebook).
"The Landmarks Preservation Commission's 55th anniversary, story map will be an amazing display of the rich vibrant character and history of our great city," said Council Member Adrienne Adams, Chair of the Subcommittee on Landmarks, Public Sitings, and Dispositions. "I encourage all New Yorkers to view the map and share it as a learning tool with the young people in your lives. The launch of this story map will highlight New York City's landmark achievements for generations to come."
"I am proud to be a preservationist," said Manhattan Borough President Gale A. Brewer. "The new interactive story map created to honor the Landmarks Preservation Commission 's 55-year history highlights its vital work over the decades, making our city's history tangible for every generation."
"New York would not be the City it is today without our Landmarks Law and the work of the Landmarks Preservation Commission," said Peg Breen, President, The New York Landmarks Conservancy. "This new story map celebrates their accomplishments and reminds us all of how important preservation is to our quality of life. Happy 55th!"
"Fifty-five years ago, at the urging of its citizens, the City of New York took the radical stance that preserving our architectural and cultural heritage was necessary for the continued health and well-being of the public," said Simeon Bankoff, Executive Director, Historic Districts Council. "Today, this has been proven true through the continued success and enhancement of the nearly 37,000 properties citywide overseen by the Landmarks Preservation Commission."
The Landmarks Preservation Commission is the mayoral agency responsible for protecting and preserving New York City's architecturally, historically and culturally significant buildings and sites.
Since its creation in 1965, LPC has granted landmark status to more than 37,000 buildings and sites, including 1,439 individual landmarks, 120 interior landmarks, 11 scenic landmarks, and 149 historic districts and extensions in all five boroughs. For more information, visit www.nyc.gov/landmarks and connect with us via www.facebook.com/NYCLandmarks and www.twitter.com/nyclandmarks.
---