---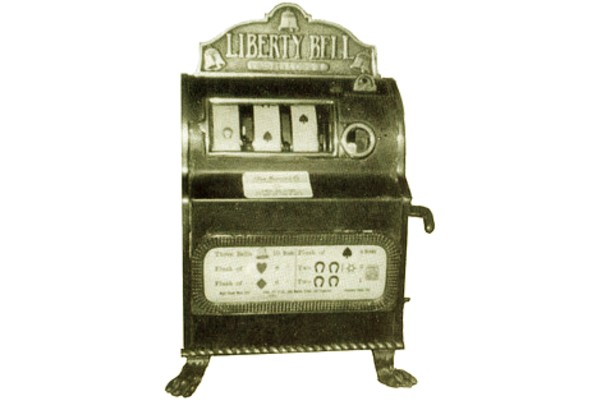 Today, Slots reign as the most popular game on online casino platforms.
And it's no wonder, since they've evolved dramatically from their humble beginnings to become the futuristic video Slots that we know and love. Of course, without those humble beginnings as a mechanical land-based casino game, the online Slots games that provide us with so much excitement today would not exist. So, it's about time that we paid homage to the world's first modern slot to come into existence and its inventor, by delving into the history of this casino favorite.
Charles Fey
Charles Fey was born in September 1862 in Bavaria, Germany but eventually moved to San Francisco, USA, where he became a mechanic. In his young life, Fey worked for a farming tool manufacturer, which provided him with the basic skill set that would inspire and encourage him to pursue a career as a mechanic. When he moved to the USA he worked at Western Electric Works, but went on to set up a company with Gustav Freidrich Wilhelm Schultze and Theodore Holtz, specializing in electrical equipment, specifically telephones.
It's worth noting that slot machines did in fact exist before Fey created his own, however, they were nothing like the machines that we know today, which is why Fey is recognized as the creator of the first modern slot machine. In the 1880s, a classic slot machine dispensed tickets or tokens and did not have an automatic payout system, meaning winnings had to be given to players manually by an attendant. It was Fey that created the first machine that dispensed coins, which was instantly popular with players.
The Liberty Bell
The Liberty Bell was the mechanical slot machine, created by Charles Fey, that inspired a slot machine revolution. The machine was far simpler than its predecessors and featured three spinning reels that were adorned with five symbols. These symbols were: diamonds, spades, hearts, horseshoes, and of course, the Liberty Bell. Funnily enough, these symbols still feature as the lowest paying icons on online video Slots today!
The machine proved to be a huge success, and players reveled in the excitement of aligning three bell symbols and receiving a payout of $0.50. Initially, pay-outs were manual, meaning that if a player managed to score a successful combination on the reels, they had to go to the bar to redeem their winnings. Eventually though, Fey managed to figure out a means of installing an automatic payment system into the machines, which allowed players to experience instant pay-outs when they scored a win.
Towards the end of the 19th century, laws were passed by the US government which deemed gambling illegal. Since Fey's Liberty Bell was a luck-based game that provided players with cash prizes, it was regarded as a gambling machine and its use was prohibited. Unfortunately, this meant that Fey could not apply for a legal patent for his invention and this, along with the fact that he could not keep up with the demand for the machine, meant that competitors emerged that copied his design.
Without the Liberty Bell, it's no doubt that slot machines would not have seen the level of success that they have experienced throughout history. We, therefore, have Charles Fey to thank for the array of video Slots that are available to play online today!
Photo credit: Source.
---