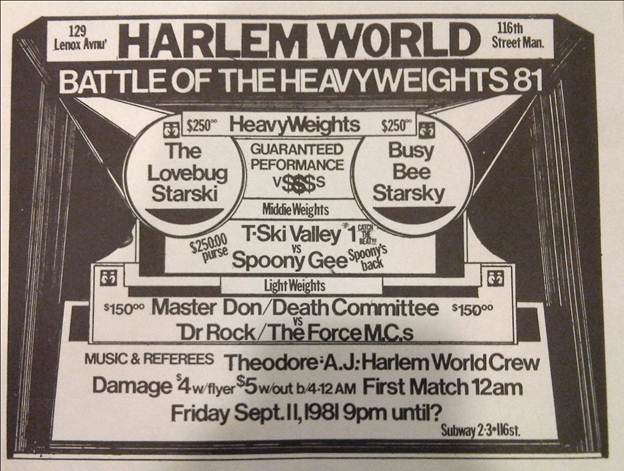 Today, the old Harlem World Club building is a Conway's on 116th and Malcolm X Boulevard (Lenox Avenue), but it was also the place for the drugstore chain Woolworth. But more importantly, from 1978 to 1985, it was the home of legendary disco, The Harlem World Club.
Harlem World was a three-story club with a lighted dance floor, chandeliers, wall to wall gold shag carpeting, mirrored walls, and a one of a kind, one hundred foot lightning bolt-shaped bar.
Because of a loophole in the zoning law, Harlem World could not be listed as a nightclub. It was officially called, the Harlem World Cultural and Entertainment Complex but everyone called it "The World."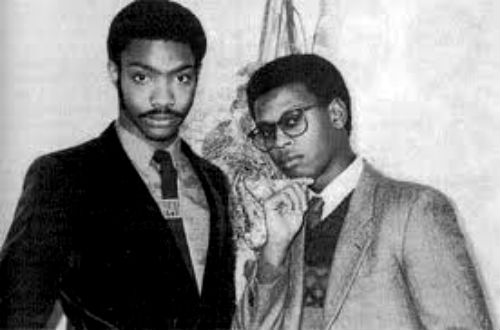 The visionary behind the space was the "Fat Man!" Fat man was one of the owners and some say the visionary behind the Harlem World Club concept.
Charlie Rock, who worked at the club, said the "Fat Man" was a "master of people." "He could talk a dude into bathing himself in gasoline and stepping into a fire, and tell them that they were freezing cold, and they'd believe him."
Later, Chuck Foster became co-owner of the Harlem World, now at 75 years of age, he is Archivist the New Amsterdam Musical Association, a historical jazz organization in Harlem. Mr. Foster first worked at Harlem World, as one of the men that was responsible for building Harlem World before becoming an owner.

Anyone that was anyone in hip hop came through Harlem World, Busy Bee, Love Bug Starski, Grand Master Flash & the Furious, Fantastic Romantic, Lady Smiley, Cold Crush, L. A. Sunshine, Treacherous Three, Doug E. Fresh, and Kool Moe Dee–who also worked as a Harlem World DJ.
[vodpod id=Video.6316279&w=425&h=350&fv=%26rel%3D0%26border%3D0%26]
Rap duo Dr. Jeckyll and Mr. Hyde (below), recorded on the Harlem World label, Rojac and Taystar Records owned by "Fat Man" in 1980.
Legend has it that Rojac and Taystar gave Sylvia Robinson (who had her own hit "Pillow Talk," who passed in 2011), a successful Harlem recording artist and executive at Sugar Hill Records, the idea to put hip-hop music on records.
[vodpod id=Video.4709872&w=425&h=350&fv=%26rel%3D0%26border%3D0%26]

The story goes that at a one night at Robinson's birthday party, the crew were up on stage rhyming and she was sitting in a balcony in front of the stage with Fat Man.
He told her his plan to put his group on wax and make history by releasing the world's first rap record. Shortly afterwards, Robinson released "Rapper's Delight" with the Sugar Hill Gang, hip hop's first record. The song went on to become a music classic.
[youtube http://www.youtube.com/watch?v=diiL9bqvalo&w=420&h=315]
In the mid-1980's Harlem World evolved with the times and became known for "Wild, Wild Wednesdays" and Eddie Cheba's "Terrible Tuesdays" and the big hip hop "MC Battles." Rap history was made again with Kool Moe Dee and Busy Bee famous "Battle at Harlem World." The club also included "Disco Night" and "Kiddy Disco" on Sunday's where you could bring your kids in ages 2 to 12 for 4-5 hours.
[youtube http://www.youtube.com/watch?v=86XG7gw4RIA&w=420&h=315]
As part of this evolution, Harlem World had R&B shows in between the hip hop shows with groups like Atlantic Star, Blue Magic, Jerry Butler, Arthur Prysock, Eartha Kitt, GQ, New Edition, and Reggae acts like Mighty Sparrow, Yellow Man and a local group called Jahmila, that featured a very young keyboard musician named Teddy Riley, and Keith Sweat on vocals.
As Charlie Rock said in an interview with Tha Foundation in the Fall of 2003 about the historic Harlem World Club, "…in 1985, I walked to 116th st. and Lenox ave. and the joint was closed tight, that's when I realized that it was really over for good, and I would never walk back into those doors…"
Do you have any memories of the Harlem World Club?
Related Articles
---
VIDEO
---
"We re-imagine, recreate, and redeem cultural omissions and misrepresentations of Blackness, for the culture. ...." This post is made in partnership with British Pathé.