---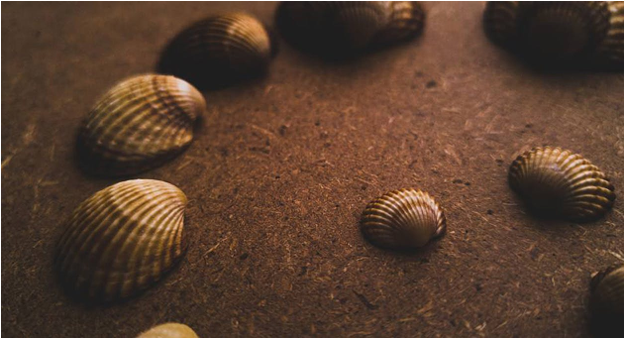 Placing bets is a pastime that's been around for longer than most belief. In fact, it started thousands of years before written history. The earliest six-sided dice were made in 3000 BC. Of course, over time, gambling as an activity has evolved in many ways.
Straying from the bigger picture, there's a fascinating collection of specific moments in gambling's evolution. What started as a social activity turned into a solo "profession" for street workers where, shortly after, groups of people started running what we now know as casinos.
The Beginning
It's believed that gambling started at the same time humanity could fully grasp and understand the concept of risk and reward. While history, with its physical evidence, can show us exactly when different betting items were created, there's a seemingly proportional expansion of the activity in relation to the evolution of the human brain.
Currency and Bartering
The first physical example of man-made currency was the Mesopotamian Shekel, which appeared roughly 5,000 years ago. Before then, however, natural objects were used to represent a good's value. Some examples include seashells, unique rocks, and pearls.
Of course, some civilizations stuck to bartering for longer than others. This fits into gambling's history because people would place bets using farm animals, food, and other objects with direct and practical value. The alternative, for more advanced societies, was placing wagers with items that represented the value of the aforementioned practical objects.
A Rise in Popularity
As centuries passed, more people turned to gambling to risk what they had to grow their personal wealth. Many considered it an easy alternative to working or pursuing a career. Others enjoyed the activity for its capacity to spark an adrenaline-like rush. In some instances, important societal decisions were made with a literal flip of a coin.
Eventually, brick-and-mortar casinos found their way into large cities. One can only imagine what these were like before organizations and governments started to regulate them. They certainly weren't anything like the ones we currently visit and see in movies.
Going Digital
The first coin-operated slot machine came into existence in 1894 at the hands of one Charles August Fey. This allowed a less social approach to the activity, enabling less outgoing individuals to engage in gambling. Little did people know that this would skyrocket in popularity and spark extreme and exponential interest.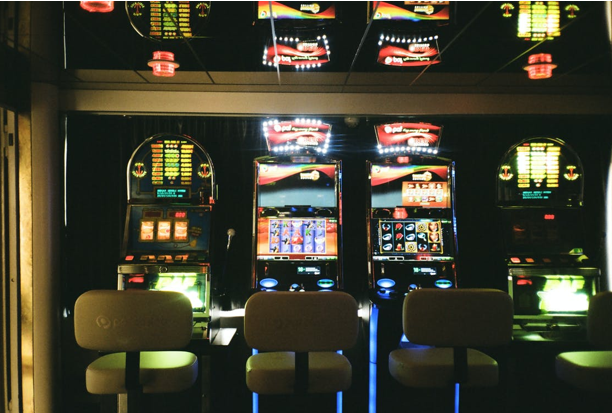 The electromechanical slot later came in 1963, with the first true video slot jumping onto the scene in 1976. The final technological leap for slots, followed swiftly by the rest of the gambling genre, occurred in the 1990s with the advent of the internet.
In the mere time of a couple of decades, the evolution of the slot machine has been one we can all appreciate. Even though their digitalization made us doubt a bit more and question the odds of winning on a slot machine, their popularity is still growing. While we now have a world of slot titles and video poker games to choose from, who knows what the next big leap in slot technology will be? Perhaps we will soon be fully immersed in the games with the invention of VR technology.
First Real Money Payout
Due to the limitation, at the time, for payment methods, the first online casino games were free to play. There was, at the start, no real way to make a deposit and later withdraw winnings. The solution came swiftly, of course, once all the details for online gaming were ironed out.
After a few adjustments, online casinos could take advantage of dial-up. Finally, in 1994, the first legitimate, albeit slightly unregulated, internet gambling platform was up and running. This took place in the sovereign island of Antigua and Barbuda. Specific information surrounding the pioneers is hard to gather, as there were few avenues to the info.
That same year, some lucky individual managed to make a deposit, try their luck, and withdraw the funds to their bank account. Over time, many more would follow. Online casinos could finally offer real money making games to customers over the internet. With the possibility for profits, there was a strong incentive to create companies for the market.
Evolution of the Online Casino Platform
Like most things, online casinos took time to develop, design, and perfect. At first, operators had limitations regarding resources and slow internet speeds. Adjustments included a simple website layout, a small number of payment methods, and a restrictive library of gambling games.
Over time, and almost in sync with advancements in internet technology and software development, casino platforms could offer more titles for customers, intricate and complex website layouts, and animations for their pages. This process continues to this day.
How Online Gambling Works Now
The inevitable outcome is what we see today. The opportunity for profits creates a vacuum in any market; the vacuum is then filled with opportunists, enthusiastic investors, and passionate creators.
The proportional evolution of the online casino with advancements in internet and software developments came to a halt, as the overcomplication of gambling platforms started to turn customers away.
What we see now is a more refined, simplified, and approachable product and service. While there's a much broader selection of payment methods, games, and genres, every gambling platform strives for simplicity to attract players of all types.
Ease of Access
The push for a simple style has gathered the plethora of variables and packaged them in such a way that each user has a more personal and tailored experience. Yes, you can find payment methods like PayPal, PaySafeCard, bank transfers, credit cards, and cryptocurrency, but they're offered in a way that each customer can easily make a selection that works for them.
Additionally, the incredible expansion of the gambling scene for online casinos provides an almost unbelievable repertoire of titles to enjoy. Almost every single platform on the web offers a myriad of categories including slots, live games, poker, blackjack, jackpots, roulette, sports betting, and many more.
The Modern Reflection of the Past
What players can experience today is a more advanced version of what's existed for thousands of years. The only differences between today and yesterday are the interface and method of exchanging goods or items that represent them. The entire process, from start to finish, is fascinating and will forever be worth a deeper look.
---