---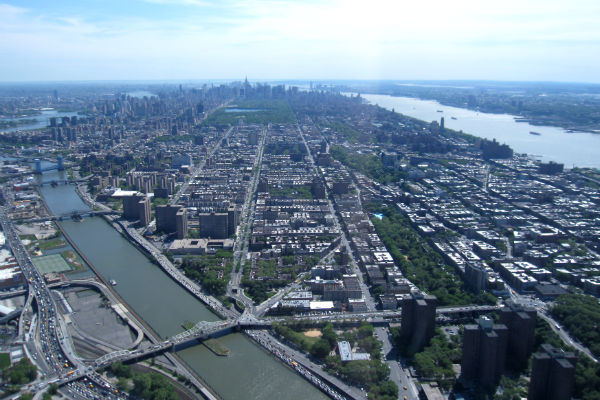 The Health Department today is reminding New Yorkers from Harlem to Hollis that all persons 6 months of age and older should get a seasonal flu vaccine. It is especially important for adults ages 50 and older, pregnant women, children 6 months to 5 years, and people with chronic diseases to be vaccinated. Last year was one of the worst flu seasons in decades. According to the Centers for Disease Control and Prevention (CDC), there were approximately 80,000 deaths and 900,000 hospitalizations from influenza in the United States last year. In addition, 183 children died from influenza-related diseases, and five of those children were from New York City. Although influenza activity is currently low, influenza-related pediatric deaths have already been reported to the CDC, including one in New York City. Despite the risk of severe illness, not enough New Yorkers are getting vaccinated. 2017Health Department data show that only 44 percent of people 18 years and older got the flu shot in 2017, and one-third of children under 5 were not vaccinated during 2017-18. Disparities in flu vaccination coverage also persist. Last year, 38 percent of Black adults 18 years and older were vaccinated, compared to 45 percent of Whites, 46 percent of Latinos, and 47 percent of Asians. The Health and Human Services' Healthy People 2020 goal for flu vaccination coverage is 70 percent.
As part of Queens City Hall in Your Borough, the Health Department hosted an event with Senator Leroy Comrie today at the Queens Central Library in Jamaica to promote the flu vaccine to all residents, especially the Black community.
"All New Yorkers ages 6 months and older should get the flu vaccine every year, especially children, pregnant women and the elderly," said Acting Health Commissioner Dr. Oxiris Barbot. "Flu vaccines are available across the city and easy to find at local pharmacies. If you need help finding a location, I encourage you to use the Health Department NYC Health Map. By getting your flu vaccine, you are keeping yourself – and your community – healthy."
"Every year, the flu affects thousands and thousands of New Yorkers, sending patients to the hospital and even claiming lives," said Senator Leroy Comrie. "I am getting my flu shot to show folks that this vaccine is safe, effective, and critical to our health and that of our friends and family this flu season. I encourage residents of the 14th Senate District and all New Yorkers to do the same."
"Vaccines prevent infectious diseases, and are widely available to New Yorkers at low or no cost, said Assembly Member Richard N. Gottfried of Manhattan, Chair of the Assembly Committee on Health. "Vaccination not only protects the person being immunized, it also helps prevent the outbreaks of infectious diseases and protects those most vulnerable."
"Every year thousands of people suffer severe complications from the flu that are entirely avoidable," said Council Member Adrienne Adams. "It is no exaggeration to say that you are potentially risking your life if you don't get the vaccine. A flu vaccine is the best way to protect against the flu and I urge all New Yorkers to get their vaccine this season."
"With flu season in full swing, it is important for everyone to know what their options are should they become ill, "said Department of Consumer Affairs Commissioner Lorelei Salas. "This includes the right to paid sick leave to stay home and get better if you're not feeling well. Workers or employers with questions can call 311 to learn more or visit nyc.gov/PaidSickLeave."
The flu vaccine is widely available for all New Yorkers, and serious reactions to the vaccine are extremely rare. The Health Department's immunization clinic along with other City-run clinics and hospitals provide no or low-cost flu vaccines to patients and visitors. It is available at most chain pharmacies, like CVS, Rite Aid, Walgreens and Duane Reade, all of which take most health insurance plans without charging a co-pay. Pharmacists can now vaccinate children as young as 2 years of age. Check with the pharmacist at your local pharmacy to see if they vaccinate children and from what age. New Yorkers can also use the Health Department's  NYC Health Map, call 311, or text "flu" to 877877 to find a location.
New Yorkers can also visit the NYC Health Map to find pharmacies that are enrolled in the federally-funded Vaccines for Children (VFC) program, which provides flu vaccines for VFC-eligible children (including those on Medicaid and children without insurance) at no cost, although an administration fee may be charged if the child does not have insurance.
Parents and guardians of young children should also be aware that all children between the ages of 6 months and 59 months attending a City-licensed day care, Head Start, pre-K or nursery school must receive one dose of influenza vaccine between July 1 and December 31 of each year.
Influenza season usually starts in the late fall and lasts throughout the spring. Since influenza activity can be unpredictable and influenza viruses can be found year-round, it is important to get the vaccine as early as possible, though it is never too late to be vaccinated. A flu vaccine is necessary each year because the vaccine provides protection for only one season. This year's flu vaccine contains two new virus strains.
Influenza-like symptoms include fever, cough, sore throat, runny or stuffy nose, body aches, headache, chills and fatigue. Some people, especially children, may have vomiting and diarrhea. People may also be infected with influenza and have respiratory symptoms without a fever.
Ways to reduce the spread of germs like influenza:
Try to avoid close contact with sick people.
While sick, limit contact with others as much as possible to keep from infecting them.
If you are sick with influenza-like illness, stay home for at least 24 hours after your fever is gone except to get medical care or for other necessities. (Your fever should be gone for 24 hours without the use of a fever-reducing medicine.)
Cover your nose and mouth with a tissue when you cough or sneeze. After using a tissue, throw it in the trash and wash your hands.
Wash your hands often with soap and water. If soap and water are not available, use an alcohol-based hand rub.
Avoid touching your eyes, nose, and mouth.
Clean and disinfect surfaces and objects that may be contaminated with germs like influenza.
For more information go to health.nyc.gov
---