---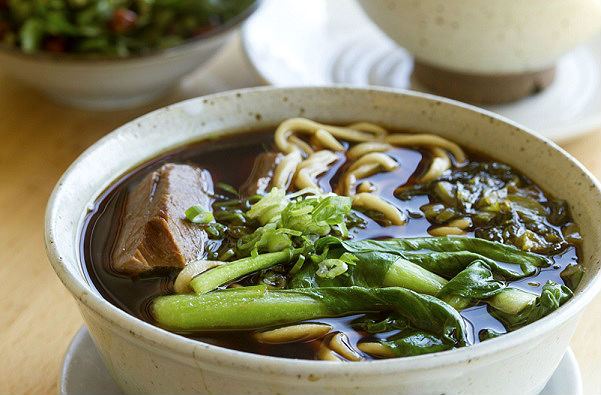 From filth to flies — restaurants across Harlem have dirty secrets they'd rather you didn't know or think about. Fortunately for the diner's well-being, New York City's Health Department is watching.
Every year, inspectors go unannounced into more than 24,000 restaurants in the city. Of them, the majority are fine, but some fall disgustingly short of the city's cleanliness requirements.
The most common violations, according to the city, are food stored at wrong temperatures, vermin, "plumbing" issues (the mind boggles) and basic food safety protocols not being followed.
Every week, the good folks at Patch will tell you which restaurants have gotten the chop – try not to read over your lunch break.
Inspection scores above 28 earn eateries a C grade and extra close monitoring from the city's health department – which could decide to shut it down.
This is the restaurant closed down since September 21, 2018, according to the Department of Health:
Taco Mix, 234 East 116th Street (btw 2nd and 3rd Avenues)
Violation points: 94
Cold food item held above 41º F (smoked fish and reduced oxygen packaged foods above 38 ºF) except during necessary preparation.
Food not cooled by an approved method whereby the internal product temperature is reduced from 140º F to 70º F or less within 2 hours, and from 70º F to 41º F or less within 4 additional hours.
Live roaches present in facility's food and/or non-food areas.
Filth flies or food/refuse/sewage-associated (FRSA) flies present in facility's food and/or non-food areas. Filth flies include house flies, little house flies, blow flies, bottle flies and flesh flies. Food/refuse/sewage-associated flies include fruit flies, drain flies and Phorid flies.
Hand washing facility not provided in or near food preparation area and toilet room. Hot and cold running water at adequate pressure to enable cleanliness of employees not provided at facility. Soap and an acceptable hand-drying device not provided.
Food contact surface not properly washed, rinsed and sanitized after each use and following any activity when contamination may have occurred.
Sanitized equipment or utensil, including in-use food dispensing utensil, improperly used or stored.
Facility not vermin proof. Harborage or conditions conducive to attracting vermin to the premises and/or allowing vermin to exist.
Plumbing not properly installed or maintained; anti-siphonage or backflow prevention device not provided where required; equipment or floor not properly drained; sewage disposal system in disrepair or not functioning properly.
Lead image from Dining With Miss Lil article, The image does not relate to the restaurant closed.
---