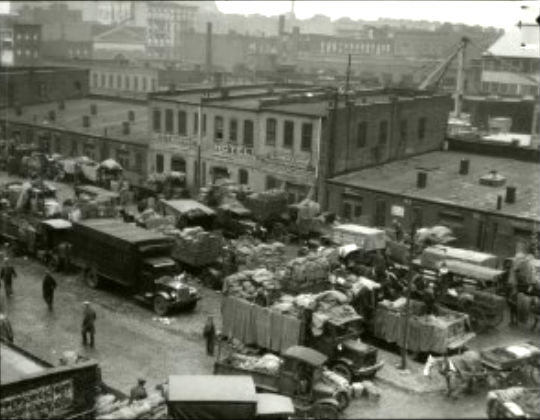 The Harlem Market, one of the greatest open-air markets of its time, was started by a group of men who wanted to provide a wholesale market for small tradesmen and farmers from Westchester County and Long Island.
The men, led by M. Michael, J. Wulfhop, E. Williams, and H.C. Koster, established the Harlem Market Company in 1891 with a capital stock of $50,000.
All along First Avenue and 102nd Street, blacksmiths and wagon repairmen opened shops to provide new shoes for the horses and fix carriages that suffered damages making the long journey from the farms to the market. Hotels and saloons also sprang up to provide services for the farmers. Hundreds of wagons arrived each day, many of them via steam ferry from College Point, Queens, to 99th Street or the new (1894) Public Services ferry from Edgewater, NJ, to 125th Street (Source).
Related Articles