---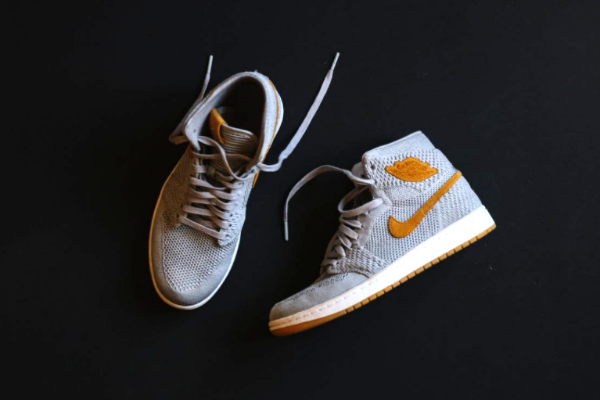 The sneaker industry is full of duds and bangers.
Some sneakers are timeless and live long in the memory, while others are absolutely not worth the hype. The problem is that sneakers also tend to be quite expensive – especially the good ones. So, how do you sort the best from the rest? You don't want to waste money on sneakers, particularly as the resale value of a poor pair will plummet after use. With that in mind, here are the hallmarks of the best sneakers:
A timeless design
This refers to a design that would look good in any era. You'll see a lot of sneakers like Nike Air that fit into this category. They've been around for a good few decades, barely altering the design at all. When you find sneakers that look like this, you know you've got yourself a banger and a half! You could also think of the design from a more functional perspective. Typically, the most timeless designs are ones that look good in various scenarios. Again, look at the Nike Air range as an example – you can wear these out to dinner, to the gym, to college; everywhere! As such, this is what makes them timeless; the versatility!
Rarity
The rareness of a sneaker will basically determine its worth. This is important as you know you're getting something valuable for many years to come. A lot of rare sneakers will still sell for a big profit after years of use! This is simply because they are no longer available for people to buy. So, any sneakerheads that are keen to cop limited edition footwear will definitely buy them from you. Also, there's definitely a uniqueness to some rare kicks. It's very much a fashion statement when you walk around with some limited-edition sneakers on your feet. People take notice, which is why they're worth the money. 
Comfort
Naturally, you can't have a good set of sneakers if they're not comfortable. Some brands have made footwear that looks fantastic and is very rare. However, they're unpopular because they feel horrific to wear! Nobody wants to walk around in them, so what's the point in buying them? One of the worst feelings in the world is splashing the cash on some new sneakers, only for them to feel horrendous. You can't return them as you've already worn them out, so you have to sell them and recoup as much money as possible. Unfortunately, everyone knows they've uncomfortable, so you won't be able to sell them for a good price! 
Ultimately, these are the three hallmarks of a good pair of sneakers. They need to be comfortable, have a sense of rarity about them, and offer a timeless design. Keeping these three parameters in mind will help you identify the best sneakers around. It should make it a lot easier to sift through some of the rubbish out there, finding the hidden gems beneath. Now, you can find some footwear to match all of your outfits.
---