---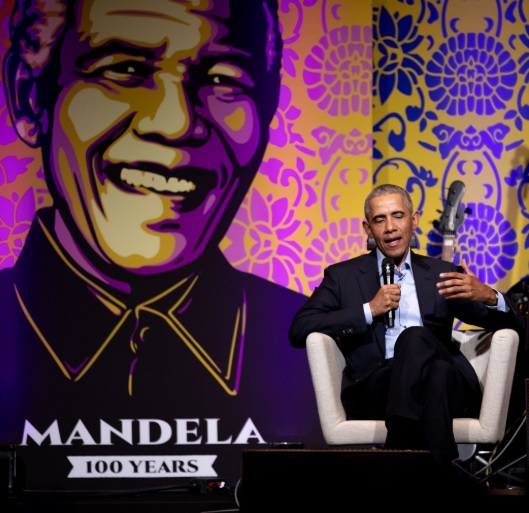 This past weekend, Nelson Mandela's four official legacy organizations, were joined by the global community to commemorate the 100th anniversary of Mandela's birth and the 25th anniversary of South Africa's first democratic elections. The weekend marked the end of a year-long, unified campaign with the organizations the Nelson Mandela Foundation, Nelson Mandela Children's Fund, Nelson Mandela Children's Hospital, and Mandela Rhodes Foundation, in the U.S. to honor Mandela's legacy and reflect on both the progress made and the work ahead.
Related: Listen to Nelson Mandela Speak at City College In Harlem, 1990 (videos).
The following events took place on Friday, April 26, 2019, the U.S. Chamber of Commerce's U.S.-Africa Business Center and Mandela 100 USA hosted a discussion, featuring Former Secretary of State Madeleine Albright, focused on fostering inclusive economic growth and investment opportunities in South Africa. Marriott International hosted a luncheon in celebration of Nelson Mandela's legacy of championing inclusion, equality, peace, and human rights around the globe. Mandela 100 USA and the Urban Alliance co-hosted a viewing and discussion for local public high school students of the 1996 Oscar-nominated documentary Mandela: Son of Africa, Father of a Nation
, at the George Washington University Milken Institute School of Public Health.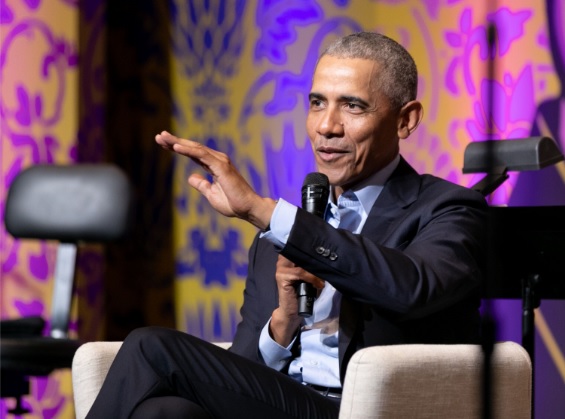 The following day, on Saturday, April 27, 2019, a gala hosted by the four legacy organizations was held at the National Museum of African American History and Culture. The program featured President Barack Obama in conversation with Mrs. Graça Machel on how young people can take forward the legacy of Nelson Mandela, moderated by one of the Obama Foundation's Africa Leaders, Lesley Williams.
Here's a video from the Foundation below:
Other notable attendees included host Alfre Woodard, actor Atandwa Kani, Youth Poet Laureate Amanda Gorman and musical performances by Dave Matthews
, Sibongile Khumalo, and Vusi Mahlasela
, accompanied by Ojoyo. A short documentary film on Mandela's legacy work was also debuted.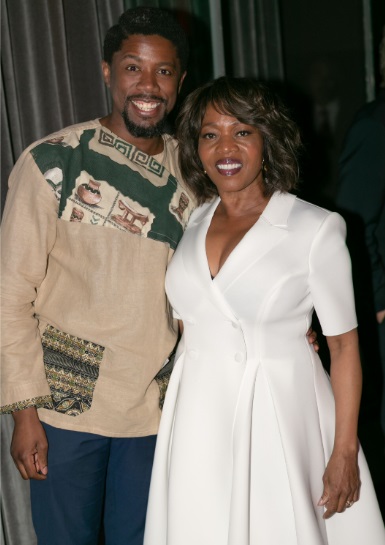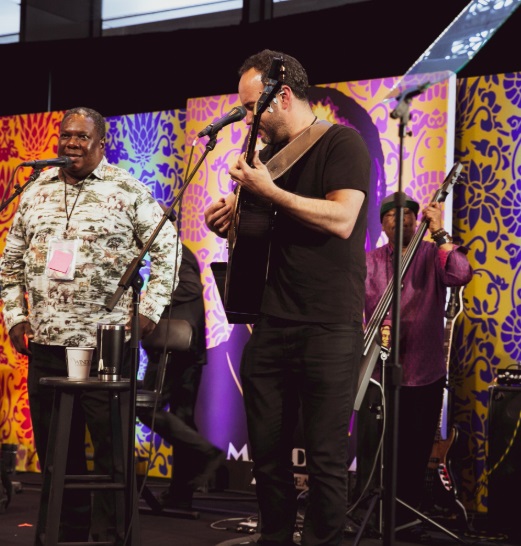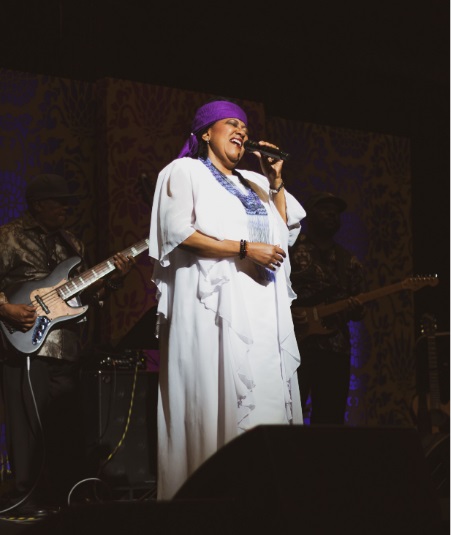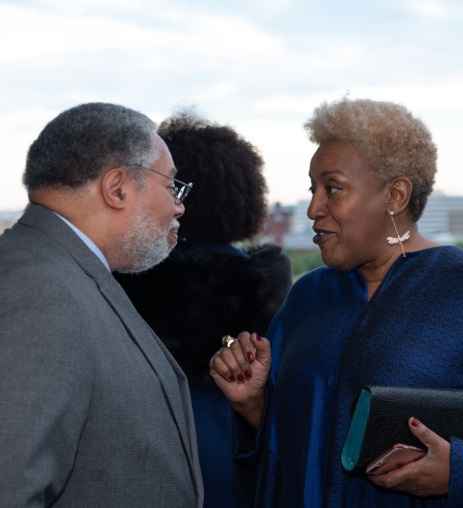 In his conversation with Mrs. Graça Machel, President Obama noted the hope of young people and Mandela's own optimism: "The thing that I always remember from all [Mandela's] speeches and his reading, is how much joy he took in spending time with young people and investing in young people. And the reason is that you don't come in with preconceived notions about how the world has to be."
Mrs. Machel urged young people to focus on unity: "[Nelson Mandela] learned to extend his humanity to recognize the humanity of others, and then he took it to the bigger picture of bringing the nation together."
The weekend's events would not have been possible without the generosity of underwriters including: Bakala Philanthropy, Bank of America, Barloworld, Bill and Melinda Gates Foundation, Cecily Cameron and Derek Schrier, Ezrah Charitable Trust, Ford Foundation, Mai Family Foundation, Marriott International, Mary and Jeff Zients, Mastercard, Open Society Foundations, Sasol, Shepard Fairey/Jesse Stagg, South African Airways, U.S. Chamber of Commerce, Coca-Cola, Hogan Lovells, and Morgan Stanley.
The Nelson Mandela Foundation works to ensure that the world has access to an integrated dynamic and trusted information resource on Nelson Mandela's life, times and legacy. The Foundation focuses its work on convening dialogue around critical social issues, human rights, and democracy as a vital instrument in the promotion of justice and social cohesion. The Foundation celebrates 20 years of fighting for social justice, peace and human rights. It was established by Madiba in 1999. www.nelsonmandela.org
Founded in 1995 by former statesman Nelson R. Mandela, by donating a third of his salary for the duration of his five-year presidency, Nelson Mandela Children's Fund is a child-rights based development organization focusing on advocacy for the rights of children and the creation of an enabling environment for youth agency in public policy. The organization carries out its mandate in partnership with a network of grassroots organizations throughout southern Africa. At its core, the Children's Fund, through its interventions, seeks to normalize childhood, give voice to children and restore their dignity. www.nelsonmandelachildrensfund.com
The Nelson Mandela Children's Hospital, the flagship of the Children's Fund, is only the second dedicated children's hospital in Southern Africa and serves as an example of family and child-centered care. The hospital operates as a tertiary referral facility, specializing in cardiology and cardiothoracic surgery, neurosurgery, general neonatal and pediatric surgery, oncology and nephrology supported by the biggest critical pediatric care unit in the region. www.nelsonmandelachildrenshospital.org
The Mandela Rhodes Foundation is dedicated to building exceptional leadership capacity in Africa, by providing excellent education and training opportunities to individual Africans with leadership potential from across the continent. These leaders form a continental network of effective social impact across African society and advance equal participation in the global society. www.mandelarhodes.org
Photo credit: 1-6) By Dominic Hawkins (SKDKnickerbocker).
---