---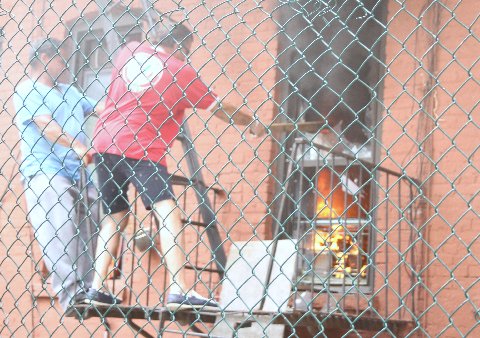 The Giglio Boys put on a great Giglio di Sant' Antonio Feast event and now they're heroes! On Saturday, July 26th while the Giglio Tower was being built, smoke was spotted coming from Pleasant Avenue and 115th street in East Harlem.The Giglio Builders immediately sprung into action disregarding their own safety.

While a call was being put into 911, Jimmy Chesnos paid no attention to danger climbed onto the ledge of the apartment and broke a window, while Gregory Esposito handed him an extinguisher he had obtained and the fire was put out.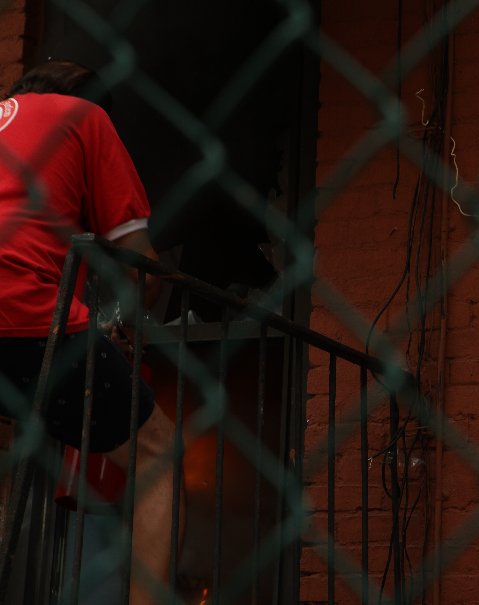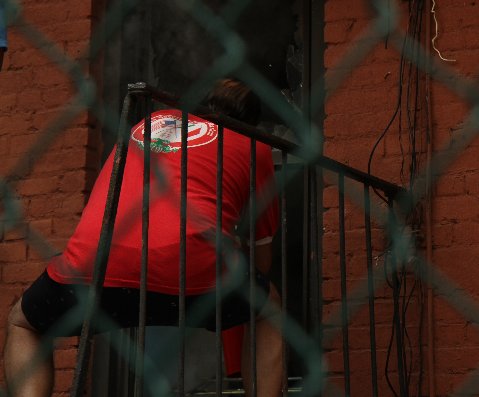 While doing so, Jimmy discovered a Boxer dog tied to the stove. Jimmy cut the tie and rescued the dog from the smoke filled apartment. Aside from being a bit stressed the dog was fine and has been placed in a temporary home.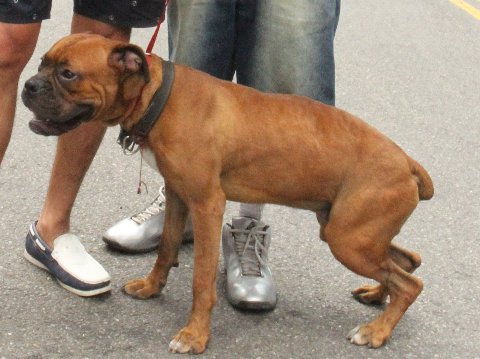 As you can see the dramatic photos from the incident were posted from the EastHarlemGiglio.com site along with the lucky dog – all recovered.
---