---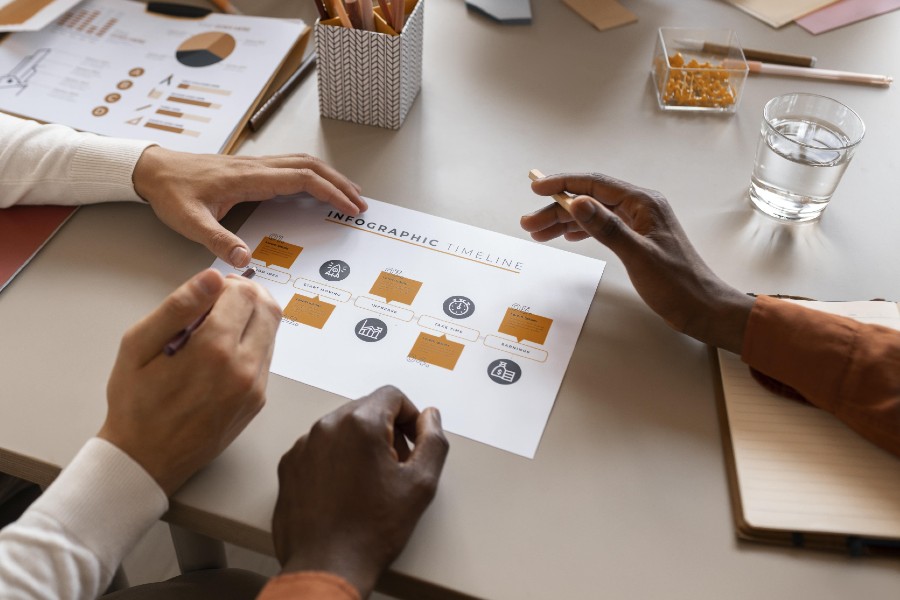 Branding is a crucial part of any business's success. It helps create an identity, foster customer loyalty, and drive sales.
This factor greatly influences the success or failure of a company. That's why it's essential to conduct regular brand assessments to evaluate how well your current branding efforts are working.
Brand assessment can help identify potential areas for improvement and inform future branding decisions. But how do you conduct a successful brand assessment?
Here are the four key steps:
Step #1. Customer Perceptions
It's essential to understand how your customers perceive your brand. This can be done through surveys, interviews, and focus groups. Ask questions about their impression of the brand, what they like or don't like, and what changes they might suggest.
Successful branding should reflect consumer values and preferences. Therefore, it's essential to understand how customers perceive your brand.
Step #2. Brand Awareness
The next step is to measure the awareness of your brand. It's essential to employ various methods to determine how well your target audience is familiar with your brand. Examples include online surveys, in-person interviews, and other forms of research.
The goal is to understand how people recognize and interact with your brand. It can also help you identify potential areas for improvement.
Step #3. Brand Personality
As one of the surefire ways to stand out in the market, creating a unique brand personality is crucial. A successful brand should have distinct characteristics and values that are easily recognizable by consumers.
To assess your current brand personality, look at how you represent yourself online and offline. Are there any elements missing? How well do those elements match up with what you want your brand to be?
Step #4. Competitor Analysis
Finally, it's important to compare how your branding efforts stack up against the competition. How do other companies in the same space position their brands? What kind of messaging do they use? How could those strategies help you improve your branding efforts?
Conducting a competitor analysis can provide valuable insights into differentiating your brand and maximizing its potential. This can help you ensure that your branding efforts are successful and continue to benefit your business. To start on the right foot, use these four key steps to conduct a comprehensive and practical brand assessment.
Loving It!
Overall, conducting a brand assessment can be a challenging task, but it is an essential tool to ensure the success and longevity of any business. It can shed light on potential areas for improvement and inform future branding strategies. As outlined above, the four key steps include understanding customer perceptions, measuring brand awareness, assessing brand personality, and conducting competitor analysis.
It is essential to invest enough time and resources for accurate results. Through this effortful process, businesses can better understand the impact of their branding strategies. An in-depth analysis of your brand is critical to setting yourself apart from competitors and staying competitive in today's ever-evolving market.
With a keen eye towards the future, one should always appreciate the power of regular assessments, which can help ensure stability in both short-term business and long-term marketing objectives.
This content is part of the HWM Partnership.
---