---
A luxury condo development by BRP Companies, The Rennie is located at 2349 Adam Clayton Powell Junior Boulevard in New York City.
With the development completed in 2019, The Rennie is home to a total of 134 units varying in sizes from 573 to 1182 square feet.
With a full-time attended lobby, and perks such as a rooftop lounge with BBQs, fitness space, dining and lounge seating, a hosting room with a kitchenette and screening area, pet spa, children's playroom, and more, The Rennie is definitely one of the top places to consider when looking to buy a luxury-style condo in New York City.
But one of the most exciting elements to The Rennie has to be its rich history. In this article, we'll explore the foundations of The Rennie and the fascinating stories behind this incredible condo development. Read on to find out more.
A brief history
It was during the late 19th and early years of the 20th century that low-rise entertainment complexes with fully working theatres, dance halls and meeting rooms began to pop up across America. One of the most famous was Harlem's Renaissance Casino which was completed in 1922 and designed by Harry Creighton Ingalls, a notable theatre architect of the time. It was a place that hosted sporting events, organizational dances and mass meetings.
Space was also used for sporting events including prize fights, marathon dances, bicycle races, and the exhibition games of the Harlem Renaissance basketball team who played on the dance floor with portable hoops.
Another huge usage of the Renaissance was for private parties. Wedding receptions here were of the famous including Joyce and David Dickens. Many of the jazz greats played at this venue including Cootie Williams, Ella Fitzgerald, Fletcher Henderson, and Duke Ellington.
The building helped set off the gambling scene in New York during the era with many visiting to play in the casinos. Unifying music, theatre, gambling, and private parties as well as meetings, The Renaissance was an iconic entertainment hub for those that lived there and visited.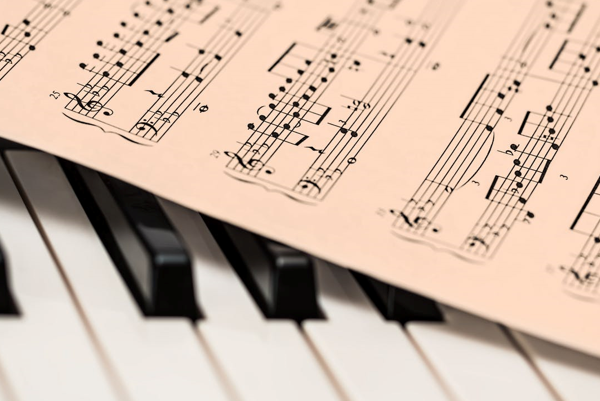 Well, known musicians and Jazz greats played at The Renaissance.
Changing of the times
But things have definitely changed since the original days of The Renaissance, especially since the technological revolution and the internet boom of the 1990s. So much of our entertainment now is experienced online, whether that's on laptops and PCs or through smart TVs and mobile devices.
Mobile phones have had a huge impact on the way we live, work, play and access entertainment, with many more people owning these devices and enjoying their favorite games and tv shows on the go. This is especially true of casino games, which were once played at land-based casinos like The Rennie.
The benefits of online casinos
There are loads of benefits to playing casino games online which is one of the big factors when it comes to the reasons the online casino marketplace is flourishing and which also contributed to the decline of land-based casinos such as The Rennie.
Accessibility
One of the top reasons that people enjoy playing their casino games online over land based casinos is the accessibility and convenience. Being able to play your favorite casino games while on a commute, from the comforts of home or wherever you may be is definitely a draw for players. Most online casino websites also operate 24/7, which means you can play them at any time.
This also saves players from having to drive or travel to casinos which may be a distance from where they live. The accessibility of online casinos definitely has encouraged more people to get into casino gaming — where once they might have to get dressed up and make a trip to the casino, they can now do it from their living room couch!
Exciting tech
Alongside game selection, there have been huge amounts of time invested into the technology behind casino games. This means that the casino games themselves are more exciting than ever, with new technologies being used by some of the top gambling providers. 888 live casino Canada is an example of a popular Canadian online casino who have utilized software to be able to offer live casino gameplay to their players, providing a similar experience to land-based casinos.
Technologies like AR and VR are being integrated into gaming over time too. Video, animation, sound, and graphics have all improved drastically over the last few years in a bid to give players the best casino gaming experience possible.
Players now expect the best out of games, and gaming developers are making it happen.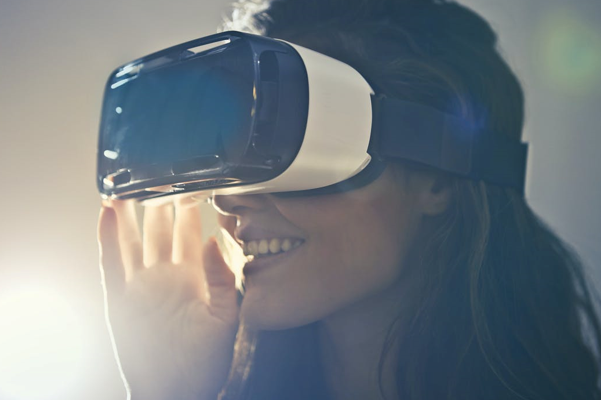 Developments in technology have contributed to the success of online casinos.
Game selection
There's a huge amount of games that online casinos can offer. That's because the growing marketplace and chance for revenue mean that game publishers work hard to get new games out all the time — casinos need the best games in order to compete in a very saturated marketplace. Online casinos aren't limited by space in the same way that land-based ones are, so there's always a huge selection on offer for players to enjoy.
Customer service
Lots of casinos are known for great customer service, but not all of them. In the online space, customer service has to be top-level and consistent as online casinos can't interact with their customers in person. They need to be available 24/7, which is why live chat, phone options and emails are usually available at online casinos to help players out should they need it.
The future of casinos
There's still a real draw to land-based casinos, but with the online marketplace continuing to grow and attract new players, many more buildings will be transformed into new and exciting spaces like The Rennie.
---