---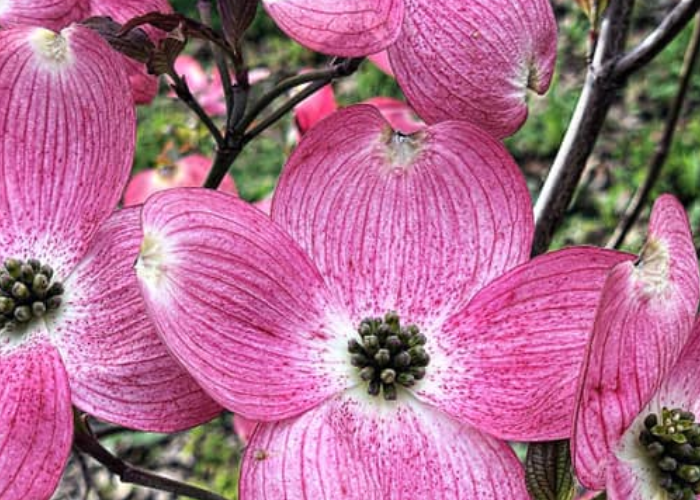 Fort Tryon Park is a fusion of natural and landscaped terrain.
Its 3-acre, world-class Heather Garden showcases both native and exotic flowers and plants chosen for their fit with the area's climate and topography, the spirit of the 1935 Olmsted Brothers design, and the guidelines of the Heather Garden Framework Plan.
For eight decades, this majestic landscape overlooking the Hudson River and the Palisades has been a draw for the surrounding community and all New Yorkers, as well as visitors from around the world.
The Heather Garden, situated next to these unique geological formations, adds to the power of that beauty and to the spiritual sustenance of nature.
The Fort Tryon Park Trust conservancy works with NYC Parks' horticulture staff to keep Fort Tryon Park colorful, intriguing and rejuvenating for its visitors all year long.
The park's natural treasures include more than 600 varieties of plants, trees, and shrubs, including four dozen 100+-year-old elm trees.
Learn which plants we are growing! Browse through our website plant gallery for photos and information about your favorite plants in the Heather Garden and its surrounding area.
Plants appear in the approximate month they bloom, or in the Foliage or Winter Interest galleries.
Click on each month to expand the selection, then click on images of the plants you would like to explore.
Check back regularly for additions!
The Fort Tryon Park Trust also produces monthly, printable Bloom Lists you can take with you on your visits to the park.
Please note: While we have been careful to accurately identify each plant, this is not meant as a scientific database. Information provided here is for general use only, to augment your enjoyment of Fort Tryon Park.
---