---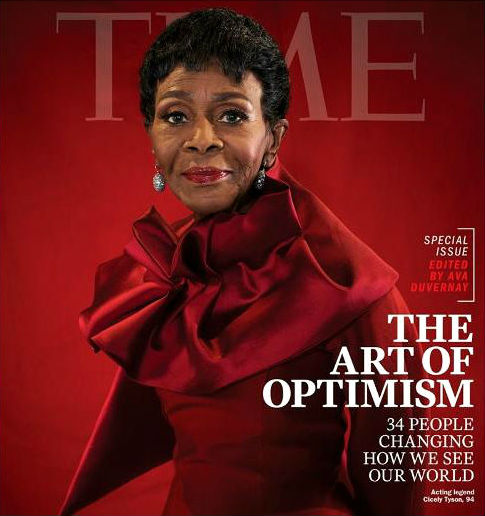 Fashion designer B Michael e-mailed Harlem World Magazine with the words, "Powerful cover! Powerful words!," describing the new #Time Magazine 'The Art of Optimism,' cover with Harlemite Cicely Tyson.
He continued, a "Historic moment for diva Ms. Cicely Tyson optimism is the faith that leads to achievement, nothing can be done without hope and confidence."
B Michael, added, "Ms. Cicely Tyson making room for others to grow, we're standing on the shoulders of giants…" and #Gratitude to Ava DuVernay guest editor of this amazing special issue!
Photo credit: B Michael Couture; Hair & Makeup: Armond Hambrick; Earrings: TAFFIN by James de Givenchy. Via B Michael. Photograph by Djeneba Aduayom Thayer for TIME.
---