---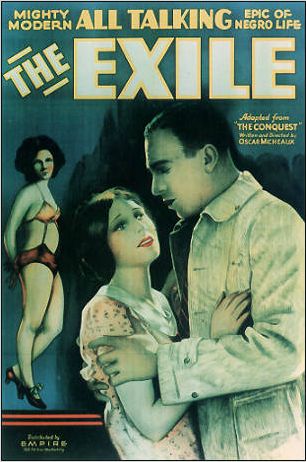 The Exile is a 1931 American film by Oscar Micheaux with the co-direction of the Dances and Ensemble by Leonard Harper. A drama–romance of the race film genre, it was Micheaux's first feature-length talkie, and the first African American talkie.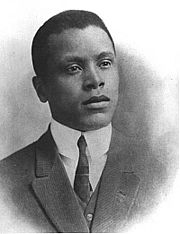 Adapted from Micheaux's first novel, The Conquest (1913), it has some autobiographical elements: like the film's central character Jean Baptiste (played by Stanley Morrell), Micheaux spent several years as a cattle rancher in an otherwise all-white area of South Dakota.
The story begins in Chicago, where Edith Duval (Eunice Brooks) has become a power in the African American community, largely because she came into possession of a South Chicago mansion where she used to be a servant: the white family that owned the mansion abandoned it when blacks started moving into the neighborhood. She is in love with Baptiste, and at first it seems like they may be a match, but she rejects his idealism and he her cynicism: she wants to turn the mansion into a speakeasyand nightclub.
Baptiste, instead, buys land in South Dakota and becomes a successful rancher. Five years into his time there, he falls in love with young Agnes Stewart (Nora Newsome), and she with him. He considers the situation hopeless, though, because she is white. The audience has already been cued in that he may be wrong about that: when she first heard about him, and it is mentioned to her that he is a "Negro", she conjectures on how light or dark he may be, with words to the effect that "some Negroes are no darker than my mother — although with no sign of her ever having questioned her late mother's racial identity, or her own. Further, her father has demurred from another rancher's racist remark, quoting Robert Burns, "A Man's A Man for A' That".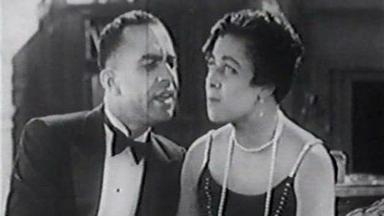 Fleeing back to Chicago to escape his supposedly doomed relationship, the previously teetotaling Baptiste returns to Edith's club, her liquor, and her charms. They plan to marry, but her former lover, an Ethiopian named Jango (Carl Mahon) appears on the scene, sneaks into Edith's room and complains of how she has ruined him. He threatens suicide; she hands him a gun as a gesture of contempt. Instead of killing himself, however, he kills her. Baptiste is initially suspected of the murder, but is cleared.
Meanwhile, Agnes's father, discovering that Baptiste has fled, tells her about her own background. Earlier in the film, there has been reference to the one-drop rule: it is clear that in the time's (and Micheaux's) conception of race, this defines her as black. She takes a train to Chicago, where she and Baptiste are reunited; they marry and return to South Dakota.
Here's some video from the film:
The film was shot in Fort Lee, New Jersey when many early film studios in America's first motion picture industry were based there at the beginning of the 20th century. Filming took place in rented space at the Metropolitan Studios in and had to be scheduled around the work schedules of many cast members who were busy with commitments on Broadway. Principal photography wrapped in late February 1931 and post production was completed in March. The film had a successful preview screening and premiered at the Lafayette Theater in May to sold-out crowds and very positive reviews.
Related Articles
---