---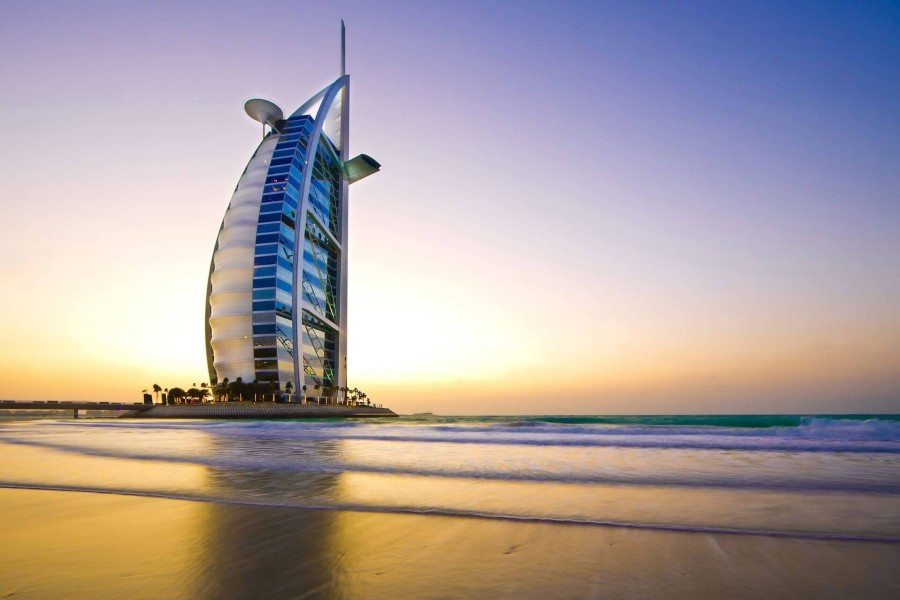 Dubai, often referred to as the "City of Gold," is a captivating oasis of modernity, opulence, and architectural marvels in the heart of the Arabian Desert.
Over the years, it has become synonymous with luxury, attracting high-net-worth individuals, celebrities, and discerning investors from around the world. With its iconic skyline, stunning waterfront developments, and world-class amenities, Dubai offers an unparalleled selection of Luxury properties for sale in Dubai that redefine the concept of opulent living. In this article, we embark on a journey to explore the epitome of luxury properties available in this glamorous city.
1. The Dubai Real Estate Landscape: A Beacon of Luxury
Dubai's real estate market is a shining beacon in the world of luxury properties. The city's strategic location, tax-friendly policies, and relentless pursuit of innovation have made it a global hub for luxury real estate. From ultramodern skyscrapers to serene beachfront villas, Dubai offers a diverse range of luxurious options.
2. Iconic Skyscrapers: The Pinnacle of Luxury
One cannot discuss luxury properties in Dubai without mentioning its iconic skyscrapers. The Burj Khalifa, the world's tallest building, stands as a testament to human achievement and architectural splendor. Owning a residence within this monumental tower is an exclusive privilege reserved for the elite.
The Burj Khalifa's neighboring developments, such as the Burj Al Arab and the Address Sky View, offer equally lavish apartments with breathtaking views of the city. These properties blend contemporary design with world-class amenities, creating an unparalleled living experience.
3. Waterfront Residences: Luxury by the Sea
Dubai's pristine coastline has been transformed into a paradise for those seeking waterfront luxury. The Palm Jumeirah, a man-made island shaped like a palm tree, is home to some of the most lavish beachfront villas and apartments. These properties offer not only stunning vistas of the Arabian Gulf but also private beaches, infinity pools, and direct access to the sea.
Other waterfront developments, including Bluewaters Island and Jumeirah Beach Residence (JBR), offer a similar lifestyle, combining seafront living with vibrant communities, shopping, and dining experiences.
4. Desert Oasis: Luxurious Desert Retreats
Beyond the city's glittering skyscrapers and coastal beauty lies the serene charm of the Arabian Desert. Dubai's luxury properties aren't limited to urban settings. Desert resorts and private estates offer an escape into tranquility without sacrificing opulence.
Emirates Hills, often referred to as the "Beverly Hills of Dubai," boasts some of the city's most luxurious villas set amidst lush greenery and lakes. These properties provide exclusivity, privacy, and a serene retreat from the bustling city.
5. Sustainable Luxury: The Green Revolution
Dubai is not only known for its extravagance but also for its commitment to sustainable development. The city has witnessed a surge in eco-friendly luxury properties that combine opulence with environmental consciousness. Projects like Al Barari and Sustainable City showcase how sustainable living can coexist with luxury.
These developments feature lush green spaces, renewable energy sources, and cutting-edge sustainability practices while offering residents the ultimate in luxurious living.
6. Amenities and Services: A World of Extravagance
Luxury properties for sale in Dubai extend beyond physical spaces. They offer a world of extravagant amenities and personalized services. Residents can enjoy private concierge services, exclusive access to spas, gyms, and fine-dining restaurants, and even private yacht charters.
Some luxury developments, like the Bulgari Resort and Residences, provide residents with unparalleled experiences, including a private beach club, a marina, and 24/7 room service from the world-renowned Bulgari Hotel.
7. Investment Potential: A Secure and Lucrative Market
Apart from the sheer luxury and lifestyle benefits, investing in luxury properties in Dubai is considered a smart financial move. The city's stability, strong rental yields, and potential for capital appreciation make it a prime choice for investors seeking long-term returns.
Moreover, Dubai's freehold property ownership laws allow foreigners to invest in real estate, making it an attractive option for international investors looking for a secure and tax-efficient investment destination.
FAQs:
Q: What defines a luxury property in Dubai?
A: A luxury property in Dubai is typically characterized by its premium location, high-end amenities, exceptional architectural design, and luxurious finishes. These properties offer a level of opulence and exclusivity that sets them apart from standard real estate offerings.
Q: How much do luxury properties in Dubai cost?
A: The cost of luxury properties in Dubai varies significantly based on factors such as location, size, amenities, and the specific development. Prices can range from several million dollars for apartments to tens of millions for extravagant villas and penthouses in prime areas like Palm Jumeirah and Emirates Hills.
Q: Are there financing options available for luxury property purchases in Dubai?
A: Yes, there are financing options available for luxury property purchases in Dubai. Many banks and financial institutions offer mortgage loans to eligible buyers, including expatriates. However, the terms and eligibility criteria may differ from one institution to another.
Q: What are the key luxury property areas in Dubai?
A: Some of the key luxury property areas in Dubai include Palm Jumeirah, Downtown Dubai, Emirates Hills, Jumeirah Beach Residence (JBR), Business Bay, and areas along the Dubai Canal. These areas offer prime locations, stunning views, and top-notch amenities.
Q: Are there any restrictions on foreigners purchasing luxury properties in Dubai?
A: Dubai has relaxed its property ownership laws, allowing foreigners to purchase freehold properties in designated areas. This includes many luxury developments. However, it's essential to verify the specific regulations and eligibility criteria with the Dubai Land Department or a legal expert.
Q: What amenities can I expect in a luxury property in Dubai?
A: Luxury properties in Dubai often come with a wide range of amenities, including private pools, beach access, spas, gyms, concierge services, 24/7 security, fine-dining restaurants, and even private yacht charters, depending on the development.
Q: Are there any ongoing costs associated with owning a luxury property in Dubai?
A: Yes, owning a luxury property in Dubai comes with ongoing costs, such as service charges, maintenance fees, property taxes, and utility bills. These costs can vary depending on the size and type of property and the amenities provided.
Q: Is Dubai a safe and stable place to invest in luxury properties?
A: Dubai is known for its political stability and robust legal framework, making it a relatively safe place to invest in luxury properties. Additionally, the city has a strong track record of attracting global investors due to its favorable tax policies and business-friendly environment.
Q: Can I rent out my luxury property in Dubai if I'm not residing in it full-time?
A: Yes, you can rent out your luxury property in Dubai, and many investors do so to generate rental income. Dubai's rental market is active, and luxury properties often command high rental yields, making it a lucrative option for absentee owners.
10. How can I find a reputable real estate agent to help me with my luxury property purchase in Dubai?
A: To find a reputable real estate agent, it's advisable to research and select agencies with a strong track record in dealing with luxury properties. Look for reviews, ask for referrals, and ensure that the agent is licensed by the Dubai Real Estate Regulatory Agency (RERA).
Conclusion:
Dubai's luxury properties for sale represent the pinnacle of opulence and sophistication. With its iconic skyscrapers, beachfront retreats, sustainable developments, and a world of amenities, the city continues to set new standards in luxury living.
Investing in a luxury property in Dubai isn't just about owning a piece of real estate; it's about embracing a lifestyle that is synonymous with glamour, comfort, and exclusivity. As the city evolves and innovates, so do the possibilities for those seeking the ultimate in luxury living.
In the world of luxury properties, Dubai shines as a true gem in the desert, where dreams become reality, and opulence knows no bounds.
---