---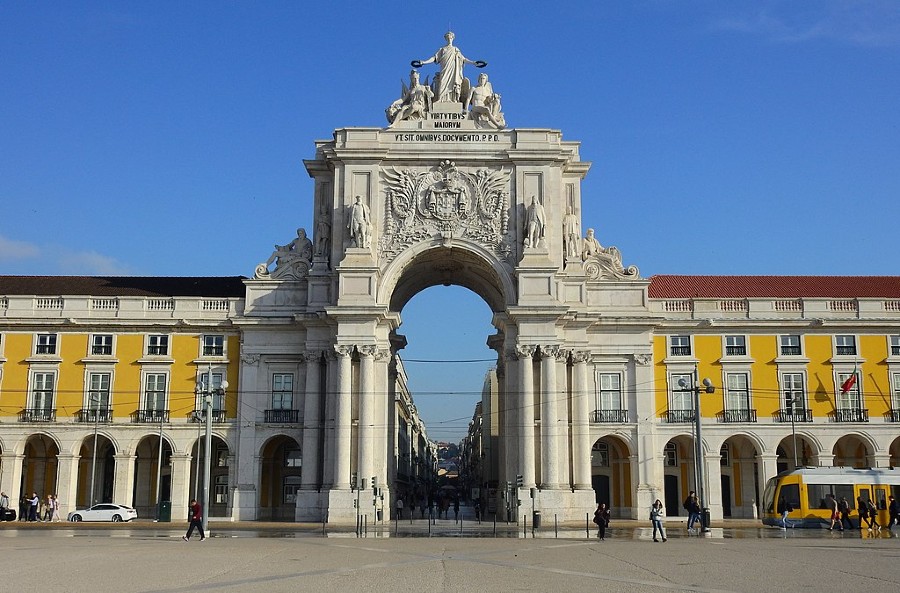 By Bretton Love
Imagine for a moment that you're an NFT professional, entrenched in the cultural effervescence of Harlem, New York.
Now, picture yourself stepping away from the familiar cityscape and into a world bathed in sun-kissed Mediterranean charm – Portugal. The thought of making such a move to Portugal from the USA, can both elicit intrigue and trigger a cascade of questions. Fortunately, this comprehensive guide is here to dispel your doubts and streamline your journey from the hustling streets of Harlem to Portugal's tranquil, tiled alleys.
Understanding the Portuguese Ecosystem: A Haven for NFT Enthusiasts
Portugal is an enchanting amalgamation of the old and new. Its deep-rooted cultural heritage coexists harmoniously with an innovative, emerging tech scene. Particularly noteworthy is Portugal's liberal stance towards cryptocurrency and digital assets. As a result, the nation is steadily becoming a fertile ground for NFT jobs. While the U.S., particularly places like Harlem, may be ahead in terms of NFT adoption, Portugal's digital ecosystem offers a fresh canvas for innovation.
Expatriation Essentials: The Legal and Logistical Aspects
Relocating to a new country often entails navigating a maze of legal and logistical aspects. From the necessary paperwork for a residential permit to deciphering tax laws specific to NFT transactions, the process can seem daunting. Fortunately, Portugal has numerous expatriate-friendly policies. For instance, Portugal's Non-Habitual Resident program offers significant tax benefits for incoming professionals.
The Language Leap: Portuguese Language Proficiency
English is widely spoken in Portugal's urban landscapes. However, knowing the local language can smoothen your integration into the social fabric. Therefore, investing time in learning Portuguese before your move can be beneficial. Resources like Duolingo, Rosetta Stone, or even a local language exchange group can aid in this endeavor.
Real Estate Reality: Finding Your New Home
Finding a suitable place to live is an integral part of the relocation process. Portugal offers a wide range of options, from modern apartments in Lisbon's city center to serene houses in the Algarve countryside. Engaging a local real estate agent or using platforms like Idealista can simplify your search. Do remember to factor in commute times, amenities, and proximity to local attractions while making your choice.
The Cultural Carousel: Adapting to Portuguese Life
Navigating cultural nuances can be one of the most enriching parts of living abroad. Portugal's vibrant culture, friendly people, and relaxed lifestyle make it a delightful place to live. However, it's essential to understand local customs and traditions to avoid faux pas. Read up about Portuguese etiquette, festivals, and food habits to ease your cultural transition.
Conclusion
Relocating to a new country is a transformative experience, brimming with discovery and growth. Portugal, with its inviting blend of cultural richness, modern living, and thriving tech ecosystem, presents a compelling destination for NFT professionals. As you transition from Harlem's fast-paced lifestyle to Portugal's laid-back charm, challenges may appear. However, equipped with thorough preparation and the right resources, you can navigate these obstacles effectively.
This guide aimed to illuminate the path of your international journey. Whether it's comprehending the legal intricacies, finding your new home, mastering the Portuguese language, or immersing yourself in the vibrant culture, we hope our insights prove valuable in your quest.
---