---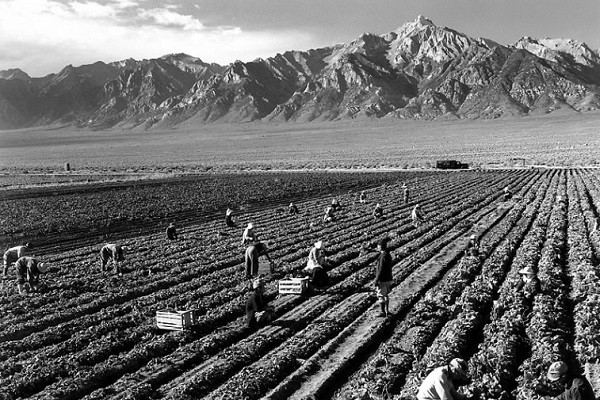 As Governor Cuomo stated in today's press conference Latinos in NYC have tested positive for the Coronavirus two times the rate for African American's reports Harlem World Magazine.
In a story in Newsweek, twenty-one national Latino leaders of major organizations unveiled a letter stressing the impact of the current pandemic on Latino communities in America and urging Congress and the Trump administration to ensure that all families and individuals, regardless of immigration status and race are protected equally and fairly during the Coronavirus crisis. The advocates call for a comprehensive fourth relief plan that addresses all the gaps left by previous relief legislation.
Deputy Director of the Immigration Hub and letter signatory, Sergio Gonzales, stated, "While the Trump Administration fumbles the federal response to coronavirus, Latinos and immigrants are being devastated. The legislative packages passed by Congress so far do nowhere near enough to ensure that these communities have adequate access to testing, healthcare and economic support to weather this crisis. While President Trump continues to make matters worse by ending DACA, trying to strip the ACA, and continuing to let ICE run wild, we need leaders to step up with real solutions to help some of the most adversely impacted and at-risk families."
Signatories for the letter also include former U.S. Secretary of Housing and Urban Development, Julián Castro, UnidosUS President and CEO Janet Murguía, Former Director for the White House Domestic Policy CouncilCecilia Muñoz, Equis Labs' President Stephanie Valencia, Former Special Assistant to President Barack Obama Julie Chavez Rodriguez, United Farm Workers' President Emeritus Arturo Rodriguez, Congressional Hispanic Caucus Institute's President & CEO Marco A. Davis, Community Change Action's President Lorella Praeli, United We Dream's Deputy Director's Greisa Martínez Rosas, League of United Latin American Citizens' CEO Sindy Benavides, Voto Latino's President and CEO María Teresa Kumar, FWD.us Vice President of Advocacy Alida Garcia, America's Voice's Deputy Director Pili Tobar, Families Belong Together's Co-ChairJessica Morales Rocketto, Alliance for Youth Action's Executive Director Sarah Audelo, Mi Familia Vota's Executive Director and CEO Héctor Sánchez Barba, Former Director at U.S. Office of Personnel Management Katherine Archuleta, Association of Latino Superintendents and Administrators' Board Member Sonia Rodriguez, Catalist's CEO Michael Frias, and Pulso's Executive Director Liz Rebecca Alarcron.
The letter is excerpted below and can be read in full here:
To save lives, solutions for Latinos and immigrants can't be ignored
With an ever-growing number of coronavirus cases acutely affecting Latinos and immigrant communities, Congress and President Trump must move forward with a comprehensive fourth relief plan, CARES 2. While people of color and working families are overrepresented among those most hurt by this crisis, a New America study shows the challenges these groups face in accessing the modest and inadequate support provided by the first CARES package.
The recent $480 billion interim packages passed by Congress fails to address these gaps. Despite Republican resistance, Democrats rightfully demanded at least that the latest interim aid package included more support for minority small businesses, hospitals, and testing. But they must go further.
Congress needs to ensure that all families and individuals, regardless of immigration status, have access to testing and treatment, including access to care via Medicaid and financial support. We cannot just reap the benefits of immigrant labor and refuse to shield and defend immigrants against the very same monster they are fighting at the frontlines. We also need better tracking of racial and ethnic health data to better understand how coronavirus is impacting underserved communities.
Every day that passes without universal and adequate access to testing and care comes at the preventable cost of human lives. President Trump and Congress, Republicans, and Democrats must immediately get to work to ensure that no one and no community is left behind to the ravages of this virus.
The Immigration Hub is a national organization dedicated to advancing fair and just immigration policies through strategic leadership, innovative communications strategies, legislative advocacy, and collaborative partnerships.
Sergio Gonzales, Deputy Director of the Immigration Hub, political strategist, immigration expert, and one of the letter's signatories.
Photo credit: Ansel Adams – Farm workers and Mt. Williamson
---