---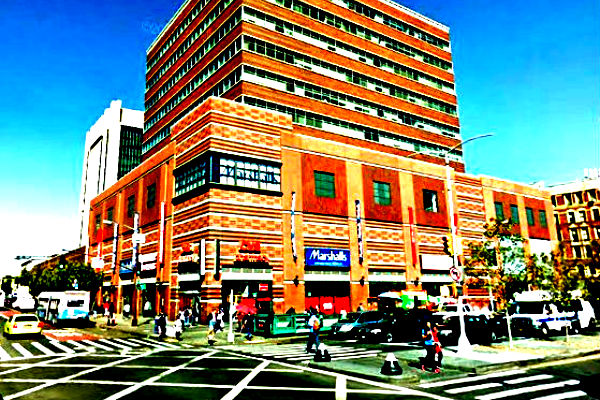 The New York City Banking Commission, made up of Mayor Bill de Blasio, Department of Finance Commissioner Jacques Jiha, and City Comptroller Scott Stringer,
today recommended that the New York City Council create a new hardship exemptionto eliminate interest on late payments for property taxes due in July for taxpayers whose property is assessed below $250,000 and who have a financial hardship as a result of COVID-19.
The Banking Commission also recommended the New York City Council accept two sets of interest rates that would be charged for all other property owners who pay their taxes late in Fiscal Year 2020-21 and whose properties are assessed below $250,000. The Banking Commission recommended charging a 3.25 percent interest for late payments in July, with the rate rising to 5 percent for the remaining three quarters of Fiscal Year 2020-21. In Fiscal Year 2019-20, the interest rate for these properties was 7 percent, which was already the lowest interest rate of all big cities in the nation.
"This pandemic has reaffirmed how difficult it is to be a working person in this country," said Mayor Bill de Blasio. "We are doing everything in our power to help families who are struggling, and I hope these measures will provide some relief to New Yorkers in need."
"We understand the COVID-19 crisis has upended life for New Yorkers across the five boroughs, and our hope is that this new exemption and the decreased interest rate can provide some relief to New Yorkers who are struggling financially in these unprecedented times," said Finance Commissioner Jacques Jiha.
"The COVID-19 crisis has created an unprecedented situation for millions of New Yorkers by upending their lives and creating vast income instability. To an unemployed New Yorker, the potential forgiveness of late payments may be the difference between paying back their taxes and facing foreclosure. We need to use every tool at our disposal to provide compassionate relief. I commend the administration for listening to our concerns and recommending the lowest late payment penalty in the city's modern history, and I urge the City Council to pass legislation to let us go farther," said NYC Comptroller Scott M. Stringer.
The recommendations now go to the New York City Council for their action and acceptance. The hardship exemption must be enacted through Local Law; specific details about qualifications for property owners will come through the legislative process.
The Department of Finance currently defines "hardship" as involving the death or serious illness of a property's owner or immediate family member, loss of income, or enrollment in the Department of Environmental Protection's Water Debt Assistance Program. Taxpayers eligible for the new hardship exemption will be asked to submit appropriate documentation to the Department of Finance.
New York City property taxes are administered by the NYC Department of Finance, and property values are assessed each year. Properties with assessed values less than $250,000 are billed quarterly, with payments due July 1, October 1, January 1 and April 1. Property owners can view their assessments and notice of property values online at nyc.gov/finance.
The NYC Banking Commission was established under City Charter, and is responsible for approving the NYC Designated banks, the only entities that can hold City deposits; for recommending interest rates for the early and late payment of real estate taxes; and for administering the City's Banking Development District (BDD) Program, a New York State program that encourages and assists banks in opening branches in traditionally underserved neighborhoods. The NYC Banking Commission consists of three members: The Mayor, the City Comptroller, and the Commissioner of Finance.
The City encourages all who can make their payments property tax payments to do so, to ensure the City can continue to fund essential services.
---