---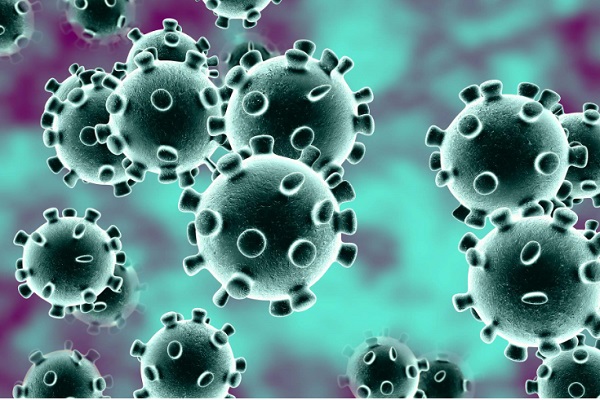 Coronavirus (COVID-19) tally as compiled by Johns Hopkins University. (Previous numbers in parentheses.)
Total U.S. confirmed cases: 2,600,727 ( 2,557,980)
Total U.S. deaths: 129,545 (125,864)
Total global cases:  10,350,645 (10,189,350)
Total global deaths: 506,827 (502,719)
Los Angeles is the new epicenter
Early in the coronavirus (COVID-19) outbreak, New York City emerged as the epicenter of the virus while Los Angeles reported relatively few cases. Those roles have now reversed.
The Los Angeles County Health Department reports more than 100,000 confirmed cases of the virus so far, with nearly 3,000 new cases a day. The largest number recorded so far among any age demographic is among young people between 18 and 40.
Barbara Ferrer, the director of public health for Los Angeles County, calls the increase in cases and hospitalizations "alarming."
Younger patients occupying Houston's ICU
Texas has experienced a huge increase in coronavirus cases during June, and intensive care units (ICU) in Houston hospitals are starting to fill up. But the patients are significantly younger than those who pushed New York hospitals to the tipping point in April.
The New York Times reports that nearly one-third of the ICU patients in Houston's Methodist Hospital system are under the age of 50. It's a similar situation in nearby states. A significant number of new infections are of people in their 20s and 30s.
An economic case for masks
The idea of wearing a face-covering in public has become a contentious issue in some circles, infused with politics. But an economist at Goldman Sachs suggests that the economy would heal faster if everyone would wear a mask in public places.
Jan Hatzius, the bank's chief economist, worked with his team to probe the link between face masks and COVID-19 health and economic outcomes. They determined that a national requirement for everyone to wear a mask could cut the daily rate of infections by a full percentage point.
That result, Hatzius said, could prevent another shutdown order that would eliminate more jobs and shave 5 percent off the nation's economic growth rate.
Fauci says follow strict guidelines critical to stopping the virus
Health officials are testifying before a Senate committee today, providing updates on the coronavirus and the outlook for the next few weeks. Dr. Anthony Fauci, head of the National Institute for Allergy and Infection Diseases (NIAID), testified that municipalities that continue to follow safety rules will have the best chance of safely reopening schools this fall.
"If we adhere to guidelines that have been carefully laid out, that will help to keep the level of infection down and make it easier to get the children back to school," Fauci said.
Fauci said the states where cases are surging may have reopened too quickly and may have needed to follow stricter rules as they reopened.
What happens in Vegas…
Just two weeks after casinos on the Las Vegas strip reopened with social distancing rules in place, some casino employees have filed a lawsuit, saying their health and safety aren't being protected.
The suit was filed against the owners of Harrah's, MGM Grand, and Bellagio casinos. Specifically, the complaint alleges the casinos were slow to shut down food and beverage facilities on their premises after some employees tested positive for the coronavirus.
The suit was filed in federal court by Culinary Union Local 226 and Bartenders Union Local 165.
Around the nation
New Jersey: Gov. Phil Murphy has rescinded his order that would have allowed restaurants to resume indoor dining this week. Murphy took the action over concerns about a spike in new cases of the virus.

Illinois:  Dr. Ngozi Ezike, director of the Illinois Department of Public Health, says she's keeping a close eye on spikes of virus cases in other states. So far, she says Illinois is showing progress in its Phase 4 of the reopening. However, she says residents should err on the side of caution.

Oregon: Oregon has seen a recent spike in coronavirus cases, though not at the level of some other nearby states. Still, Gov. Kate Brown is taking no chances, announcing a statewide mask requirement within public indoor spaces. "I do not want to have to close down businesses again like other states are now doing," Brown said. "If you want your local shops and restaurants to stay open, then wear a face-covering when out in public."
Click here to find out more about The COVID Crisis.
---