---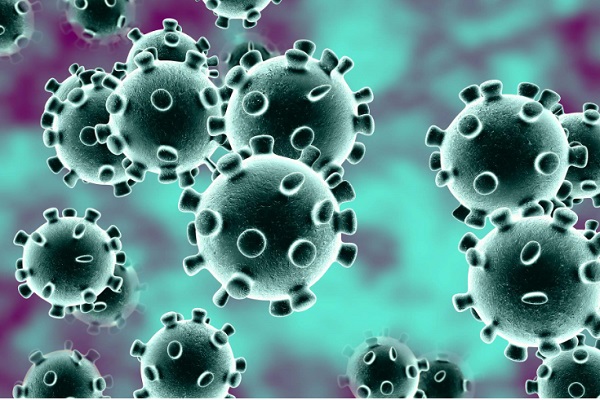 Coronavirus (COVID-19) tally as compiled by Johns Hopkins University is as follows. The previous numbers in parentheses.
Total U.S. confirmed cases: 4,679,739 (4,657,207)
Total U.S. deaths: 154,965 (154,965)
Total global cases: 18,136,344 (17,864,492)
Total global deaths: 690,413 (679,838)
Another promising treatment
An international drug partnership reports that its drug, RLF-100, helped critically ill patients quickly recover from the coronavirus (COVID-19).
Relief Therapeutics Holdings AG, a Swiss company, owns the patent for RLF-100, or aviptadil, in a partnership with U.S.-Israeli NeuroRx Inc. The drug is a synthetic form of a natural peptide that protects the lungs from the virus.
The U.S. Food and Drug Administration (FDA) granted fast-track designation to RLF-100 in June, allowing it to be used immediately for treatment of respiratory distress caused by COVID-19.
No racial disparities in remdesivir's effectiveness
Studies have shown that African Americans have been more at risk as the coronavirus pandemic sweeps across the nation. But a new analysis by the University of Chicago shows that the drug remdesivir is equally beneficial to patients regardless of their race.
"When I first saw the results, I was so excited that I was speechless," said lead author Kathleen Mullane, director of infectious disease clinical trials at the University of Chicago Medicine. "All of us here at the University of Chicago are working to make sure we provide the best care possible to our patients. These results show that we did a good job."
Recent data has demonstrated significant racial disparities both in the rate of COVID-19 cases and in the number of deaths caused by the disease. In particular, black patients are twice as likely as white patients to test positive for COVID-19.
In July, the fewest COVID-19 deaths since March
When it comes to the coronavirus, July was a mix of good news and bad news. The COVID-19 Tracking Project at Johns Hopkins University shows that there were 1.9 million new cases of the virus last month, the most of any 30-day period.
But a ConsumerAffairs analysis of the statistics shows that July recorded the fewest COVID-19 deaths since March. The number of deaths has fallen each month since April, where they peaked at more than 57,000.
Using the COVID-19 Tracking Project as a source, we counted approximately 23,769 deaths from COVID-19 in July. That's 4,079 fewer than June, a decline of 14 percent.
WSJ: FDA mishandled early mask purchases
Remember in the early days of the pandemic when there was a shortage of face masks and other personal protection equipment (PPE)? An analysis by The Wall Street Journal suggests that the government's response "opened the floodgates" to inferior products from China that could have threatened Americans' health.
The Journal's report says the FDA created confusion about masks' effectiveness and allowed the importation of masks whose quality varied, depending on the manufacturer.
The report said the FDA granted approval, then revoked it, for a number of masks that turned out not to meet U.S. standards.
How the coronavirus travels indoors
We now know that the coronavirus is much more likely to spread inside enclosed spaces, which is why so many churches have been the source of outbreaks. Now we know a little more about how the virus travels indoors.
A new study from the University of Minnesota modeled the airborne virus transmission through aerosols, which are ejected from people's mouths when they exhale or speak. The researchers found that when an infected person does this, the virus hitches a ride on those aerosols as they land on nearby surfaces or are inhaled by another person.
The researchers found that good ventilation will filter some of the virus out of the air in indoor spaces, but it may leave more viral particles on surfaces. In the classroom setting, after running a 50-minute simulation with an asymptomatic teacher consistently talking, the researchers found that only 10 percent of the aerosols were filtered out. The majority of the particles were instead deposited on the walls.
Around the nation
Texas: In Fort Worth, the Tarrant County Criminal District Attorney's Office says it doesn't appear that Gov. Greg Abbott's order requiring people to wear masks in public is enforceable, Abbott complained last week that the city of Austin has yet to write a single citation.
Colorado: With school districts in many states still trying to figure out how to handle the school year, some wealthy parents in Colorado have taken matters into their own hands. Some groups of parents have hired private tutors to teach small groups of their children.

Louisiana: Death rates from the coronavirus remain stubbornly high even as the number of cases levels off. State health officials reported 58 deaths and 3,467 new cases on Sunday.
Via source
---