---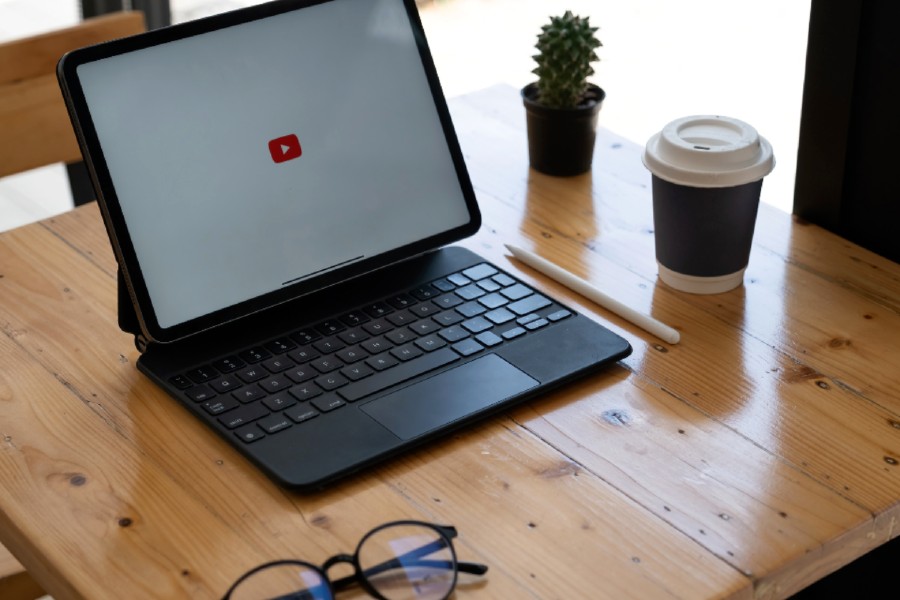 It seems like only yesterday that the new financial year began, yet here we are now with just a few short weeks remaining until the end of June 2020.
For many Australians, this is crunch time when it comes to managing their finances.
Whether you're a business owner or simply looking to get your personal finances in order before July 1st rolls around, there's no time to waste in getting organized! So let's dive right into some top tips on how to get your money matters under control and make sure you have everything squared away for upcoming tax returns – The Countdown begins!
Taking Stock: Assessing Your Financial Situation Before EOFY
As the end of the fiscal year approaches, it is important to take a step back and assess your financial situation. Whether you're a small business owner or an individual, this is the perfect time to review your budget, expenses, and savings, and see where you stand.
By doing so, you can identify areas where you can improve and set yourself up for a successful financial future. Don't wait until it's too late – take stock of your finances now and make informed decisions to achieve your goals. Remember, knowledge is power, and when it comes to your money, there is no such thing as being too informed.
Maximizing Deductions: Strategies To Minimize Your Tax Liability
As we approach tax season, it's important to start thinking about strategies to minimize your tax liability. One effective way to do this is by maximizing your deductions. Deductions reduce the amount you have to pay in taxes, so it's crucial to take advantage of them whenever possible.
There are several strategies you can use to maximize your deductions, such as contributing to a 401(k) or IRA, donating to charity, and implementing tax-efficient investments. By understanding these strategies and taking action, you can potentially save thousands of dollars in taxes and keep more of your hard-earned money. So, let's dive into these strategies and start working towards minimizing your tax liability.
Supercharge Your Savings: Making The Most Of End-Of-Year Investment Opportunities
Taking advantage of investment opportunities at the end of the year can be a smart way to supercharge your savings. Consider bringing in finance speakers to company events to share their insights with your team and provide guidance on how best to leverage current markets and trends.
Investment advisors can also help you make decisions based on reliable data and develop plans that will secure your financial future. With the right strategies and advice, businesses can take full advantage of opportunities and maximize returns at the end of the year.
Streamlining Your Record-Keeping: Tips For Efficiently Managing Your Financial Documents
Streamlining your record-keeping is essential to keeping your finances in order. Invite qualified finance speakers with expertise in accounting and data processing to help you create a process for organizing, tracking and storing your financial documents.
They can provide you with tips and tactics on how to quickly identify potential inaccuracies and inconsistencies, as well as strategies for making the most of available resources. Establishing an efficient system for managing financial paperwork will save you time and money in the long run.
Reviewing Your Retirement Plans: Adjusting Your Strategy For The Coming Year
As the New Year rolls around, it's a good time to review your retirement plans and adjust your strategy accordingly. While planning for retirement can seem daunting, there are plenty of helpful resources out there to guide you along the way. One such resource that's worth considering are finance speakers. These experts can provide valuable insights and advice on topics ranging from saving for retirement to maximizing your investments.
Even if you feel like you have a solid plan in place, it never hurts to seek out additional knowledge and perspectives to help you fine-tune your approach. With the right guidance and a proactive mindset, you'll be well on your way to achieving a comfortable and fulfilling retirement.
Giving Back: Charitable Donations And Tax Benefits
Are you looking for a way to make a difference and give back to the community? Consider making charitable donations. Not only is it a noble act, but it can also provide tax benefits. By making a donation, you may be eligible for a tax deduction that can lower your taxable income. But don't just take our word for it – hear it from the finance experts themselves.
Finance speakers are a great resource for learning more about charitable giving and tax benefits. Not only can they provide insightful tips and strategies, but they can also inspire and motivate you to make a positive impact. So why not take the first step and look for a finance speaker near you? It could be the start of a life-changing journey.
Planning For The Future: Setting Financial Goals For The Next Financial Year
Planning for the future is a key component of achieving financial well-being. As we gear up for the next financial year, it's imperative that we set appropriate financial goals for ourselves. To aid us in this process, it's worthwhile connecting with finance and economy speakers who can provide us with the guidance and knowledge we need to make informed decisions.
These speakers are able to impart wisdom on a wide range of financial topics, including the economic climate, investment strategies, and tax planning. By doing so, we are empowered to take control of our financial future and make strategic choices that will help us achieve our goals.
Conclusion
As the end of the financial year approaches, it can be an overwhelming time for many of us. However, with some proactive planning and preparation, you can maximize deductions, take stock of your finances, and get your financials for the end of June. By taking the steps outlined in this post to assess your financial situation beforehand and apply strategies to minimize your tax liability, you will set yourself up for a successful EOFY experience. So don't wait – start prepping now and make sure this financial year is an organized one!
This content is part of the HWM Partnership.
Related Articles
---