---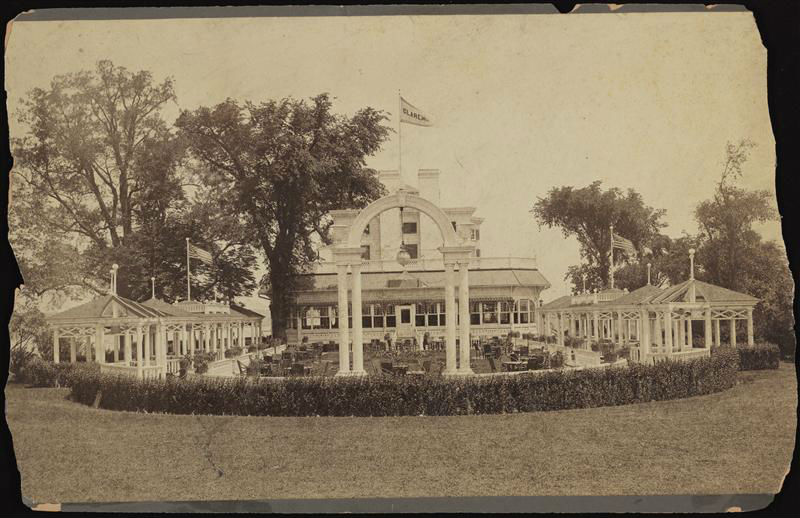 The Claremont Inn, around 1804 an incredibly beautiful structure stood along the Hudson River, just north of where Grant's Tomb now stands from right after the Revolution until 1951.
The Inn catered to the glitterati of the city and country including President McKinley, Lillian Russell, Cole Porter, Admiral Dewey, President Taft, lots of Vanderbilts and Astors and more in west Harlem It all began with Michael Hogan, who made his fortune in shipping and was once the British Consul in Havana. Hogan bought up all of the land west of Bloomingdale Road (where Broadway is now) from 121st Street to 127th Street and in 1804 built a house on his parcel of land near the site of the battle of Harlem Heights.
There are two versions of why he named his house Claremont: first is that it was to honor his birthplace, County Clare in Ireland, and second that it was named after the residence of Prince William, Duke of Clarence, later King William IV, a friend of Hogan's from his days as a midshipman in the Royal Navy. Rumor had it that Hogan lived in his new house with an Indian Princess. Maybe.
In 1807 Lord Viscount Courtenay, who later became Duke of Devon, lived in the house and from its vantage point overlooking the river, he watched the trial run of Fulton's Steamship, the Clermont. Courtenay decamped from the house not long afterwards, apparently "disturbed by events preceding the War of 1812."
In 1815, Joseph Bonaparte, ex-King of Spain and Napoleon's brother, moved in. It is speculated that he may have entertained Lafayette, Louis Phillipe and Talleyrand while he lived there. Bonaparte sold the house to Joel Post, a member of a prominent New York family and then, in 1842 or 43 it was bought to be converted to a road house. In the 1870′s it was acquired by the city as part of Riverside Park.
Become a fan of Harlem history at HarlemHistory
---