---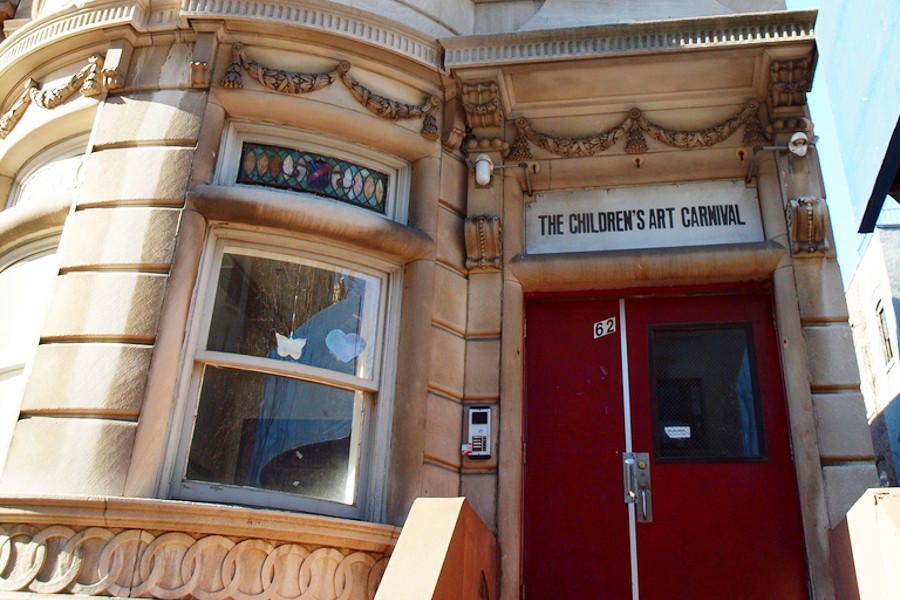 The Children's Art Carnival (CAC), is a Harlem-based nonprofit providing community arts programming as well as professional development and workspace opportunities to emerging and established artists.
Today announced that it will host a Masquerade Ball fundraiser on Saturday, December 3 (from 6 -9 pm) at its brownstone located at 62 Hamilton Terrace in Harlem, NY. 
The fun-filled event will feature attendees in masks and festive attire, music, art, and the opportunity to bid on silent auction items. CAC will kick off the festivities with a free mask-making workshop prior to the masquerade (5 – 6pm) for those interested in creating their own masks. 
"We are thrilled to host our inaugural Masquerade Ball fundraiser," said Michael Unthank, Interim Chair, The Children's Art Carnival. "CAC, like many small nonprofits, has worked diligently to weather the storm of this pandemic era. In order to continue producing quality and accessible arts programming to our West Harlem community members and local artists, we rely on the philanthropic support of grantmakers and the generosity of our individual donors. We look forward to providing this joyous celebration for our attendees."
Tickets are $100 and can be purchased via Eventbrite. Proceeds from the fundraiser will be used to support CAC's public programming as well as professional development, residency, and exhibition opportunities for local early-career and established artists.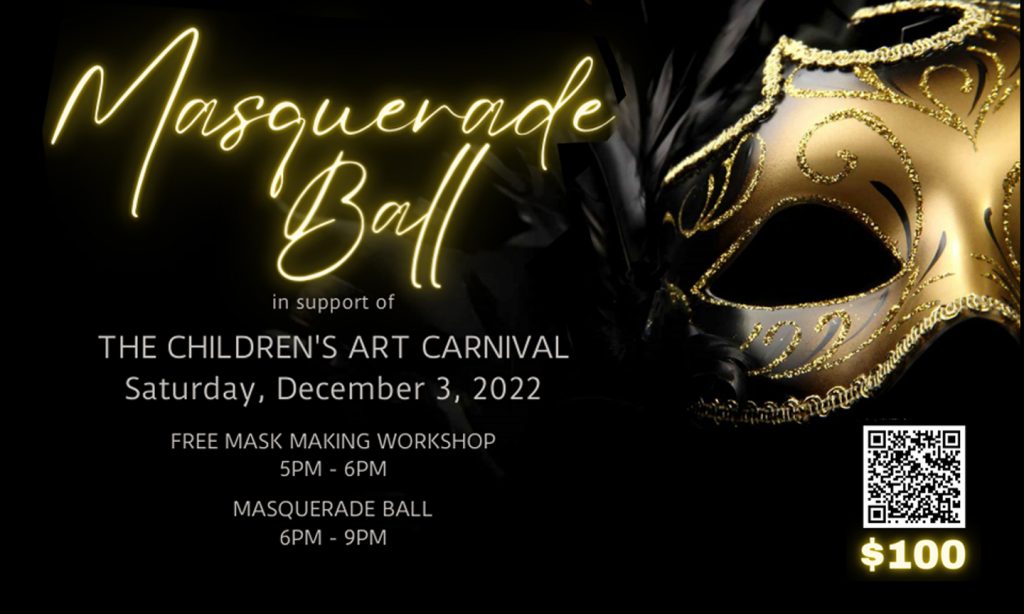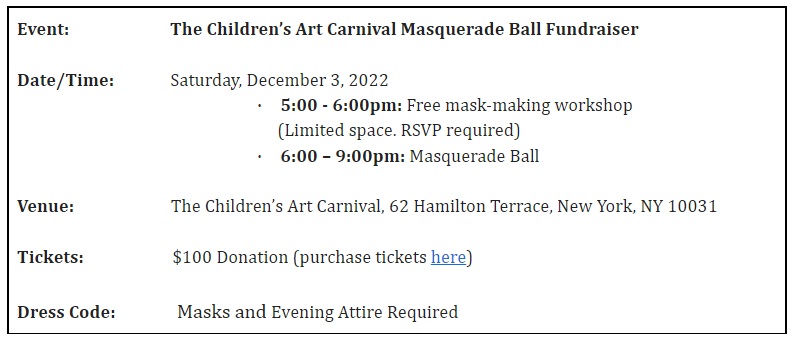 The Children's Art Carnival
The Children's Art Carnival first opened its doors in 1969 in the historic Hamilton Heights neighborhood of Harlem under the inspired leadership of artist, activist, and educator Betty Blayton-Taylor.
Originally conceived as an outreach program of the Museum of Modern Art, Blayton-Taylor later established CAC as an independent not-for-profit organization in 1972 and began operating from its current base at 62 Hamilton Terrace.
Since its founding, The Children's Art Carnival has provided arts programs for young people and families in West Harlem and in the broader Harlem community.
CAC's long-standing objective has been to support cultural development and growth in Harlem by providing creative experiences and space for arts and cultural exploration that builds bridges of understanding among community members.
We strive to center the individual artist in our work by providing resources, professional development and community engagement opportunities for early-career and emerging artists from Harlem, New York City, and throughout the region.
For more information, visit www.thechildrensartcarnival.org, and don't forget to donate to The Children's Art Carnival.
---