---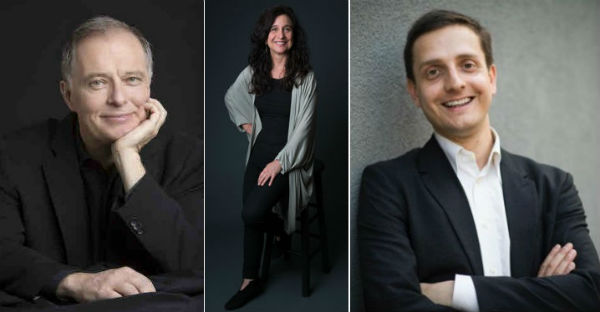 The Cathedral of St. John the Divine continues its 2018–2019 season of Great Music in a Great Space on Monday, November 5 at 7:30 pm with ARMENIA 1918/2018.
The event Armistice and Independence: A Centennial Celebration, conducted by Raymond Nagem, Associate Director of Music, and Kent Tritle, Director of Cathedral Music at the Cathedral of St. John the Divine, 1047 Amsterdam Avenue (at 112th Street).
Acclaimed world-music ensemble Rose of the Compass joins the Cathedral Choir once again, this time to commemorate the 100th anniversary of the armistice that ended World War I and created the first Armenian republic, and to honor the victims of the Armenian genocide. The musical repertoire features colorful and exciting folk songs and dances, as well as original compositions by Gomidas, the father of the Armenian national school of music.
Among the musicians performing with Rose of the Compass are its founder, the virtuosic recorder player Nina Stern, joined by Ara Dinkjian on the oud, Glenn Velez on percussion, Tamer Pınarbaşı on kanun, and Arthur Fiacco on cello.
Concertgoers are invited to purchase special tickets that include an additional pre-concert tour exploring areas of the Cathedral constructed during the Great War and its aftermath. Tickets for the concert only are also available.
Tickets start at $25. To purchase tickets and for more information on future concerts, please visit: http://www.stjohndivine.org/visit/calendar/events/music/27035/great-choir-armenia-19182018.
Photo credit: Jennifer Taylor; Rosalie O'Connor; Damon Scheleur.
---