---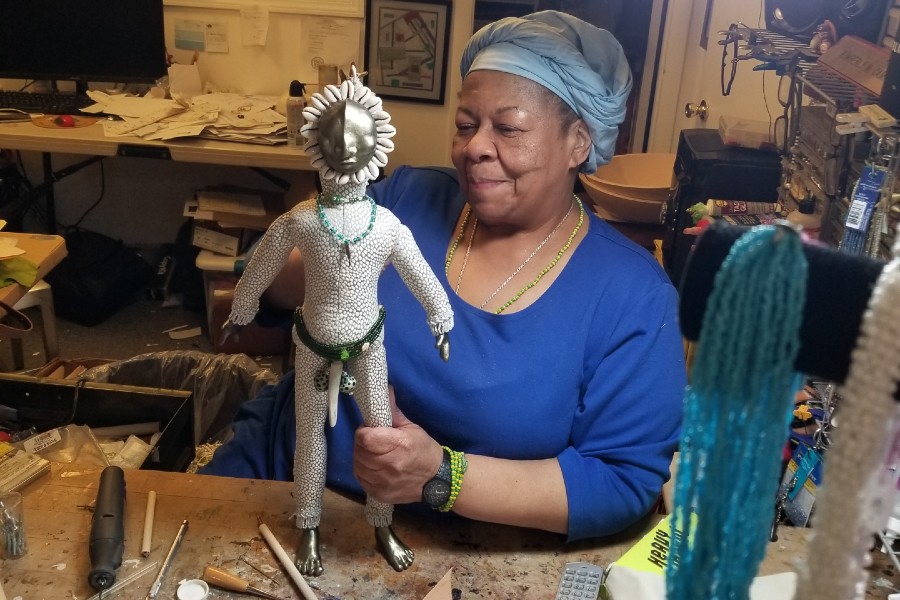 Meet the artists learn about their process and purchase their artwork.
A Doll Making Workshop will be led by renowned doll artist Francine Haskins.
The following artists will be present at Market Day: Camila Bryce-Laporte, Francine Haskins, Laura Gadson, Shroeder Cherry, Kimberly Camp and others.
The exhibition conceived and curated by Camila Bryce-Laporte, (a noted doll maker herself) in partnership with scholar Phyllis May-Machunda, includes dolls and puppets created by a national group of 26 multi-media artists reflective of the African Diaspora of the Americas who came of age in communities in the United States during the height of the Civil Rights Movement. Using mix media, these visual storytellers chronicle the history, identity, and culture of their communities.
Compelled or "called" to continue the special and enduring tradition of Black doll making these artists recognize that their works are healing and transformative for themselves and for the communities they represent.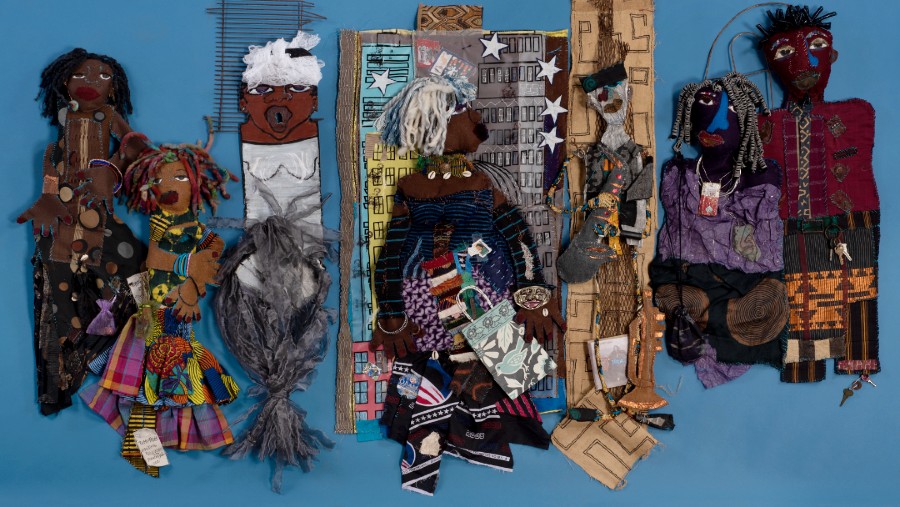 Organized into historic themes, the site-specific installation, also contextualizes the art as well as the artmakers themselves and includes videotaped conversations with the artists about their personal histories, the communities from which they emerged, their creative processes, and the transformative and spiritual power of their work. The exhibition is supported by public programs, workshops, and a market day and is appropriate for all ages.
Exhibition Artists include Kibibi Ajanku, Kay Williams Anderson, Judy Boldon Bain, Diana Baird N'Diaye, James Brown, Jr., Camila Bryce-Laporte, Karen Y. Buster, Kimberly Camp, Schroeder Cherry, Tracey Marlené Connor, photographer, IBé Crawley, Gloria Gammage Davis, Julee Dickerson-Thompson, Shimoda Donna Manuel, Laura R. Gadson, Francine Haskins, Geraldine "Jeri" Hubbard, Ingrid Humphrey, Shimoda Donnal Emanuel, Aundra McCoy, Sehar Peerzada Paulette Richards, Elaine Robnett Moore, Imani W. Russell, Yolanda Sampson, Cynthia Sands, Paula Whaley.
The exhibition is one of the inaugural projects of City Lore's Cultural Ambassadors Residency Program, supported by the Institute for Library and Museum Services (ILMS).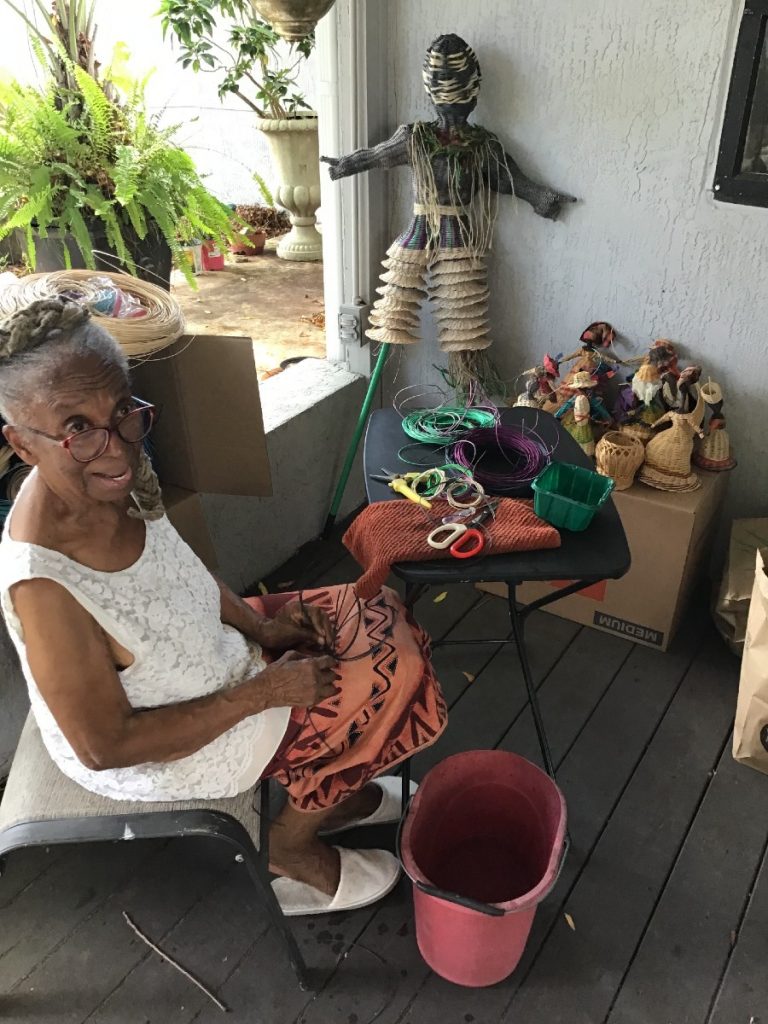 The exhibit opens on October 6, 2023 and runs through March 3, 2024 at the City Lore Gallery located at 56 East 1st Street, New York City.
Gallery hours are Friday 2-6 pm, and Saturday – Sunday 12-6 pm.
There will be an opening reception on October 6th, 6 pm – 9 pm EST.
For more info: www.citylore.org on Market Day, October 7th, 2023, from 12- – 6 pm EST, at Cit Lore Gallery.
Photo credit: 1) Source. 2) Judy Bolden Bain. 3) The Village by Francine Haskins for The Calling.
---