---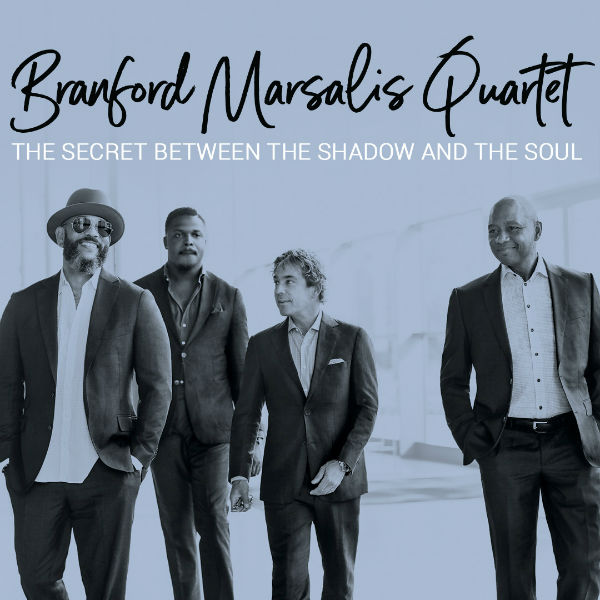 The Secret Between the Shadow and the Soul finds the celebrated ensemble at a new peak, addressing a kaleidoscope of moods with inspiration and group commitment. The quartet that saxophonist Branford Marsalis has led for the past three decades has always been a model of daring, no-apologies artistry, of ever-widening musical horizons and deepening collective identity. With like-minded support from pianist Joey Calderazzo, bassist Eric Revis and drummer Justin Faulkner, the band has long been a model of how to sustain and enlarge a musical outlook that is both historically and stylistically inclusive. Successive recordings have revealed new plateaus, and The Secret Between the Shadow and the Soul, the band s first since 2016's acclaimed Upward Spiral with guest Kurt Elling, captures a new emphasis on both how to express and how to document the music.
The new album is as complete a picture as one can assemble of the Marsalis Quartet within the confines of an hour. As usual, there is compositional input from the veteran members, with Revis supplying the surging "Dance of the Evil Toys" and more tensile yet equally dynamic Nilaste, while Calderazzo reinforces the lyrical compositional yin to his virtuosic keyboard yang in "Cianna" and "Conversation Among the Ruins." In addition to the leader s own "Life Filtering from the Water Flowers," with one of his most deeply felt and keenly shaded tenor saxophone solos, there are two of the more challenging jazz jewels of the mid-seventies, Andrew Hill's "Snake Hips Waltz" and Keith Jarrett's "The Windup."
The Secret Between the Shadow and the Soul confirms Branford Marsalis's vision. It is sophisticated, adventurous and anything but defensive, and it captures a great band sounding better than ever writes Amazon.
---