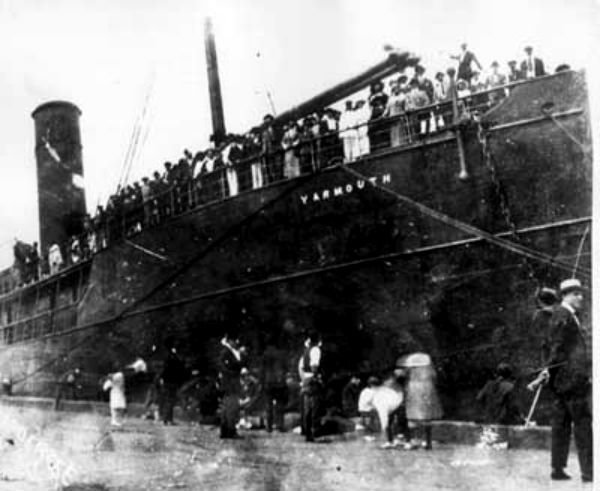 The shining star of Marcus Garvey's Universal Negro Improvement Association UNIA movement offices were located at 54-56 West 135th Street was the Black Star Steamship Line, Inc., from 1919 to 1922 (pictured above on the Harlem Pier).
The ship was watched by thousands of Garveyites on the crowded dock. The Black Star was envisioned as the backbone of black commerce, transporting goods and people between nations.
Garvey, called a "black Moses," created the UNIA, which was the largest African American organization, with hundreds of chapters across the world at its height.
At the core of Garvey's program was an emphasis on economic self-reliance, political self-determination, and the founding of a nation on the continent of Africa.
The Black Star on the Harlem Piers was in existence during a time when Harlem south both rivers were lined with piers and warehouses serving the freight and passenger traffic upon which the city relied. This when Harlem was wrapped in a logistical membrane in which goods passed from ships to warehouses and then would be carted into the city to be sold and consumed.
Another of Garvey's ships was the SS Shadyside, sailed the "cruise to nowhere" on the Hudson River one summer and sank the next fall because of a leak many lay on the beach beside North River at the foot of 157th Street, thought to be sabotaged is said to still be in the river today.
Update: Niel Shoemaker at Harlem Heritage Tours said that Hugh Mulzac was one of the Sea Captains of the Black Star Line. Hugh Mulzac was the father of Una Mulzac who owned the Liberation Bookstore in Harlem.
Related Articles