---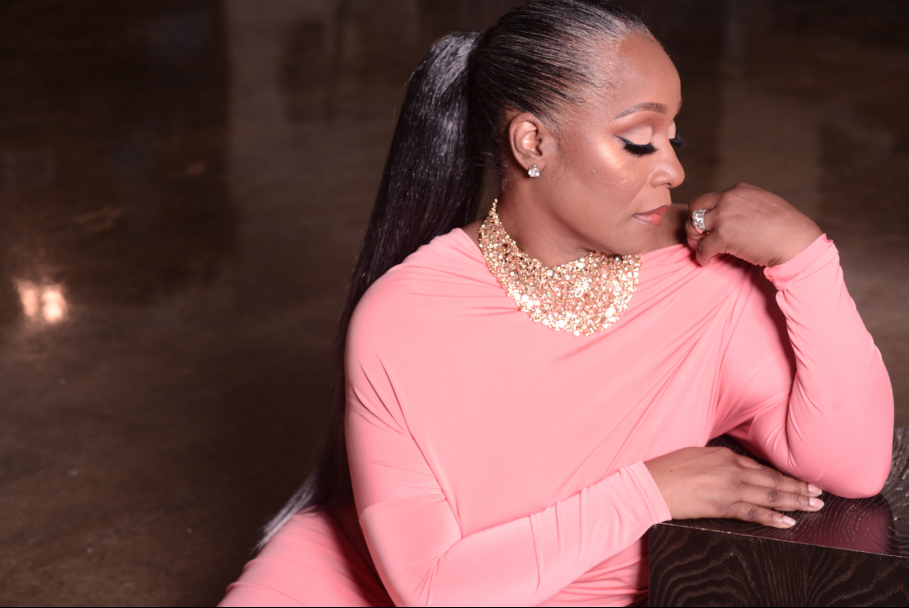 Saturday, July 16th, 2022, grab a chair or bring a blanket as the Black Spectrum Theatre presents the 20th Annual St. Albans Jazz and R&B Festival hosted by the "Queen of Conscious Comedy", Phyllis Yvonne Stickney.
Ms. Stickney's past work includes New Jack City, The Inkwell, Die Hard with a Vengeance. Performances include; The St. Albans Jazz Festival All-Star Band and musical guests, Leon & The Peoples, NYC's hottest new Reggae Soul Band led by actor/singer/songwriter Leon, Jazz guitarist Norman Brown & Grammy awarding-winning Regina Belle! 
Iconic legend, singer, songwriter, and musician Roberta Flack will be presented with the "Key to the City of New York" by Mayor Eric Adams and NYC Council Speaker Adrienne Adams.
Roberta Flack has made outstanding contributions to the world of music with hits like "Killing Me Softly", "Feel Like Makin' Love," and "The First Time Ever I Saw Your Face," and as a humanitarian.
She founded the Roberta Flack School of Music at the Hyde Leadership Charter School in the Bronx, providing an innovative music education program to underprivileged students free of charge, and at the height of the Covid pandemic and hosted a virtual listening party to benefit Feed The Children.
The 20th Annual St. Albans Jazz and R&B Festival will also include special community award presentations and excerpts from the Black Spectrum production, "Black Love" written by Carl Clay, Founder and Executive Producer of the Black Spectrum Theatre.
The Festival is free to the public and takes place at St. Albans Park, located at Merrick Blvd. & Sayres Ave. from 4 pm – 10 pm EST.
The rain date is Sunday, July 17th, 2022.
For the past 20 years, this outdoor event has been a staple in Southeast Queens, providing the community with a day of empowerment and entertainment that strengthens the bonds among neighbors and friends.
For more information: www.blackspectrum.net or call (718) 723-1800.
Black Spectrum Theatre Company is located at 177th Street and Baisley Blvd. in Jamaica, Queens.
Black Spectrum Company
Carl Clay, Founder and Executive Producer of the Black Spectrum Theatre have poured his heart and soul into the arts and culture of Southeast Queens for over 50 years.
Known for its commitment to presenting and producing, the Black Spectrum Theatre Company is the home for Black artistic expression showcasing the African-American experience.
Since its inception in 1970, the historic Theater continues to be a cultural anchor and educational resource for its surrounding community.
The Black Spectrum Theater Company is the recipient of ten AUDELCO Awards and three National Black Festival Awards for excellence in African-American.
Additional programs for children include The Youth Theater Company, The Children's Theater Company, and The Summer Theater Camp.
The 325-seat theater is located in a recreational complex within Roy Wilkins Park, Queens, and doubles as a film/video studio.
The complex also contains rehearsal spaces as well as a small cabaret theater.
Black Spectrum Theatre Company is funded in part by NYC Dept. of Cultural Affairs; NY Community Trust; National Endowment for the Arts; NYC Parks & Recreation; NYC Black, Hispanic & Asian Caucus; NYC Councilwoman Nantasha Williams; NYC Councilwoman Selvena Brooks-Powers; Queens Borough President Donovan Richards; Speaker of the NYC Council Adrienne Adams; Assemblyman Khaleel Anderson; Assemblywoman Alicia Hyndman; New York State Senator James Sanders Jr.; New York State Senator Leroy Comrie; NYC Dept. of Youth & Community Development; NYC Transit Authority Donations Committee; Carver Bank; Local Union 1199; and NYC Dept. of Cultural Affairs Coalitions of Color, NYC Cultural Immigrant, and Anti-Gun Violence Initiatives.
Photo credit: Regina Belle.
Related Articles
---