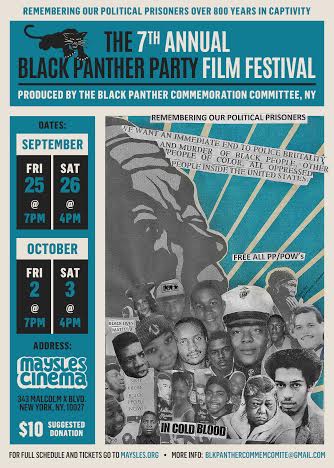 The 7th Annual Black Panther Party Film Festival starts on Friday, September 25th-Saturday, and continues until October 3rd, 2015, at the Maysles Documentary Center in Harlem, NY.
Take advantage of one of the best opportunities to see some of the greatest Black Panthers movies produced by the Black Panther Commemoration Committee, NY.
Check out the entire film schedule here.
Maysles Documentary Center, 343 Lenox Ave/Malcolm X Blvd., New York, NY, 10027, www.maysles.org
Related Articles
---