---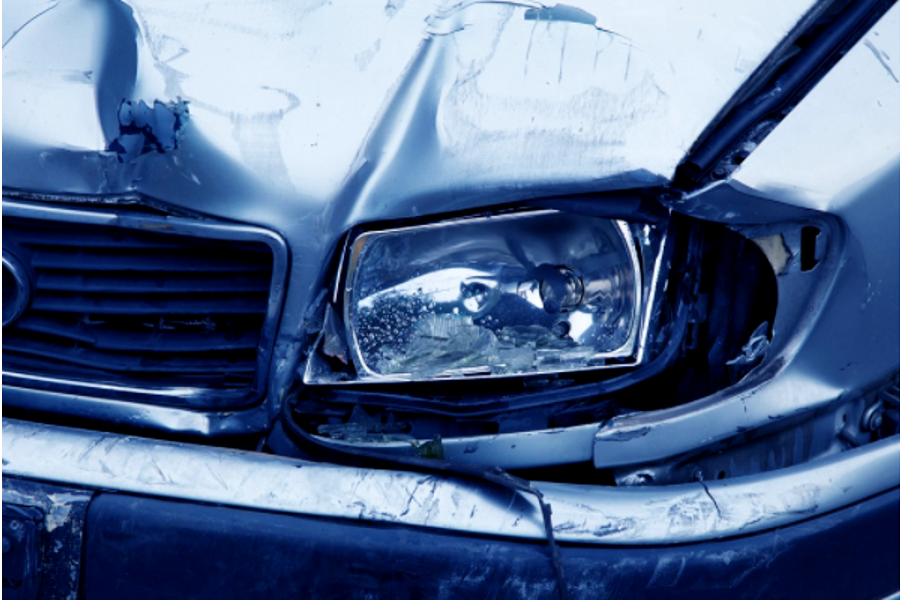 The Toyota Tacoma is one of the best-selling midsize pickups.
Both as a shiny new truck and as a used truck, the Tacoma is praised for its reliability and high resale value. 
Unfortunately, that means a Tacoma can be expensive to buy. However, you can lower the cost of a Tacoma by buying a salvage one. That being said, what is a salvage vehicle?
What Is a Salvage Vehicle?
In simple terms, a salvage vehicle is an automobile that has been severely damaged to the point where the repair cost exceeds its value.
An insurance company makes the call if a vehicle is "totaled" or not. Such destruction often comes from incidents such as an accident, a fire, a flood, or vandalism.
Insurance companies sell totaled or salvage cars at auction to recover some of the loss. A salvage vehicle usually sells for much less than the price of an undamaged one. Depending on the state of the car, the title will be updated to "salvage."
This title marking is required in most jurisdictions to advise a prospective buyer that the vehicle is not roadworthy and needs to be restored before it can be registered and driven. Occasionally, a salvage vehicle is purchased to be broken down for parts.
Where to Buy a Salvage Toyota Tacoma
Online Auctions: Online auction platforms offer convenient access to salvage Toyota Tacoma models. Thanks to convenient shipping services, location doesn't matter. Someone living in North Carolina can easily bid on the perfect salvage Toyota Tacoma in California. A Better Bid is a trusted and popular online auction with numerous salvage Toyota Tacomas for sale in the USA. When buying a salvage car through an online auction, it is best to find an online salvage auction open to the public (to avoid dealer's license requirements).
Salvage Yards: A junkyard can be another resource for locating a salvage Toyota Tacoma, but it's a hit-or-miss approach. You're dependent on what's available at the moment you visit.
Online Classifieds: A marketplace like Craigslist and eBay can be another resource for finding a salvage Toyota Tacoma, but offerings can be slim. In addition, you may not be dealing with a reputable seller, increasing the potential for a scam or buying something that isn't as promised.
Salvage Car Dealership: Some dealerships (online and brick-and-mortar) specialize in selling salvage vehicles that have already been rebuilt. You can buy a car that's ready for registration. However, because someone else has already done the work, there's less money to save. Plus, you're relying on (and hoping) the restoration work was satisfactorily completed.
Why Is the Toyota Tacoma So Popular?
As one of the best-selling vehicles in its category, the Toyota Tacoma commands high prices on the second-hand market. This is why bargain hunters look for opportunities in salvage examples.
Four-wheel-drive Tacoma models are highly sought-after for their rugged off-road capabilities. Several trims (TRD Sport, TRD Off-Road, and TRD Pro) have enhanced off-pavement capabilities like high ground clearance, a locking differential, and beefier suspension components.
Others are attracted to the Tacoma for its impressive towing capabilities of up to 6,800 pounds.
Over the years, Toyota has offered the Tacoma in numerous configurations, including three cab sizes (regular, double, and Access crew cab) and two different bed lengths. And because of the Tacoma's popularity, locating a preferred example tends to be easy, especially if you're searching an online salvage auction platform with hundreds of listings.
Alternatives to the Toyota Tacoma
Of course, the Toyota Tacoma isn't the only game in town. For those with more brand flexibility, there are other midsized pickups to choose from.
Ford Ranger: Like the Tacoma, the Ranger started out as a compact pickup but, over the years, has grown into a midsized offering. From its 1983 debut through the 2012 model year, the first three generations of the Ranger featured a regular or extended cab and four or six-cylinder powerplants. After a multi-year gap, Ford relaunched the Ranger for 2019 as a larger truck with SuperCab or SuperCrew configurations and a turbocharged four-cylinder engine under the hood.
Chevrolet Colorado/GMC Canyon: The Chevy Colorado (and corporate clone GMC Canyon) entered the compact pickup scene in 2003. The second generation brought a larger platform in 2015, giving these trucks midsized status. A year later, General Motors added a turbocharged diesel engine, a category first, providing these pickups with extra hauling and towing capabilities. Unlike Ford, General Motors didn't take a break from midsized pickups.
Nissan Frontier: The Frontier has long maintained the distinction of being the only Tacoma competitor from another Japanese brand. Models from 1998 to 2004 are classified as compact pickups, while 2005 and newer Frontiers are midsized. The earliest versions came as either regular or extended cab models, while Frontiers built since 2005 are strictly four-door trucks. A new generation was launched for the 2022 model year.
Final Words: The Best Places to Find a Salvage Toyota Tacoma for Sale in the USA
With greater knowledge of salvage vehicles and where to purchase a salvage Toyota Tacoma, you're ready to begin shopping. While most buyers will go through an online salvage auction, there are other outlets (but ones that may require extra work and caution). And if a Toyota Tacoma isn't the right choice for you, there are other brands of small pickup trucks readily available through a salvage auction.
Related Articles
---