---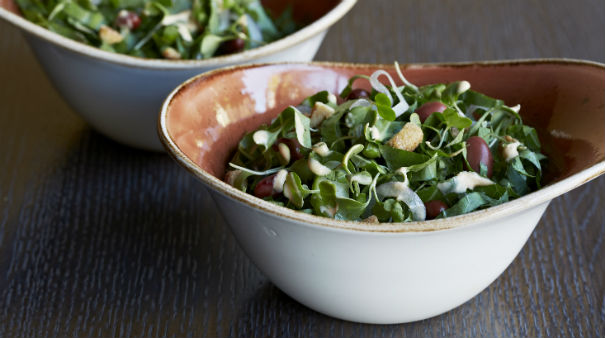 Is there anything better on a Saturday afternoon than a kimchi Bloody Mary and some simple — but delicious — waffles and eggs in Harlem? Girl, I didn't think so.
Brunch is the weekend's saving grace. It doesn't happen too early; it's a social event almost everyone enjoys; and it offers just the right amount of good quality eating. Here are some great go-to weekend spots in Harlem — from fried chicken, mac and cheese, Oxtail Dumplings to poached eggs with veal meatballs, satisfying nearly every craving in the book. Ahead, 3 favorites to try this coming weeks (obviously not all at once). Happy feasting!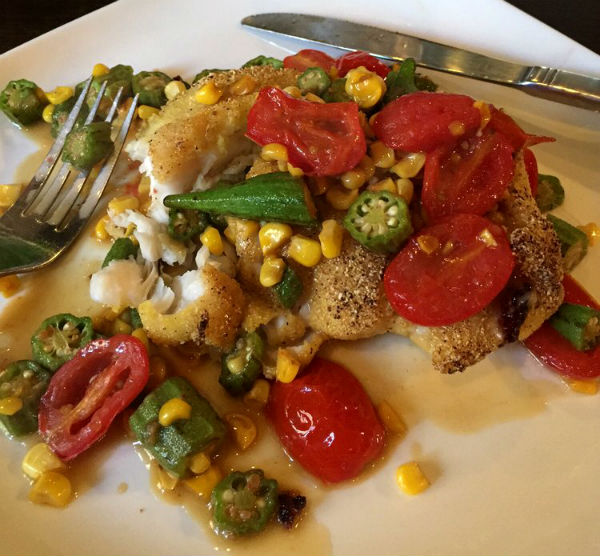 BLVD Bistro
"I ordered the fried grouper with okra, tomatoes and corn and the baby got macaroni with bacon.  As I wait for our food I looked around and the decor is nice and chillaxed. It's a small spot but is nicely decorated and comfortable…. The baby's macaroni was good and my grouper was so delicious!!!  I was honored to meet the chef himself and he's a nice guy. This is most definitely my spot to visit when I come. They also have brunch on Saturdays."
– Tam Era, Florida and New York
BLVD Bistro, 239 Malcolm X Boulevard (at West 122nd Street); 212-678-6200.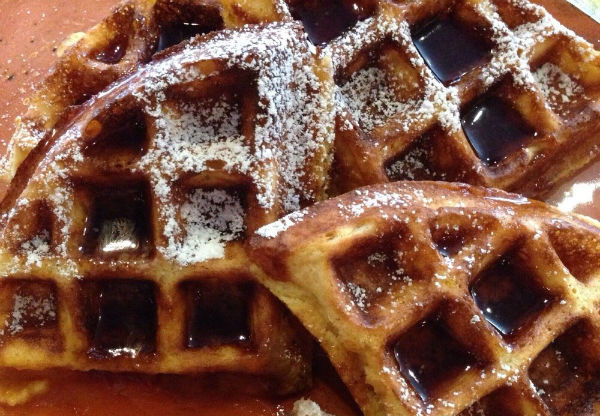 The Cecil Harlem
"…amazing Sunday brunch on this beautiful fall day in Harlem with a kimchi Bloody Mary then some delicious Oxtail Dumplings, followed by Duck Confit & Yam Waffles and then a coconut creme cake. Oh and let's not forget about the perfectly crisp Okra Fries. The Cecil was a truly exceptional culinary experience.."
– Sandra H. New York
The Cecil Harlem, 210 W 118th St., New York, NY 10026, b/t 7th Ave & St Nicholas Ave., Harlem; 212-864-7777.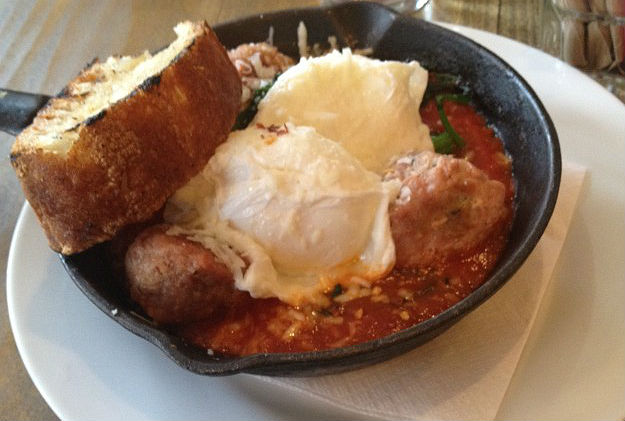 Lido Harlem
"The brunch menu is far from ordinary and that's the great appeal. Executive Chef Serena Bass makes sure that you won't find the typical brunch scene here. What you will find, is white polenta with mushroom ragu, gnocchi with truffle butter, and fresh blueberry pancakes. These hits cover the delicious brunch menu, along with bottomless mimosas and specialty cocktails. One of my must have dishes at LIDO are the poached eggs with veal meatballs, fontina cheese and broccoli rabe. The eggs are always poached perfectly, and the crushed tomato sauce brings the meal together wonderfully."
– Marcuss Samuelsson, Harlem resident and Owner of Red Rooster
Lido Harlem, 2168 Frederick Douglas Boulevard at 117th Street; 646.490.8575.
Related Articles
---