---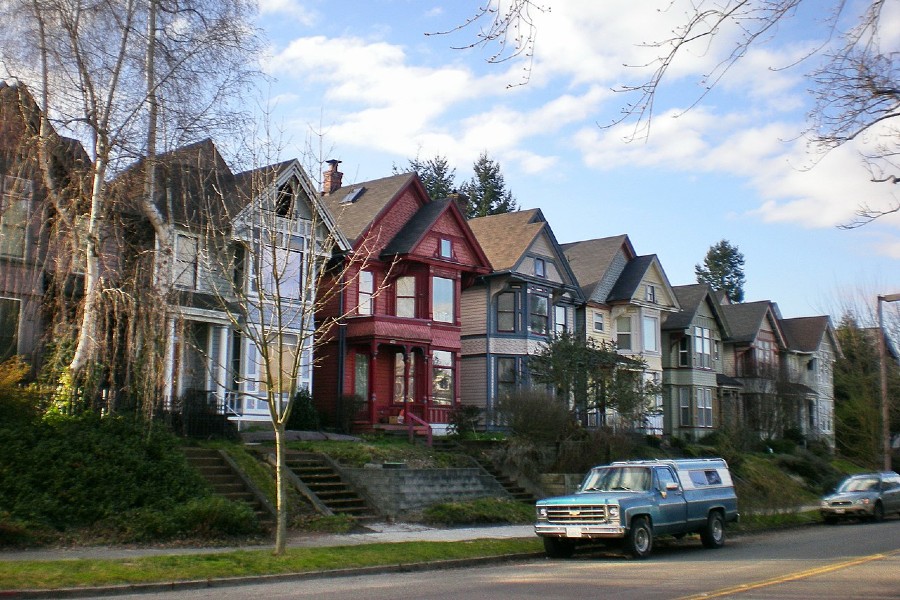 Are you wondering about the cost of living in Tacoma, WA? You're not alone. This question is essential for anyone considering a move to a new city.
Tacoma, popularly known as the "City of Destiny," has much to offer potential residents. With its vibrant culture, thriving arts scene, and plentiful outdoor activities, this Pacific Northwest gem has an undeniable appeal that entices many.
The cost of living in Tacoma, WA, however, can be a decisive factor when contemplating a move. Before relocating, it's crucial to have a clear understanding of how much it will cost to live in this city. Is Tacoma affordable, or will living expenses stretch your budget? Knowing what to expect financially can help you make the right choice and plan accordingly.
In this article, we will delve into the cost of living in Tacoma, WA, breaking down various expenses that factor into life here. From housing and utilities to groceries and transportation, we will provide a comprehensive overview of the expenses you can anticipate when living in Tacoma. So, let's embark on this journey to understand the financial aspects of calling Tacoma home.
Understanding the Cost of Living in Tacoma, WA
The cost of living is the amount of money needed to maintain a certain lifestyle in a specific location. By analyzing the cost of living in Tacoma, WA, you can make informed decisions about potential relocation, retirement planning, or job negotiations.
Factors Influencing the Cost of Living
Multiple factors determine the cost of living, including housing, utilities, groceries, transportation, healthcare, and education. These Tacoma living expenses vary depending on personal preferences and lifestyle choices.
Housing Cost in Tacoma, WA
Arguably, housing is the most substantial expense you'll encounter in Tacoma.
Buying a House
In Tacoma, the housing market can be quite dynamic. The prices of homes vary based on the location, size, and amenities of the property. As of 2023, the median home value in Tacoma stands at approximately $400,000, reflecting a vibrant real estate market.
Rent Prices in Tacoma
For individuals or families who prefer to rent, Tacoma offers a wide range of options. The average rent price in Tacoma for a one-bedroom apartment is about $1,500 per month, while a two-bedroom apartment costs around $2,000. These rent prices in Tacoma reflect the city's popularity and desirability.
Utility Cost in Tacoma, WA
Essential utilities such as electricity, heating, cooling, water, and garbage removal are also a significant part of the cost of living in Tacoma, WA. A typical monthly utilities bill for a 915 square foot apartment in Tacoma is about $200.
Grocery Expenses in Tacoma, WA
Groceries are another important element to consider when assessing the cost of living in Tacoma, WA. The Tacoma food costs are relatively average compared to the rest of the U.S. For example, a gallon of milk typically costs around $3.50, while a dozen eggs hover around $2.50.
Transportation Costs in Tacoma, WA
Getting around Tacoma and beyond comes with its own set of costs.
Public Transportation
Tacoma provides efficient and affordable public transportation. The average cost of a monthly transit pass is approximately $72. This cost offers a viable alternative to maintaining a personal vehicle.
Gasoline Prices in Tacoma
For those who prefer driving, the gasoline prices in Tacoma should be considered. The cost of gasoline, along with other car-related expenses such as insurance and maintenance, should be factored into your budget. As of now, the average price of gasoline in Tacoma is around $3.50 per gallon.
Healthcare Costs in Tacoma, WA
Healthcare is an essential, but often overlooked, aspect of the cost of living in Tacoma, WA. The healthcare costs in Tacoma are approximately 8% lower than the national average, a factor that can be quite attractive for families and retirees.
Education Costs in Tacoma, WA
Planning for your children's education is another important consideration. Private school tuition in Tacoma averages around $10,000 per year. However, the city also boasts an extensive public school system.
Miscellaneous Expenses
Other miscellaneous costs associated with the cost of living in Tacoma, WA include dining out, entertainment, fitness memberships, and personal care. These costs can vary greatly depending on personal preferences and lifestyle.
Thoughts On Moving To Tacoma, Wa
Are you contemplating moving to Tacoma, WA? This charming city in the Pacific Northwest may be the perfect new home for you. Nestled on the banks of Puget Sound with a stunning view of Mount Rainier, Tacoma offers a unique blend of urban living and outdoor adventure. Known for its vibrant arts scene and rich history, moving to Tacoma, WA promises a lifestyle filled with excitement and exploration.
Moreover, moving to Tacoma, WA also presents an opportunity to enjoy a lower cost of living compared to its neighbor, Seattle. Although Tacoma has all the amenities of a big city – like excellent restaurants, diverse shopping options, and well-established education and healthcare systems – it manages to retain a small-town feel. This warm and welcoming community vibe is often a selling point for those considering a move to Tacoma.
Yet, the thoughts of moving to Tacoma, WA should not just be about what the city has to offer. It's also important to consider practical matters such as employment opportunities, commute times, and neighborhood safety. With its thriving job market across various sectors and efficient public transportation system, Tacoma scores well in these aspects. And, with neighborhoods that cater to different lifestyles and preferences, Tacoma truly has something for everyone.
After contemplating the many benefits of moving to Tacoma, WA, you might wonder about the logistics of the move itself. That's where a reliable moving company can make all the difference. A well-coordinated move can help to alleviate much of the stress typically associated with relocating. This is especially true for long-distance moves, where having experienced movers to safely transport your belongings becomes essential.
For those planning a move to Tacoma, Home2Home's Tacoma movers could be your perfect partner. Their experienced team provides professional, efficient, and reliable moving services. Whether you are moving from across the state or across the country, Home2Home's Tacoma movers ensure your belongings are transported with utmost care, so you can focus on settling into your new Tacoma home. With their exemplary service, moving to Tacoma, WA, can be a smooth and worry-free process.
This content is part of the HWM Partnership.
---