---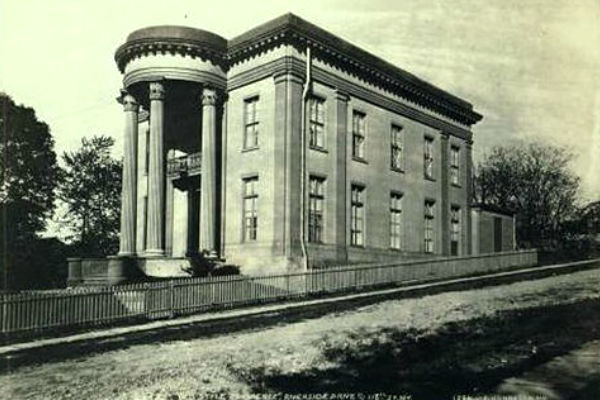 The incredible Andrew Carrigan House was a symmetrical masterpiece of simplicity (also known as the Rudd Mansion), at 114th Street and Riverside Drive, in the Morningside Heights in Harlem, New York, 1911.
The Carrigan House (above looks southwest towards Broadway), with a much better view of our Greek Revival masterpiece. Manhattan Unlocked points out that choice sites were recycled through history.
This passage below is from the book New York of Yesterday, by Hopper Striker Mott: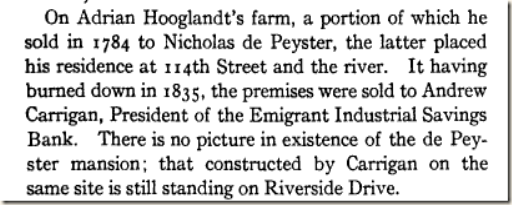 It was still standing when the text above was written in 1908, but only for another 4 years.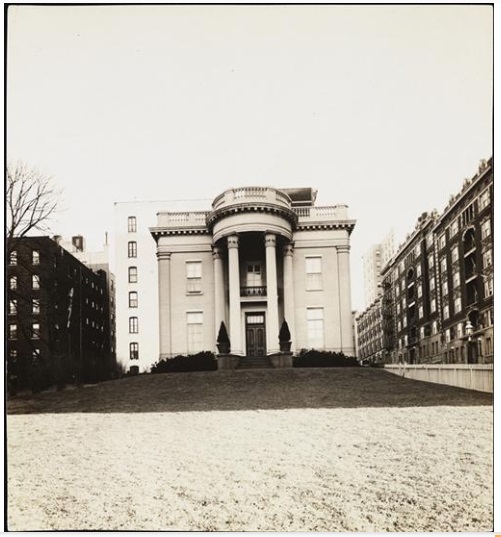 But this country estate was built for the president of Emigrant Savings Bank was contemporary with the asylums. From 1840 – 1912, the Carrigan mansion stood at that bend in the road on 115th Street. Its Greek Revival architecture was the same style as the orphanage, built just three years later in 1843—it was the style of the period.
The Sales Map of the Andrew Carrigan house, the March 1874 hand drawn layout of the building, illustrates the equal balance of the structure: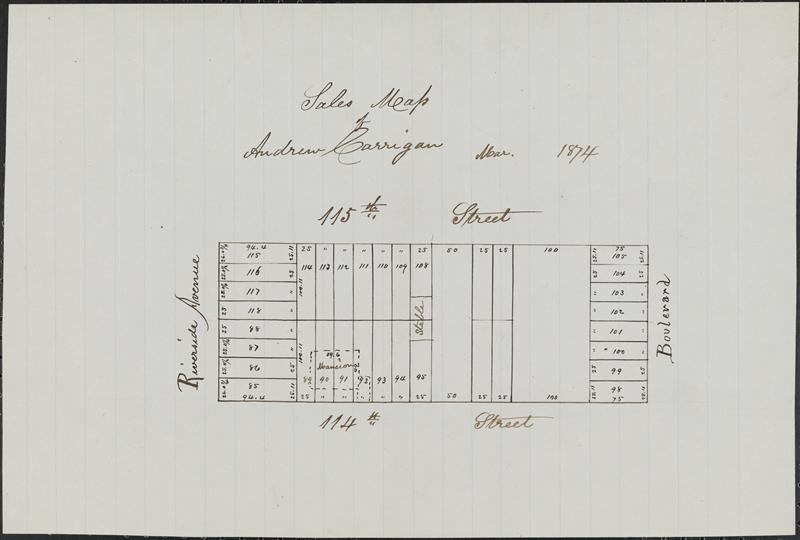 It sat like a time capsule amongst the middle-class apartment buildings of Morningside Heights until it was torn down in 1912 to build the Hamilton, an apartment building.
Photo credit: 1) Andrew Carrigan house. 2) Andrew Carrigan house. 3) Sales Map of Andrew Carrigan [property] March 1874. 4). Via source.
---