---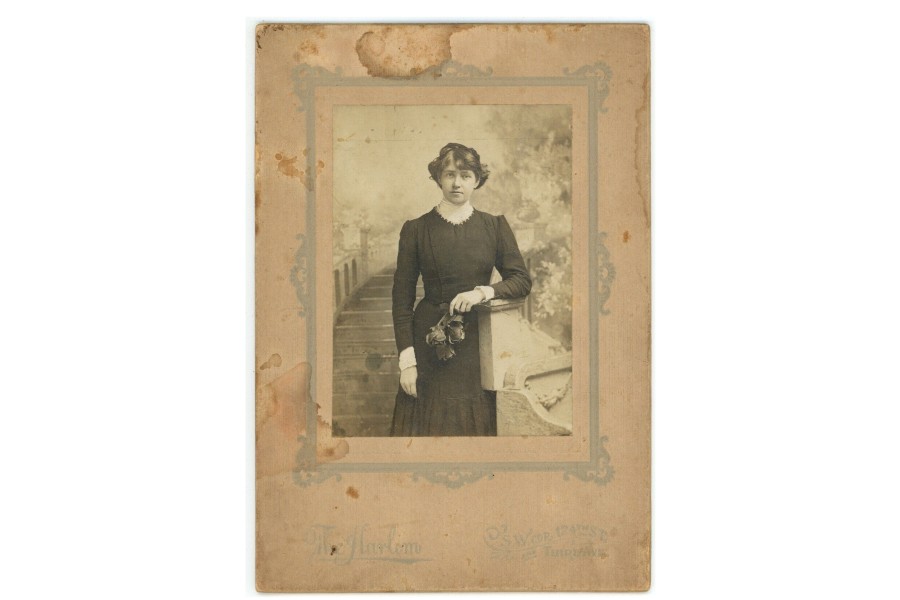 In the bustling streets of 1880s Harlem, where culture and creativity intertwined, a timeless piece of history was born – the Cabinet Card.
Amongst the myriad of vintage photographs from that era, one particular gem stands out: an enchanting portrait of a beautiful woman exuding grace and charm while holding a bouquet of flowers. This captivating image offers a glimpse into the fashion and photography trends of the late 19th century while preserving the essence of a remarkable era.
The Harlem Renaissance and Its Cultural Significance
The 1880s marked a pivotal time in the evolution of Harlem. The neighborhood had become a hub for American culture and creativity, flourishing right before what would later be known as the Harlem Renaissance. During this period, Harlem attracted a plethora of talented individuals from all around the world with various artistic disciplines, making it an artistic, literary, and cultural mecca.
Photography in the Late 19th Century
The 1880s were a transformative time for photography. The advent of the cabinet card, a style of portrait photography mounted on a sturdy cardboard frame, revolutionized the way people captured and shared memories. These cards typically measured around 4.25 x 6.5 inches, becoming a popular format for family portraits and social documentation. The cabinet card format's rise in popularity meant that people from all walks of life could afford to have their portraits taken, and the technique quickly became an artistic expression that transcended class and race.
The Unknown Woman
In this particular cabinet card, we find a stunning, yet mysterious, woman donning a gracefully styled dress. Her posture exudes elegance, and her eyes reveal a captivating story, inviting us to step into the past. The photographer's ability to capture her personality in a single frame demonstrates the artistry and skill of early portrait photographers.
The Language of Flowers
A notable aspect of this cabinet card is the woman's adornment with a bouquet of flowers. During the Victorian era, the language of flowers, also known as floriography, was a popular means of non-verbal communication. Each flower conveyed specific sentiments and emotions. The bouquet she holds might have been intentionally selected to send a hidden message, symbolizing love, friendship, or even mourning.
Preserving Harlem's Rich Heritage
As time passes, historical artifacts like this cabinet card become invaluable pieces of our shared heritage. They offer us a glimpse into the past, allowing us to connect with our ancestors and the bygone era they lived in. The Harlem Renaissance remains an essential chapter in American history, and artifacts like this photograph provide valuable insights into the lives and experiences of those who contributed to Harlem's cultural significance.
Conclusion
The cabinet card featuring a beautiful woman in a dress holding flowers is more than just a photograph; it is a time capsule that encapsulates the spirit of Harlem during the 1880s. This mesmerizing portrait connects us to a vibrant period of creativity and innovation and allows us to appreciate the artistry of early photography. As we continue to cherish and preserve such historical gems, we pay homage to the people and places that shaped our past and celebrate the beauty and diversity of our shared human experience.
You can purchase this wonderful photograph on Ebay.
---