---
This year's All Star Code's 5th Anniversary Summer Benefit in the Hamptons 2018 event hit a record of success with over 300 attendees and raised over $900,000 ($300,000 during the auction/live appeal alone).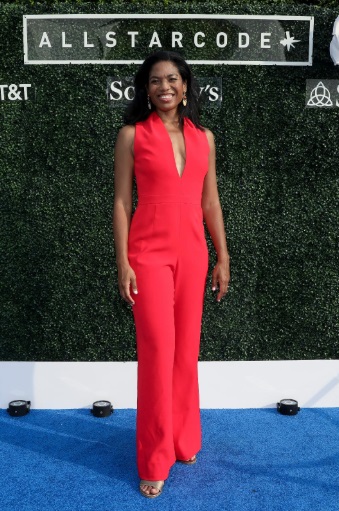 The evening highlighted the inspiring All Stars and the projects they presented during the Maker Faire cocktail. The Honorees Van Jones, Reshma Saujani, Honorable David Dinkins and the Mistress of Ceremonies was Soledad O'Brien who engaged in an inspiring fireside chat, bringing together thought leaders and the philanthropists who will help change the future for young Black and Latino students in tech.
A special thank was given to the event co-chairs Loida Nicolas Lewis, Frank Baker, and Valentino Carlotti.
For more information go to https://www.facebook.com/AllStarCode
Photo credit: 1). Van Jones, Reshma Saujani, Christina Lewis and Soledad O'Brien. 2). Honorable David Dinkins. 3). Christina Lewis. 4). .Photo Credit: Samantha Nandez/BFA.com
---