---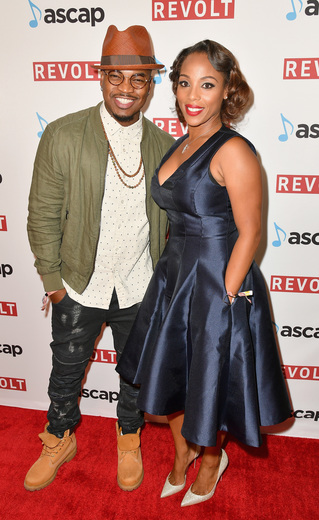 On Thursday, June 23, 2016, the stars came out for a fabulous night at the 29th annual ASCAP Rhythm & Soul Music Awards returned to The Beverly Wilshire in Los Angeles, CA.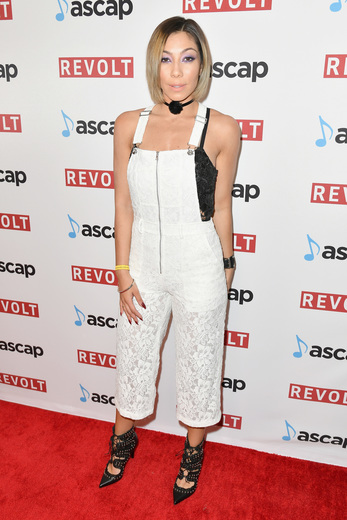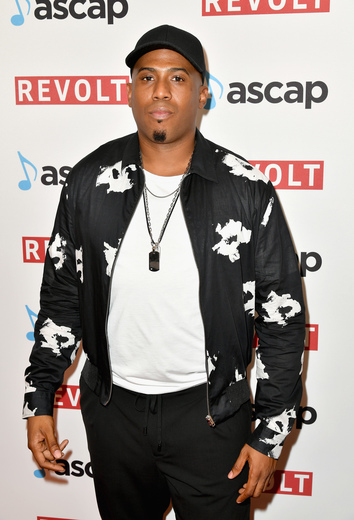 The invitation-only event celebrated hip-hop alternative group A Tribe Called Quest, who received the ASCAP Golden Note Award, presented by Outkast's André 3000 and ASCAP President Paul Williams. Additionally, ASCAP (The American Society of Composers, Authors and Publishers) recognized the songwriters and publishers of the most performed ASCAP songs on the 2015 R&B, hip-hop, rap and gospel charts.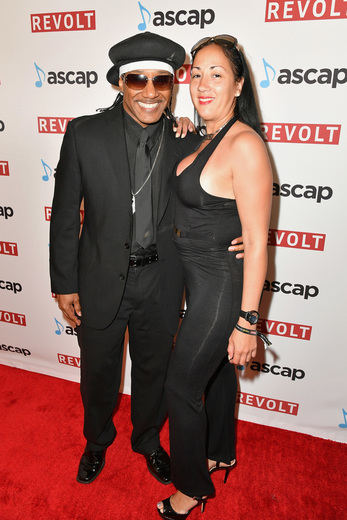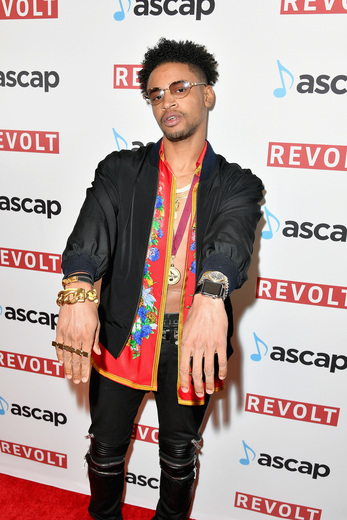 The Golden Note Award presentation to Q-Tip, Phife Dawg, Ali Shaheed Muhammad and Jarobi White of A Tribe Called Quest also paid special tribute to band member Malik "Phife Dawg" Taylor, who recently passed away. The group was recognized in song with a surprise performance by Busta Rhymes.  The ASCAP Golden Note Award is among the most prestigious honors that ASCAP gives to songwriters, composers and artists who have achieved extraordinary career milestones. Past recipients include: Ms. Lauryn Hill, Pharrell Williams, Dr. Dre, Harlemites Alicia Keys, and Sean "Diddy" Combs, Jeff Lynne, Reba McEntire, LL Cool J, Jermaine Dupri, Jay Z, Lionel Richie, Stevie Wonder, Kenny Rogers, Quincy Jones, Elton John, Tom Petty and many more.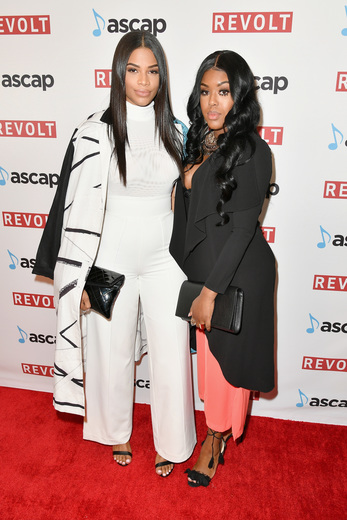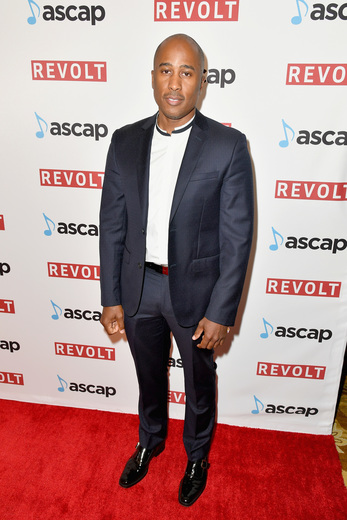 Other top winners of the night included Publisher of the Year for Warner/Chappell Music; Top R&B/Hip-Hop Song for "Earned It (Fifty Shades of Grey)" by Jason "Deheala" Quenneville, Ahmad "Belly" Balshe and The Weeknd (Abel Tesfaye); Top Rap Song for "Trap Queen" by Anton "Tony Fadd" Matsulevich and Fetty Wap (Willie Maxwell); and Top Gospel Song for "Worth Fighting For" by Brian Courtney Wilson. Songwriter of the Year went to Jeremih, for his work on the winning songs "Hold You Down," "Planes," "The Body" and "Throw Sum Mo." Special guest presenters included Ne-Yo, Tank, Kid Ink and Erica Campbell.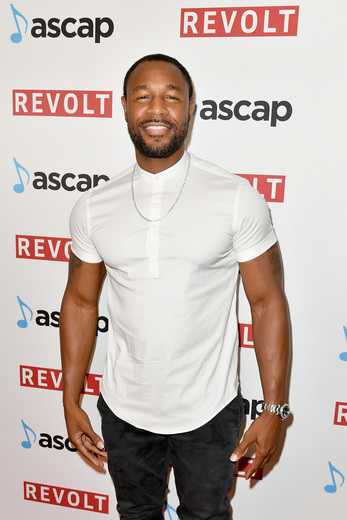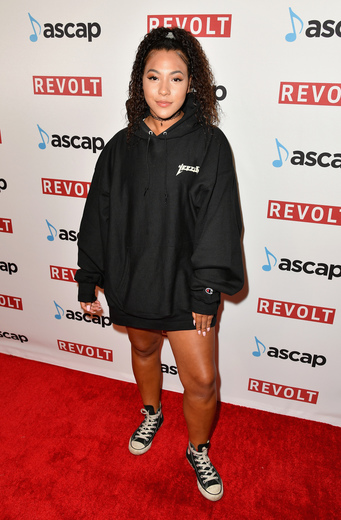 The elite crowd of music creators, publishers and industry insiders were treated to live performances by winning ASCAP songwriters including "The Body" and "My PYT" by Wale, and "Worth," by Anthony Brown & group therAPy. Bibi Bourelly, who won for co-writing Rihanna's "Bi*** Better Have My Money," performed an acoustic version of her song, "Riot." French Montana, who won for "All Day," delivered an energetic take of his current hit "All the Way Up," with Remy Ma and DJ Bedtyme. Many were backed by the house band, 1500 or Nothin'.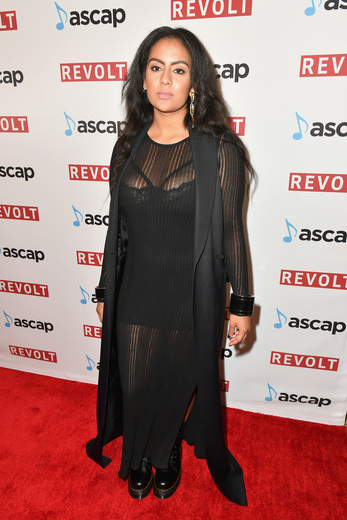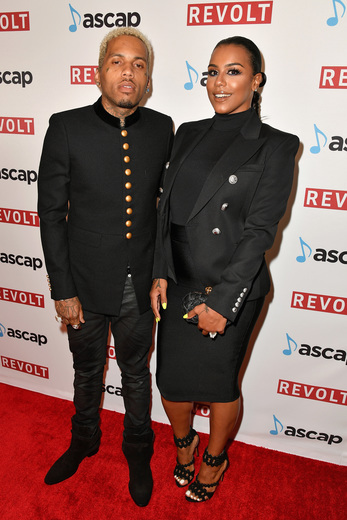 The show drew an A-list audience of celebrities including Common, 50 Cent, Tyrese, Bridget Kelly, Kandi Burruss, Kirko Bangz, Stacy Barthe, MC Lyte, Eric Bellinger and Melanie Fiona. The 2016 ASCAP Rhythm & Soul Music Awards are presented by REVOLT and sponsored by Seagram's Gin.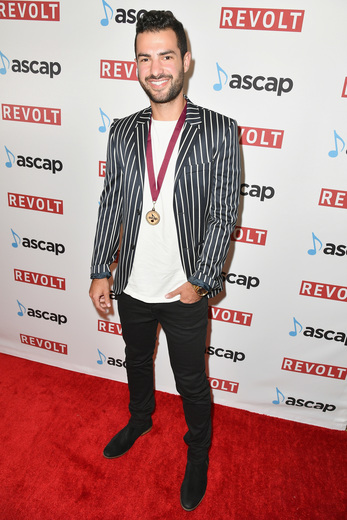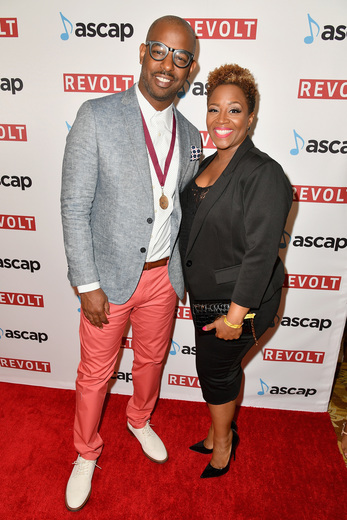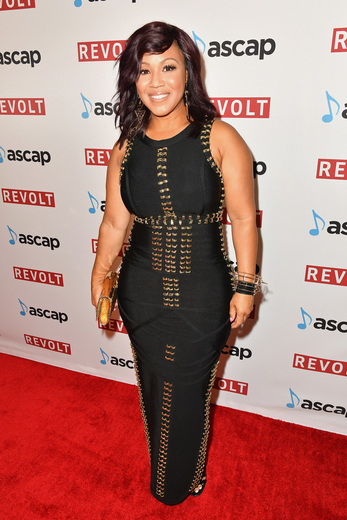 Learn more and stay in touch at www.ascap.com.
Photo credit: 1) Ne-Yo and Nicole George Middleton. 2) Bridget Kelly. 3) Anthony Brown 4) Kangol Kid and guest. 5) Emmanuel 'Mano' Nickerson. 6) Kamie Crawford and Eny Oh. 7) John Titta and Lundon Knighten. 8) Ali Shaheed Muhammad. 10) Tank. 11) Mekkel Carter. 12) Bibi Bourelly. 13)  Kid Ink and guest. 14) ASCAP CEO Beth Matthews and ASCAP President & Chairman Paul Williams. 15) Andrew Cedar. 16) Erica Campbell. Photo by Earl Gibson III/Getty Images.
---