---
On Friday, March 17th, 2023, the NY Women's Chamber of Commerce partnered with City Council Member Shaun Abreu and Harlem Senator Cordell Cleare to commemorate Women's History Month.
They hosted its annual State of the Women in Business by honoring and celebrating the resilience and hard work of NY Women Entrepreneurs.
The discussion centered around the challenges in securing city and state contracts, and other distinct struggles women entrepreneurs face in sustaining and growing their businesses while exploring possible solutions to these hard-pressed issues.
The well-attended event was a big success! The NY Women's Chamber of Commerce, thanked the elected officials, NYC City Council Members Shaun Abreu and Julie Menin, NY State Assemblymember Amanda Septimo, and Harlem, NY State Senator Cordell Cleare for participating and supporting our event!
They are grateful for your work and commitment to our small businesses and appreciate you taking the time to lend your experience and your ears to our women entrepreneurs.
They recognized and celebrated some of NY hard-working women business owners. Congratulations to our honorees Rebecca A. Rodriguez, Founder of Eos Strategies, Kecia Palmer-Cousins, MBA Palmer-Cousins, Founder & CEO of @Aero-Ba-Soul, Inc., Susana Osorio Co-Founder of Mamasushi Broadway and other popular restaurants in NYC, Carly & Nicole DiLena, Founders & Owners of DiLena's Dolcini, Isseu Diouf Campbell, Founder & Owner of Afrikanspot Photo & Video Agency, Badiyah Amir, Founder & Owner of Best Graphics Press, Inc and Kim Harris, Co-Founder of Harlem Hops.
Here are great photographs from the event: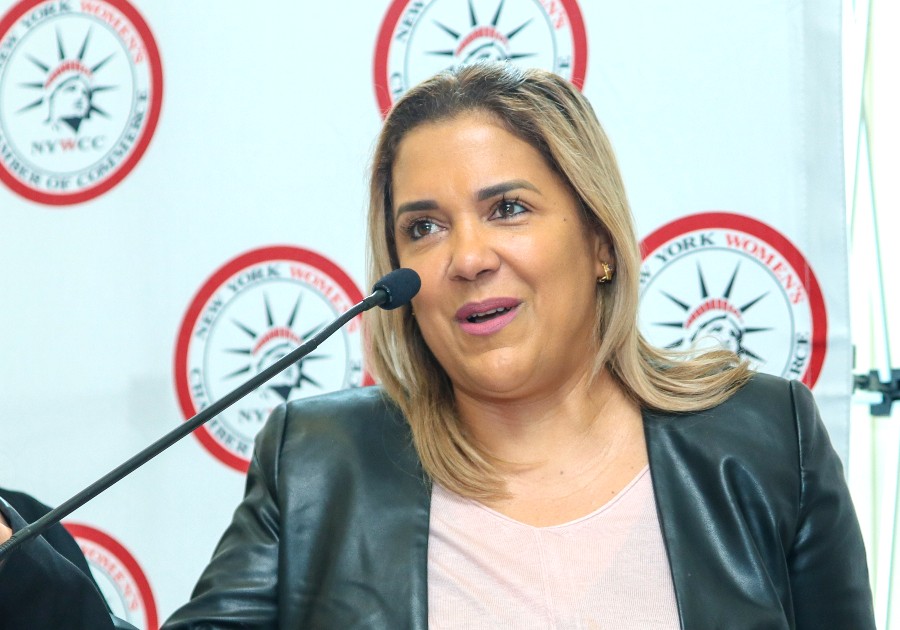 Latest Posts
Photo credit: 1-12) writes the New York Women's Chamber of Commerce. By Isseu Diuof Campbell, Afrikanspot Photo & Video.
Related Articles
---