---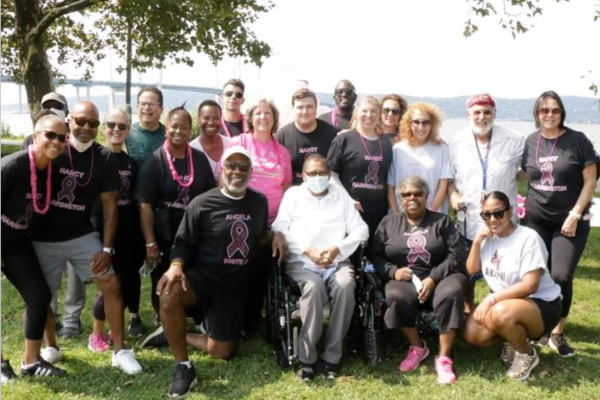 Yesterday, Susan G. Komen, the world's leading breast cancer organization, held its signature annual fundraising event, Race for the Cure®. Members of the breast cancer community across the Greater New York City area and beyond, united to raise over $370,000 that directly benefits breast cancer research, patient care costs, and public policy action.
While the 2021 Race for the Cure® was not held in its traditional fashion, due to ongoing health concerns related to the COVID-19 pandemic, participants and supporters of the event were able to connect with each other from their own homes and neighborhoods through the power of social media.
People formed several individual teams, fundraised, and participated in the Race for the Cure® locally, while sharing their journey online along the way, using hashtags #ONEkomen and #racefortheCURE. The collected images of race participants created a powerful unifying presence on social media and can also be seen through a moving digital photo mosaic.
The 2021 Race for the Cure® also featured several new activations including a virtual opening ceremony, a community scavenger hunt for participants with 'checkpoint' locations from the event's sponsors, and a new audio experience for racers to listen to. This activation showcased stories of those touched by breast cancer and why they race/walk and fundraise.
For over 30 years, the Greater New York City Race for the Cure has raised significant awareness and funds for breast cancer, as well as celebrated and honored those who have been impacted. Funds raised by the community support Komen's investments in breakthrough research, needed patient care and public policy action at all levels of government.
The support and commitment from Komen's participants, sponsors, and partners allow the organization to continue saving lives. Komen Greater New York City's 2021 Race for the Cure sponsors included Pfizer, PepsiCo, Key Food Stores Co-Operative, Inc., New York Post, and CBS News. Together, we are working to discover the cures while supporting people facing breast cancer today, ensuring everyone can get the care they need to live.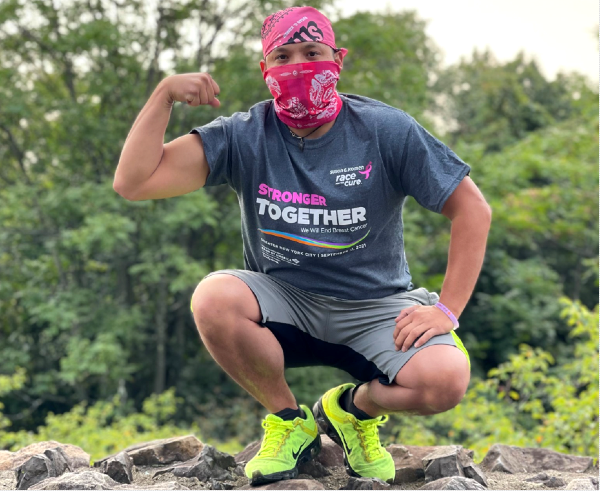 Visit komen.org for more information on all events near you and to donate. Pending health conditions, Komen intends to host 19 events in its MORE THAN PINK Walk series in-person, although ways to participate in the program and connect with the community from your own home or neighborhood will remain for those who prefer that option.
Susan G. Komen® is the world's leading nonprofit breast cancer organization, working to save lives and end breast cancer forever. Komen has an unmatched, comprehensive 360-degree approach to fighting this disease across all fronts and supporting millions of people in the U.S. and in countries worldwide.
We advocate for patients, drive research breakthroughs, improve access to high-quality care, offer direct patient support and empower people with trustworthy information.
Founded by Nancy G. Brinker, who promised her sister, Susan G. Komen, that she would end the disease that claimed Suzy's life, Komen remains committed to supporting those affected by breast cancer today, while tirelessly searching for tomorrow's cures.
Visit www.komen.org or call 1-877 GO KOMEN.
Connect with us on social media at www.komen.org/contact-us/follow-us/.
Photo credit: 1) Susan G. Komen Race for the Cure® 2021 participants share a photo from Tarrytown, NY. 2) A participant of the 2021 Susan G. Komen Race for the Cure®, shares a photo shortly after completing the race.
---