---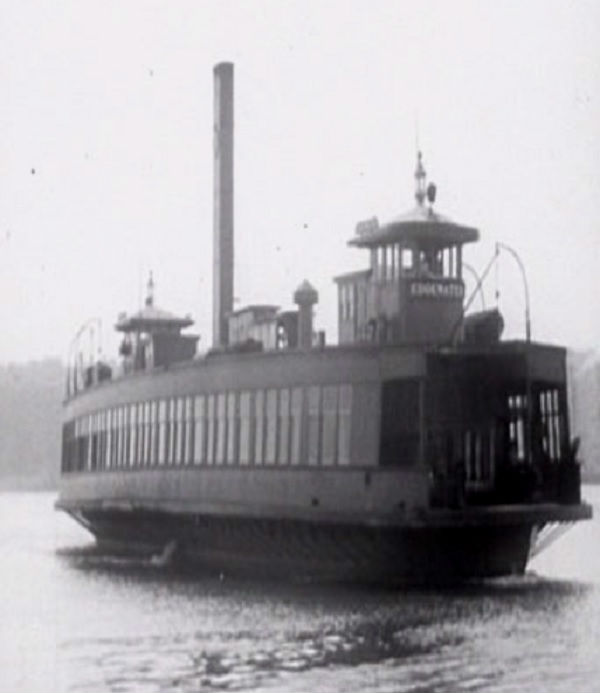 The 125th Street Ferry in Harlem ran back and forth to the Edgewater Ferry Station in New Jersey and back to Harlem during the turn of the 20th century at the beginning of the industrial revolution from 1903 – 1941.
The 125th Street Ferry was owned by Public Service Corporation, the ferry ran every hour on the hour and every half hour at the "wee hours" of the morning. The 125th Street Ferry and the Edgewater Ferry were some of the busiest shipping docks in the USA during the time, shipping goods from Jack Frost Sugar Company, to ALCOA (Aluminum Company of America). This environment provided the film industry the opportunity to turn New Jersey into "The film capital of the world." writes Untappedcities.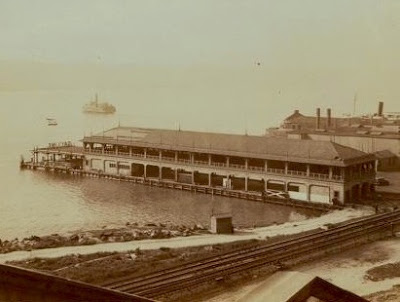 Harlem Bespoke writes that the 125th Street Ferry Station (above), was a large structure at 12th Avenue section of Manhattanville in West Harlem.
NJ Palisades reported that 46-year-old Charles Zibelman, though he went by Charles Zimmy, a "…legless swimmer (known as the human fish) takes off from a pier in Albany, NY, in six days he swam to the 125th Street Ferry dock his planned destination — a distance of 150 miles. He had no legs. His legless body provided enough buoyancy to float while sleeping. Around ten at night, a strong tide swept him another mile or so down the river." A rowboat towed him back, "…where an ambulance was waiting to take him to Harlem Hospital for rest and recuperation."
The 125th Street Ferry connection was created before the George Washington Bridge, when northern New Jersey, like Northern Manhattan, remained very rural.
Photo credit: 1) Via source. 2) Harlem Bespoke.
---