---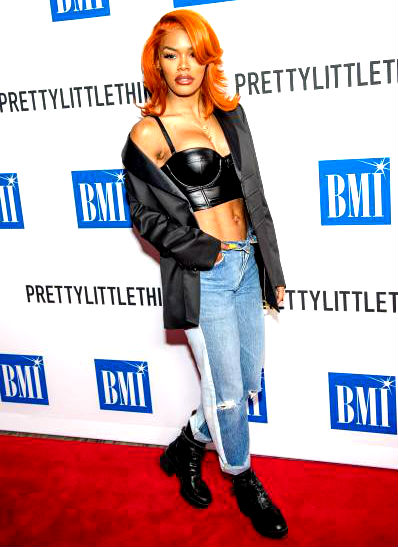 TV One reports that Harlemite, wife, musician, mom, celebrity Teyana Taylor brought her edgy Harlem style to the 2018 BMI Awards Red Carpet on October 5-7, at the Woodruff Arts Center's Symphony Hall in Atlanta, GA.
The stealth Ms. Taylor rocked the event with some funky black platform combat boots, a pair of semi-beat-up bleached out cuffed Levi-jeans, a sexy leather black matte bra, a long sleeve black couture jacket, all topped off with a sculpted head of red hair straight outta the Marilyn Monroe book of looking fabulous.
She had plenty of competition from music legend Bootsy Collins and David and Tamela Mann to Nene Leakes read the entire article here.
Via BMI
---