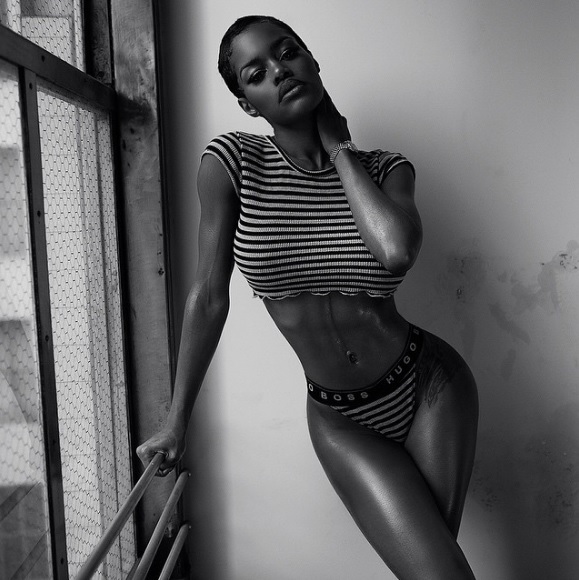 The last 12 months have been super busy for Harlem's Teyana Taylor, she got married to NBA star Iman Shumpert  and then in January 2016 they had little Iman Tayla Shumpert Jr.
Now, six months later, Fader reports that DJ Mustard adds a new twist to Adina Howard's iconic song "Freak Like Me" for Teyana Taylor's "Freak On" featuring Chris Brown.
Teyana posted a link to the track on Twitter after it was shared by the Los Angeles Leakers. Back in November, Chris Brown shared a snippet of the track with fans who anticipated (incorrectly) that it would be on his album "Royalty," which was released in December.
"Freak On" recycles Howard's hook when Teyana sings:
I will be your freak all through the day, until the dawn.
You can guess the direction the rest of the song takes.
This isn't the first time Teyana and Chris have collaborated. The pair linked in 2014 on an equally explicit track called "Do Not Disturb" for Teyana's album VII.
Check out the track below.
What do you don't, dig it or dump it?
Via source
Related Articles
---